Section Branding
Header Content
Free Resources For Women's History Month
Primary Content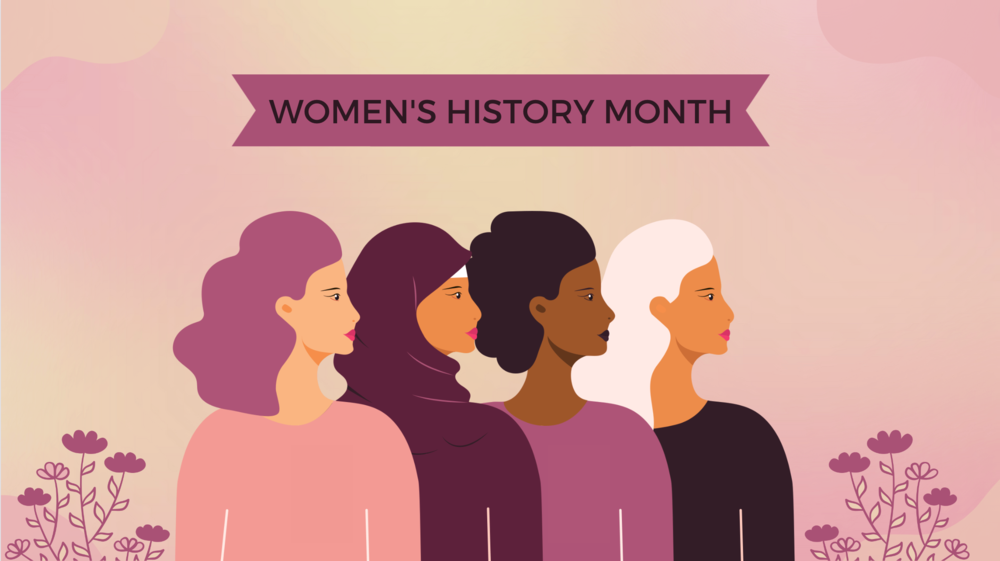 Women's History Month is celebrated each year in March and highlights the contributions of women to events in history and contemporary society. Use these free classroom resources to celebrate brave, innovative, and creative women in American history. 
1. Georgia Women of Achievement
Grades: 3-12
Georgia's history is rich with the stories of intrepid women who broke with tradition and paved the way for the freedoms and opportunities of their fellow and future Georgians. Learn about their achievements and histories, as well as the challenges they overcame.
2. Maya Angelou | American Masters
Grades: 9-12
Explore the life and legacy of Maya Angelou with this collection from American Masters, public television's award-winning biography series. This collection brings unique originality and perspective to exploring the lives and illuminating the creative journeys of our most enduring writers, musicians, visual and performing artists, dramatists and filmmakers – those who have left an indelible impression on our nation's cultural landscape.
3. Teaching Women's Suffrage
Grades: 6-12
This collection of video clips, lesson plans, and primary sources details key figures, events, and regional movements of the decades-long fight to win the right to vote for women in the United States. Students will encounter activists including Sojourner Truth, Carrie Chapman Catt, and Grace Abbott, and examine key regional efforts within the movement. Primary source documents offer evidence for a study of the chronology of campaign for women's suffrage, from the movement's beginnings through the ratification of the 19th Amendment.
4. Women in Baseball
Grades: 6-12
In this activity, student groups role-play as sports marketing firms seeking to pair female baseball players with lucrative product endorsement deals. To "sell" their client to secure an endorsement deal, groups will create multimedia presentations highlighting the accomplishments of their client, and proposing how the athlete might be marketed on baseball cards, cereal boxes, and other products for a mass audience.
5. Unstoppable: The Road to Women's Rights
Grades: 3-8
Unstoppable follows two young hosts as they visit Seneca Falls, NY and Washington, DC to learn about the women who came before them in the fight for women's rights. We begin with The Road to Suffrage, where we visit the site of the Seneca Falls Convention, which took place in July 1848. Here we learn about the establishment of suffrage groups and the fallout and disagreements around the 15th Amendment, the Women's Voting Rights Amendment and the fights for racial and gender equality. Our hosts will also explore civic engagement today with 1st Amendment 1st Vote at the site of the first women's rights convention in the United States. 
6. Women Advancing Equality | Asian Americans
Grades: 3-8
Explore how Patsy Mink passed Title IX and fought against racial barriers by supporting civil rights legislation. Throughout her life, Patsy Mink faced obstacles because she was Asian and female. In 1964, she was elected to the U.S. House of Representatives to represent Hawaii, serving from 1965 - 1977 and again from 1990 - 2002. 
7. Marie Curie | Xavier Riddle and the Secret Museum
Grades: K-2
Learn about Marie Curie with this video clip, printable biosketch reader, and support materials.
8. Women and the American Revolution | Interactive Lesson
Grades: 9-12
In this interactive lesson, students will examine the ways in which women contributed to the American Revolution. From leading economic boycotts, to fighting on the battlefield, to leading peace negotiations, women significantly contributed to both Revolutionary efforts and Loyalist causes in Revolutionary America. 
9. Harriet Tubman
Grades: 3-8
Harriet Tubman escaped slavery to become a so-called "conductor" on the Underground Railroad, leading or assisting more than 300 enslaved people to freedom, despite great personal risk
10. Women in Combat in World War II
Grades: 9-12
Discover the military contributions of women throughout World War II. Despite the traditional taboos regarding women in combat, women played significant roles in the war. Russian snipers, British anti-aircraft operators, American pilots, and French Resistance workers were just some of the roles women filled to serve their countries and influence the outcome of the war.
11. Unladylike2020
Grades: 6-12
These digital resources present the rich history of 26 little-known Progressive Era women, diverse in profession, race, ethnicity, geographical and class backgrounds, sexual orientation and gender expression, who broke barriers in then-male-dominated fields such as science, business, journalism, exploration, and the arts.
12. Elizabeth Cady Stanton
Grades: 3-8
Powerful orator and author Elizabeth Cady Stanton, along with Susan B. Anthony, co-founded the National Woman Suffrage Association, an organization dedicated to obtaining equal rights for women. Stanton's ideas about religion, divorce, and labor were radical for her time. By watching a short video and engaging in two primary source activities, students will explore the need for social change, as well as its inherent challenges.
13. SciGirls 
Grades: 3-8
SciGirls has the bold goal of changing how millions of girls think about science, technology, engineering and math—or STEM. Each half-hour episode highlights the processes of science and engineering, following a different group of middle school girls who design, with the help of scientist mentors, their own inquiry-based investigations on a variety of topics. They also learn how rewarding and fun it is to work with their peers, and the shows' female mentors offer girls a glimpse of exciting STEM career possibilities.
14. Zora Neale Hurston | Xavier Riddle and the Secret Museum
Grades: K-2
Learn about Zora Neale Hurston with this video clip, printable biosketch reader, and support materials.
 
Secondary Content
Bottom Content