Section Branding
Header Content
NPR's Student Podcast Challenge Is Back
Primary Content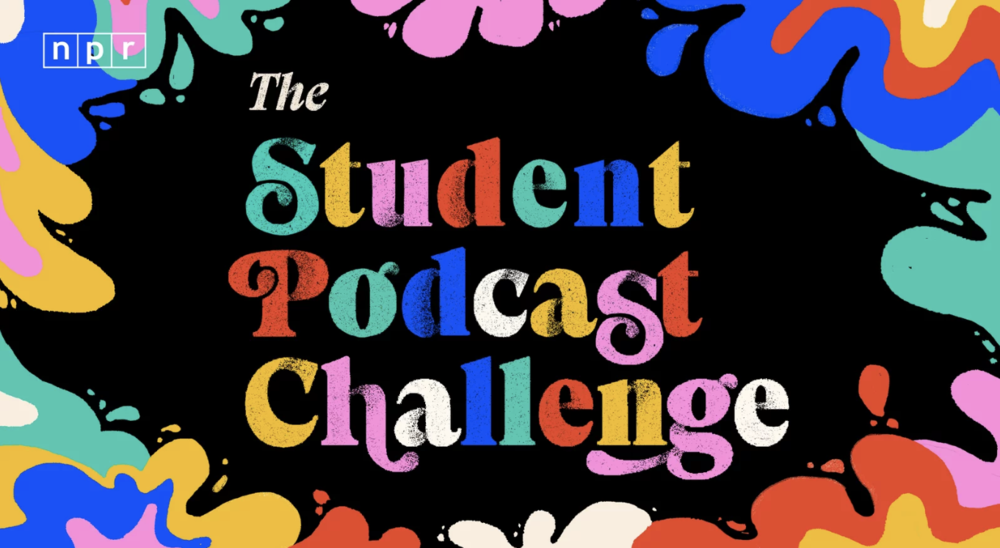 NPR's Student Podcast Challenge is back for a fifth year! From January 6 through April 28, middle and high school students will have the chance to submit a podcast on any topic, with a maximum length of eight minutes. Judges will choose winners in two categories: grades five through eight and grades nine through 12. The NPR College Podcast Challenge will open on September 1 and close on December 31. The winner of the college contest will receive a $5,000 grand prize scholarship; college contest finalists will receive $500 prizes.
"We're so excited to launch the Student Podcast Challenge for its fifth year," said Steve Drummond, Executive Producer, NPR Ed. "In previous contests we've heard great stories from thousands of students all over the country – in all 50 states – and also from so many teachers who've enjoyed teaching about podcasts and writing and helping their students tell stories with sound. We're looking forward to hearing what students have to say this year."
For both contests the challenge is the same: produce a podcast between three and eight minutes on a topic, issue or story of their choosing. College students can submit by themselves, but middle and high school students will need the help of a teacher to enter. To help students and classrooms get started, NPR will share suggested – but not required – prompts, along with a set of criteria that judges will use to pick winning podcasts.
As in years past, NPR's Education Team is providing training materials and resources — how to use a smartphone to record audio, how to conduct an interview, audio storytelling tips and tricks — for both teachers and students of all ages. Those looking for additional guidance can turn to NPR's Student Podcast Challenge podcast, which highlights great student podcasts and the people who made them, along with insight from NPR reporters and past judges about what makes great audio.
In addition to having their work featured on national NPR programs, winning middle, high school and college students will also have NPR journalists report features on their entries. Other standout podcasts may be featured online, on other NPR programs or on local Member stations.
Bottom Content