Section Branding
Header Content
9 Fun And Educational Resources To Celebrate Thanksgiving
Primary Content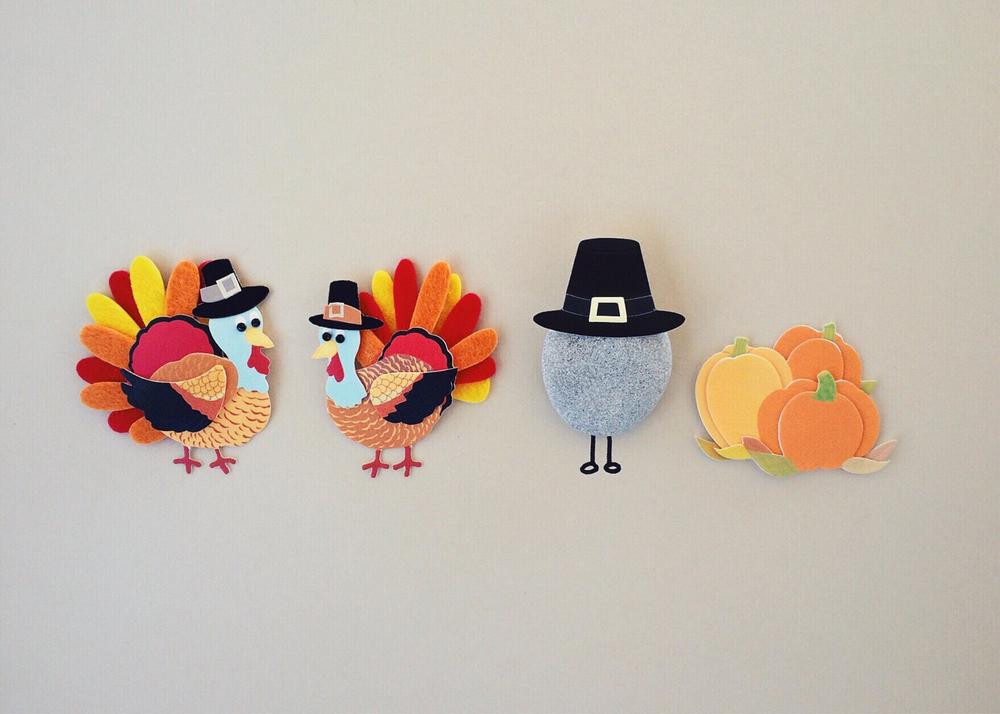 The first Thanksgiving was held in 1621 when Plymouth colonists and Wampanoag Indians shared an autumn harvest feast. Since then, Thanksgiving has transformed into a national holiday that is celebrated every year on the fourth Thursday in November. Explore the rich history and traditions of this holiday with free lesson plans and classroom resources. 
Grades: 6-12
This self-paced lesson provides historical context for Thanksgiving and presents students with writing-based activities. This is an activity that students can complete, or it can be assigned as a take-home activity (pending computer and Internet access) for family participation.
2. How to Prepare (Thanksgiving) Food in Space
Grades: 3-8
See how to prepare a meal aboard the International Space Station in this video from NASA. To celebrate holidays like Thanksgiving in space, astronauts often like to eat their own versions of the traditional foods. Specially packaged dehydrated foods, like turkey tetrazzini, can be prepared using hot water.
3. Thanksgiving | All About the Holidays
Grades: 2-6
Thanksgiving is a day for us to remember what we're thankful for. Uncover the history behind this holiday with this video from PBS LearningMedia. 
4. Printable Thankful Time Notes
Grades: PreK-1
Thinking of ways to practice being thankful? Show appreciation for family and friends on Thanksgiving, or any day, with Sesame Street notes. 
5. Why Is Pumpkin Spice so Good?
Grades: 3-8
Pumpkin spice lattes, pumpkin spice cookies, pumpkin spice cereal... why is it in the fall we just can't get enough of the good stuff? This episode of Spot on Science shares why we love everything pumpkin spice. 
6. StoryCorps: The Great Thanksgiving Listen
Grades: 8-12
The Great Thanksgiving Listen is a national education project that empowers high school students to create an oral history of the contemporary United States by recording an interview with an elder over Thanksgiving weekend using the free StoryCorps App.
7. The Surprising Origin of Thanksgiving Foods | It's Okay to Be Smart
Grades: 6-12
Ever wonder where your favorite Thanksgiving foods come from? Well the truth may be closer to home than you think. This video from It's Okay to Be Smart explores the origins of the holiday's most popular dishes.
8. Thanksgiving Through the Lens of Native Americans Today
Grades: 6-12
In this lesson plan, students will learn about the meaning of Thanksgiving through the lens of today's Wampanoag people, the descendants of the Native American tribes who welcomed the Pilgrims at Plymouth nearly 400 years ago. Then students will examine current issues facing the Wampanoags, including the continued fight for their ancestral lands and the preservation of their native language.
9. The First Official Thanksgiving
Grades: 3-5
This media gallery offers evidence that the story of the Pilgrims having the First Thanksgiving is more myth than historical fact.
How do you celebrate Thanksgiving in your classroom? Let us know on Twitter and Facebook! 
Secondary Content
Bottom Content