Section Branding
Header Content
PBS KIDS To Introduce New Series, ROSIE'S RULES, Premiering Fall 2022
Primary Content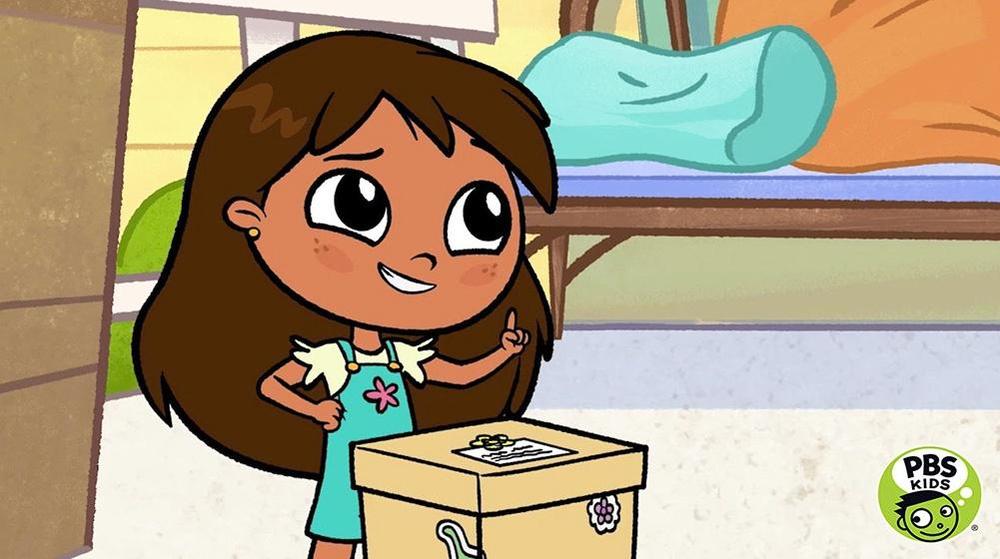 PBS KIDS announced ROSIE'S RULES, a new 2D animated comedy series for preschoolers (ages 3-6). ROSIE'S RULES stars five-year-old Rosie Fuentes, a Mexican-American girl just beginning to learn about the fascinating, baffling, thrilling world beyond her family walls. The show aims to teach children concrete social studies lessons about how a community works, helping them develop their awareness of themselves as individuals and as part of a broader society. ROSIE'S RULES is slated to debut nationwide and on GPB in fall 2022.
"Preschool is that amazing stage when children start noticing the mechanisms of how a community operates, and naturally, they have a lot of questions," said Sara DeWitt, Senior Vice President and General Manager, Children's Media and Education, PBS. "Rosie is right there with them, figuring things out one 'rule' at a time through humor and play."
Like many children across the country, Rosie is part of a blended, multicultural family. Rosie is Mexican-American; her Papá is from Mexico City and her mother from rural Wisconsin. She has a little brother, Iggy, and an older sister, Crystal, who is Mom's child from her first marriage. The Fuentes family lives together in suburban Texas with their cat (and Rosie's partner-in-crime), Gatita.
Bilingual in English and Spanish, Rosie's multicultural identity is a big part of who she is, and Mexican, Southwestern, and Midwestern art, traditions, food, and music figure prominently in the series. Music is part of every episode, as Rosie sings a song to begin each story and ends with a celebration tune summarizing what she's learned.
ROSIE'S RULES features a comprehensive social studies framework that encompasses civics and government, geography, economics, and history via engaging, character-based narratives to help children achieve the social studies proficiencies that are important for preschoolers. 
Each story builds on a preschooler's budding understanding of a concept (how the mail works, transportation, family relationships) and extends the learning from there. As Rosie figures things out, the answers – along with other astute discoveries – become Rosie's Rules. These "rules" range from the silly ("Don't try to mail your cat to Mexico."), to the sweet ("There's nothing better than making your Abuela happy.") to the practical ("Sometimes, flopping helps you get your feelings out."). They will also punctuate what Rosie's learned in the episode, bridging the curriculum takeaway and the heart of each story.  ­
ROSIE'S RULES games will launch in tandem with the series on pbskids.org and the free PBS KIDS Games App. To extend the learning at home, parent resources, including tips and hands-on activities, will be available on PBS KIDS for Parents. For educators, PBS LearningMedia will offer classroom-ready materials, including video excerpts, games, teaching tips and printable activities.
Secondary Content
Bottom Content