Section Branding
Header Content
10 Things (Maybe) You Didn't Know About GALILEO
Primary Content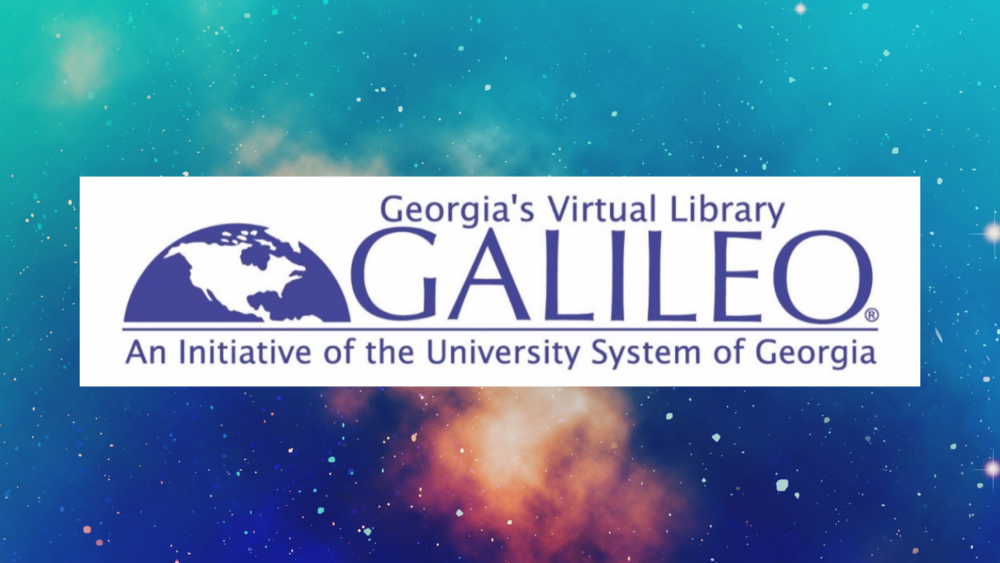 GALILEO, Georgia's virtual library, is a free resource available to all educators, parents, and students in the state, whether via their school or local library. With more than 40 million searches each year, GALILEO is a go-to resource for lifelong learners in Georgia. 
Here are the top 10 things that (maybe) you didn't know about GALILEO and how it can help enrich your learning and everyday life. (And if you missed our joint webinar with Georgia Public Broadcasting, check it out here.)
GALILEO is free. It is only open to residents or students of the state, but they do not have to pay for access. If you live in Georgia, you have access to GALILEO through your local public library. Additionally, K-12 students have access through their public school, and college students have access via their college campus. 
GALILEO is everywhere. Because GALILEO is a virtual library, it can be accessed from anywhere at any time, even your sofa, as long as you are a state resident or student and have your institution's GALILEO password or single-sign on access.
GALILEO is beyond academic. Although GALILEO is a University System of Georgia initiative, our resources span K-12 curriculum needs, documentaries, ebooks, genealogy, popular magazines, job readiness, legal forms and more. 
GALILEO bypasses paywalls. Just in case it wasn't clear above, GALILEO brings you free access to many newspapers and magazines, such as The New York Times and Consumer Reports, which normally interrupt your searching with that annoying subscription pop-up.
GALILEO is tailored. Every library has a different combo of resources to best meet the needs of their patrons. Schools and public libraries also have access to elementary, middle or high school environments, where they can more easily find resources for young children at their reading levels or older teens preparing for college. 
GALILEO is accessible. We are always updating GALILEO aiming at a more accessible and user-friendly interface. Over the last year, we've rolled out a number of user enhancements, including the latest—bento boxes, an improved search function that places results into quick, easy-to-understand boxed categories.  
GALILEO is 26 years old! We've been around for a long time, and we plan to be around for many more years. It's super cool to find those users who've been Team GALILEO since grade school and are now older (and wiser)—just like us.
GALILEO is not Google. This may come as a shock, but GALILEO and Google are not the same despite both starting with the letter "G." In fact, when you come to GALILEO, you can be confident you won't be hit with ads, bots or inappropriate content. We can't say the same about that other search engine. 
GALILEO is an acronym. It is capitalized and pronounced as one word. It is derived from Georgia Library Learning Online. We don't talk a lot about the original phrase nowadays, and simply go with: GALILEO. 
GALILEO is a namesake. We're (pretty sure) we are named after the famous astronomer Galileo Galilei. It makes all the sense in the world because he opened doors to the universe, and frankly, so do we. He once said: "All truths are easy to understand once they are discovered; the point is to discover them." And, we couldn't agree more! 
Learn more about GALILEO and its programs by visiting about.galileo.usg.edu.
Secondary Content
Bottom Content