Section Branding
Header Content
Georgia Students Win Big In Inaugural Hope Film Challenge
Primary Content
To combat the isolation and mental health challenges COVID-19 has brought to students and educators across America, Hope Givers launched its inaugural HOPE FILM CHALLENGE in 2021. It is an inclusive initiative to make substantive advances for connectedness in schools with students and trusted adults as well as support 6th-12th grade student filmmakers in producing short film content (30-90 seconds) to practice their craft and further develop their storytelling capabilities in telling stories featuring hope and resilience. 
Hope Givers received submissions from students across the country, including submissions from 11 different counties in Georgia. The results: incredible. 
Narrowed down from 16 semi-finalists, the eight finalists' short films were selected to appear in the "Youth Across America" segment in the Hope Givers series coming this fall, distributed by GPB.
FIRST PLACE WINNER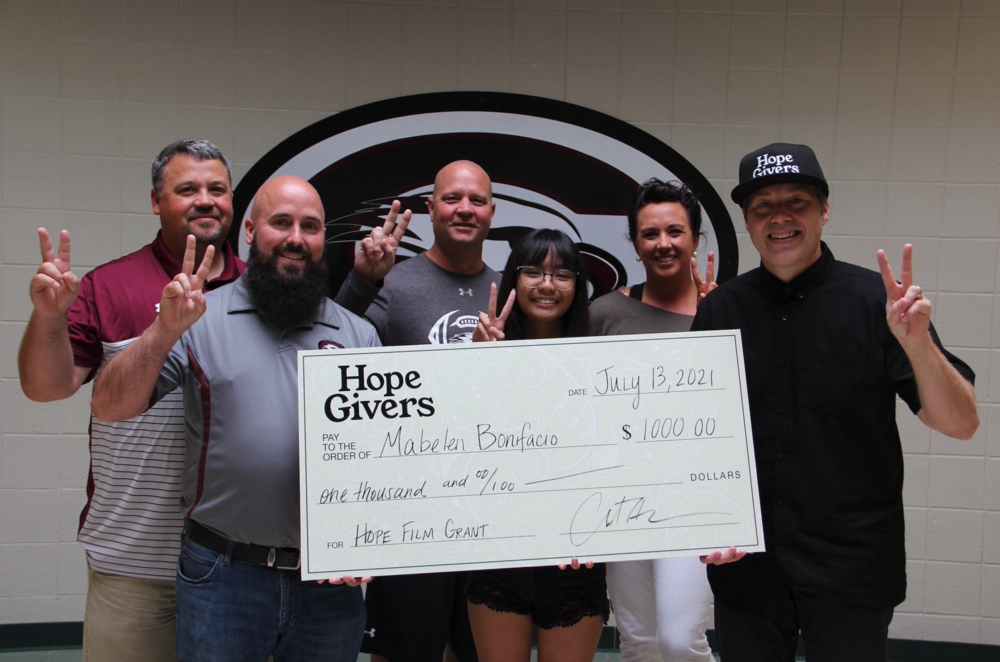 Mabelen Bonifacio, a junior at Chestatee High School in Gainesville, GA, was awarded first place for her film "Better Late Than Never." Mabelen and her educator mentor Steven McIntyre, Chestatee High Audio-Video-Film Technology Teacher, won the $2000 Hope Film Grant Grand Prize, with $1000 awarded to each.
"I loved that the Hope Film Challenge gave me the opportunity to share my story, which could be the one thing that someone out there just needed to hear to gain strength and carry on!" said Mabelen Bonifacio.
STORYTELLING AWARD WINNER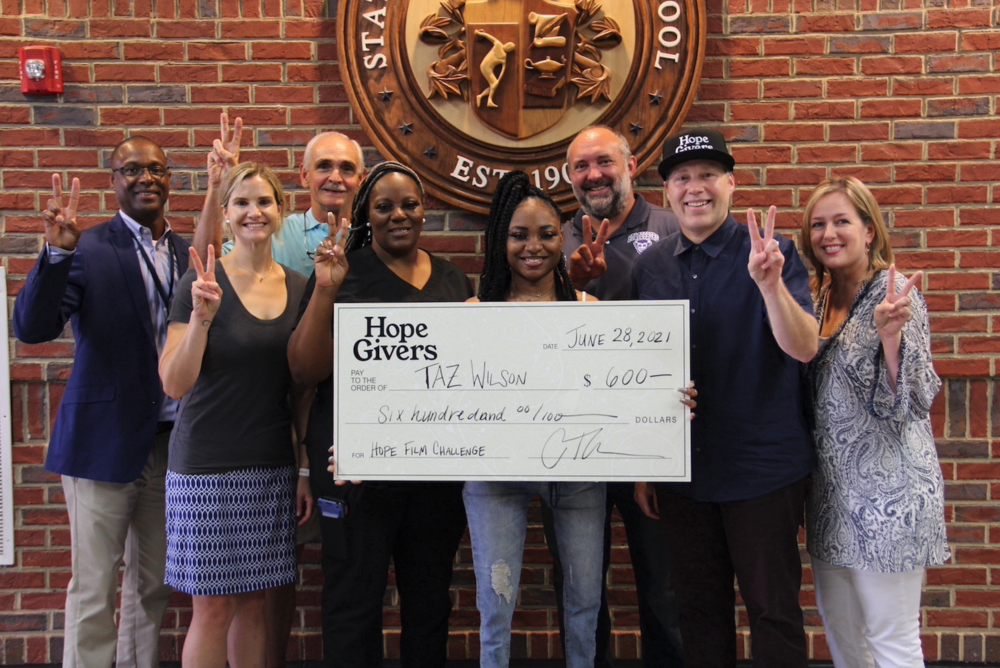 Tazmerria Wilson, a junior at Statesboro High School in Statesboro, GA, won the Hope Givers Storytelling Award for Hope, a $600 grant award. Her mentor was Chad Farrell, Golf Coach and Audio Video Teacher at Statesboro High.
"Winning the Hope Film Challenge Storytelling Award Grant means to me that there is light at the end of the tunnel," said Tazmerria "Taz" Wilson. "I love that I'm someone that can be seen as motivation to show others that there is always hope. I encourage people of all ages, races, genders, or creeds to never lose sight of their visions." 
"This experience is truly one I will remember," said Taz's mentor Chad Ferrell. "For educators, it is not often that we get to see how our efforts truly impact the kids we serve. Teachers need this type of thing to keep coming back to the classroom."
Learn more about Hope Givers and the film competition on gpb.org/hope-givers. 
Secondary Content
Bottom Content