Section Branding
Header Content
For Whom The Hemingway Tolls: Resources For A New Documentary
Primary Content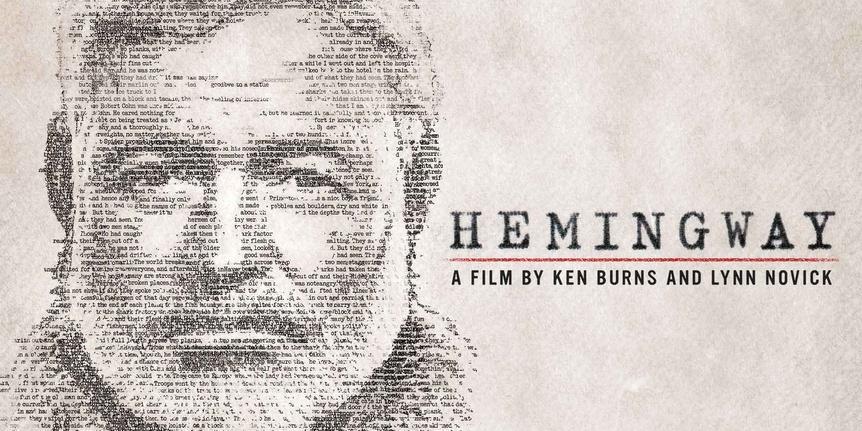 He was born at the turn of the century, served the Red Cross during World War One in Italy, reported on the Spanish Civil War, and covered the Allied Invasion of Normandy during World War II. Afterward, he joined the French Resistance to fight the Nazis. In between these monumental events he authored The Sun Also Rises and For Whom the Bells Tolls, works today still seen as literary classics.  
Ernest Hemingway won the Nobel and Pulitzer Prizes, traveled the globe, was married four times, served in two World Wars, and survived a plane crash among countless other accolades. In a new documentary, students and teachers can discover the man behind the myth during Ken Burns and Lynn Novick's exploration of the life and work of the legendary writer and his enduring influence on literature and culture. Hemingway is a three-part, six-hour documentary series now available as extended clips on PBS Learningmedia. 
Use these lessons and resources to look deeper into the author's exemplary work and his outsized life. 
Hemingway Documentary Educator Guide
Grades: 7-12
The guide includes key information about Hemingway the artist, Hemingway the man, and resources to help modern audiences better understand the world in which he lived. Each section of the guide introduces themes from the documentary, and the themes build on each other as the documentary progresses. Timecodes marked throughout the guide indicate key moments in the documentary to build understanding and inform classroom conversations.
American Masters: Hemingway
Grades: 9-12
Learn about Ernest Hemingway's public persona and how it differed from the actual life of the writer in these three videos. Using video, text, and text-dependent discussion questions, students will better understand how Hemingway's vulnerability fit within his heroic lifestyle.
Modernist Portraits: American Authors
Grades: 10-12
Explore biographies and additional resources for the authors discussed in the program Modernist Portraits. Background information for authors including Sherwood Anderson, F. Scott Fitzgerald, and Ernest Hemingway.
Why Did They Make Me Read This in High School?
Grades: 10-12
What makes a book important? Why are some books required reading in high school, while others are lost to history? Literary critics, writers, philosophers, bloggers--all have tried to tackle where and why and how an author may strike such lightning in a bottle that their works enter the pantheon of "Classical Literature". 
Unraveling the Myth of Hemingway
Grades: 9-12
Here's the problem with tackling Ernest Hemingway—Ernest Hemingway himself. While the iconic author is mostly known for his feats of literary prowess, from The Sun Also Rises to For Whom the Bell Tolls, to countless short stories—perhaps his greatest fiction of all is his own self-mythologizing. As his brand grew in the 1920s and 30s, so too grew his celebrity and, well, his ego. grew in the 1920s and 30s, so too grew his celebrity and, well, his ego.
Literary Elements and Techniques
Grades: 4-12
Use these animated shorts to introduce or review literary elements and techniques like theme, setting, figurative language, characterization, and conflict. Can be used when students are just learning how to identify the most commonly used elements in poetry and literature or when a student needs a quick refresher. 
Secondary Content
Bottom Content