Section Branding
Header Content
Free Virtual Summer Camp Fun For 2021
Primary Content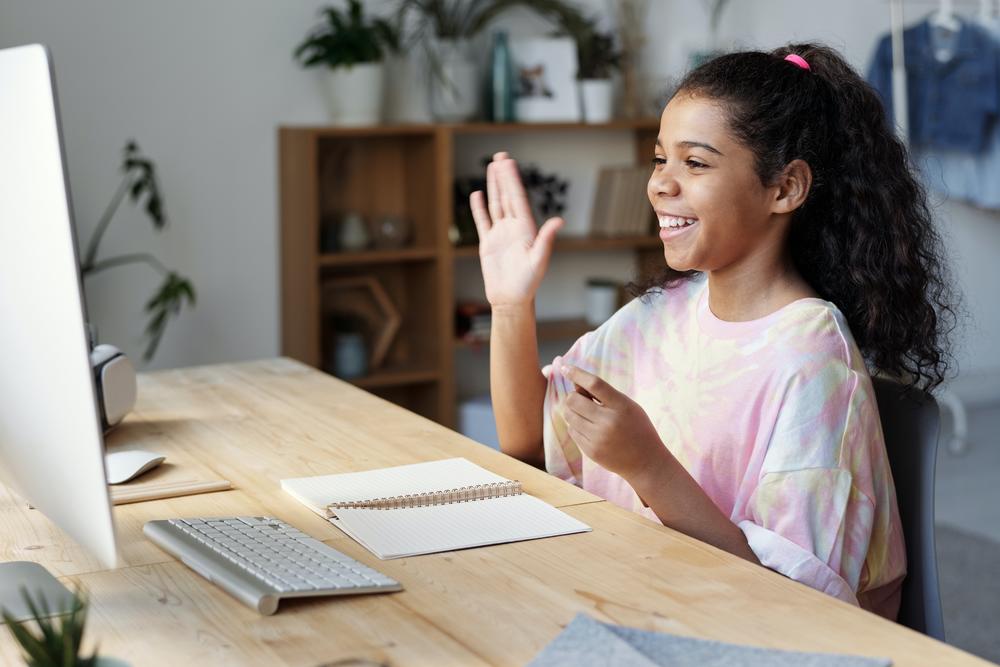 Summer is just around the corner, and plans are already in full swing for a season of fun. Some organizations are offering in-person camps, but there are plenty of virtual plans in the works as well. Here are a few FREE synchronous and asynchronous adventure opportunities for our Georgia students of all ages and interests. Happy camping, y'all!
Synchronous Camps
Apple Camp (ages 8-12) is a free series of summer workshops that instruct and engage kids in topics like coding, robotics, and movie-making. Before 2020, these camps had limited enrollment and took place at Apple stores across the country. Last year's Apple Camp at Home materials are still available for download and use at any time, and parents or campers can now sign up to be notified about plans for the upcoming 2021 camps.
CLOSED 2021: Georgia STARTALK Program (middle school to college students) is an IN-PERSON 13-day language instructional program that allows beginner students to attain novice to mid proficiency in either Chinese or Turkish. Throughout each day, students will engage in immersive language learning, through completing language tasks, practicing martial arts or Taekwondo, singing/dancing, and playing games. Applications are accepted on a rolling basis until all slots are filled, and the program runs from June 28 to July 11.
CLOSED 2021: See Change at Planet (ages 13-16) is a virtual learning experience that introduces underrepresented teens with an interest in STEM to careers in earth and space science.  Students will meet once a week in July for Q&A with professionals in the field, then break off with their peers and complete collaborative learning labs. This experience will culminate with a hackathon aimed at empowering youth to seek solutions for creating impact.
CLOSED 2021: CDC Museum Public Health Academy (grades 11-12) hosts two academically rigorous and exciting summer opportunities, free for rising high school juniors and seniors from all over the world. Applications are now being accepted for summer 2021, with four total sessions in June and July.
The CDC Museum Disease Detective Camp is a five-day program for youth interested in exploring challenges and careers in public health. Activities are modeled after current newsworthy topics and may include anything from mock outbreak emergencies to hands-on laboratory sessions. Camp will take place in person if the CDC Museum is open to the public.
The CDC Museum Public Health Academy Online Summer Course is a virtual course that focuses on the field of public health and the science of epidemiology. Participants will explore how public health organizations and professionals approach data collection and analysis to improve public health.
CLOSED 2021: Girls Who Code (grades 10-12) offers free, two-week virtual summer immersion programs in introductory computer science for current 9th through 11th grade girls and non-binary students throughout the United States. Each day, participants log into their virtual classroom to attend large group classes and practice their skills in smaller breakout groups. Learning combines hands-on, real-world projects with instruction and mentoring from various guest speakers and tech corporations. Applications are now being accepted for summer 2021, with sessions running four to five hours each day across three date ranges.
CLOSED 2021: SMASH Academy (grade 9) with Morehouse College is a free, three-year STEM program for young men starting in the 9th grade. Students participate in monthly programming during the academic year and each summer are immersed in a four- to five-week summer exploration that involves instruction and mentorship from STEM professors and industry professionals. Applications are now being accepted for summer 2021, which runs virtually from July 5 through August 4.
Asynchronous Camps
Peg + Cat Camp (grades PK-2) engages pre-school and early elementary learners in fun and exciting science and math activities that build problem-solving skills and social-emotional learning strategies, including collaboration, self-regulation, help-seeking, and persistence. The free curriculum is designed to last five half days; however, educators and parents can use these thematic lesson plans, games, videos, and printables in all different combinations to best serve their children.
Super Why Camp (grades PK-2) uses captivating literacy activities and games to help pre-school and early elementary learners practice social and problem-solving skills in the context of their favorite fairy tale storybooks. This free three-week program includes all the materials that educators and parents need to conduct their own home or neighborhood literacy adventure camp!
Camp Wonderopolis (grade K-12) is an online collection of free self-paced, virtual summer camp experiences that focus on a literacy-based, makerspace approach to STEAM learning. Participants can register as a camper or a counselor for any of the camps and dive into the STEAM themes of science, music, construction and engineering, health and fitness, and more! Each participant can access their Wonderopolis content via their personal dashboard and can interact with fellow campers from all 50 states and more than 130 countries via the Wonder Wall.
Camp YouTube (grades K-12) is a great way to help your children and teens navigate through the many engaging educational videos that are available free on YouTube. There are four different themed playlists to choose from, including STEM, Arts, Sports, and Adventure. Each theme is further divided by age appropriateness into a teens and an under-13 list. Campers can run through the playlists according to their own interests or by completing the Camp YouTube bingo cards. There are also three additional playlists that touch on creating summertime recipes and crafts, taking virtual reality field trips, and raising our voices against discrimination.
And even if you aren't looking for the kind of structured summer learning that a camp environment provides, remember that you can always dive into the thousands of free videos, games, and activities available to you via PBS LearningMedia. No account needed to access tons of fun at your own pace. Have a wonderful summer!
Secondary Content
Bottom Content