Section Branding
Header Content
Gov. Kemp, Superintendent Woods Launch K-12 Restart Working Groups
Primary Content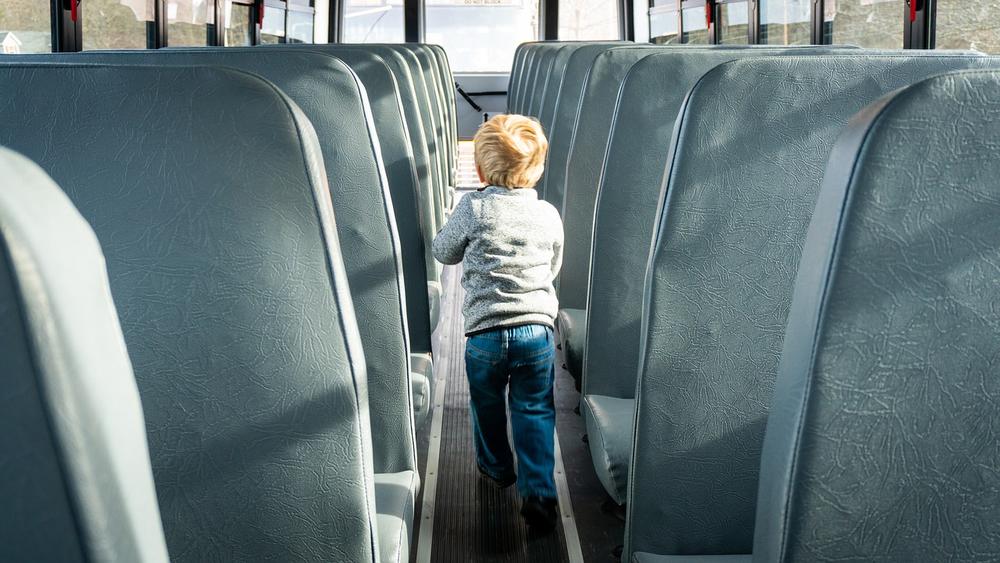 Governor Brian Kemp and State School Superintendent Richard Woods are announcing the creation of six K-12 Restart Working Groups to address the impact of the COVID-19 pandemic on Georgia's K-12 schools and plan for a safe 2020-21 school year.    
Since the beginning of the outbreak and throughout the COVID-19 school closures, state leaders have worked to help school districts prepare and students adapt. The working groups formed today will assist in planning the next steps forward and providing guidelines and supports for schools for the next school year.
"As we work to defeat this virus, we want to ensure Georgia's students are safe, secure, and learning," Governor Kemp said. "Georgians can be assured the safety of students, families, and school staff is our first priority. The K-12 Restart groups will ensure we have experts at the table as we take measured steps forward."
The working groups, which include teachers, school district staff, and public health officials along with representatives of education organizations, nonprofits, and state agencies, will focus on six key topics: school meals; distance learning and professional learning; connectivity and devices; mental health and wellness; supplemental learning; and facilities, equipment, and health guidelines.
"As we've faced the challenge of COVID-19, I have encouraged our local educational leaders to focus on compassion over compliance," Superintendent Woods said. "Our top priority continues to be ensuring that children get through this time healthy, safe, and nurtured and that they have opportunities to learn and grow. These working groups will join us in this student-focused approach and will provide invaluable expertise and perspective as we ensure schools are prepared for the fall and have options to ensure learning continues, following the advice and guidance of public health officials on the national and state levels."
K-12 RESTART WORKING GROUPS – MEMBERS
School Meals
Dr. Linette Dodson, GaDOE School Nutrition Director (Chair)
Paige Holland, GaDOE School Nutrition Program Manager
Alyssia Wright, Executive Director – Food & Nutrition Operations, Fulton County Schools
Courtney Hart, Director of School Nutrition, Hart County Schools
Kim Kiker, Director of School Nutrition, Calhoun City Schools
Keshia Williams, Director of School Nutrition, Coweta County Schools
Tessany Lockhart, Georgia School Nutrition Association
Kathy Kuzava, Georgia Food Industry Association
Misty Friedman, Georgia Department of Agriculture
Kyle Waide, Atlanta Community Food Bank
Distance Learning/Professional Learning
Dr. Caitlin Dooley, GaDOE Deputy Superintendent of Teaching and Learning (Chair)
Dr. Keith Osburn, GaDOE Associate Superintendent for Georgia Virtual Learning
Dr. Zelphine Smith-Dixon, GaDOE Director of Special Education Services and Supports
Mike Duncan, Superintendent, Pike County Schools
Dr. Karen Barker, Professional Learning Facilitator, Coweta County Schools
Melanie Harwell, Instructional Technology Coordinator, Calhoun City Schools
Dr. April Aldridge, Assistant Superintendent for K-5 Curriculum, Decatur County Schools
Nic Carroll, Director of Digital Learning, Columbia County Schools
Tracey Pendley, 2020 & 2021 Georgia Teacher of the Year, Atlanta Public Schools
Allison Townsend, 2019 Georgia Teacher of the Year, Fulton County Schools
Casey Bethel, 2017 Georgia Teacher of the Year, Douglas County Schools
Karen Hallacy, President of Georgia PTA
Laura Evans, Director of Education, Georgia Public Broadcasting
Buddy Costley, Executive Director, Georgia Association of Educational Leaders
Deborah White, Executive Director, Georgia Association of Curriculum & Instructional Supervisors
Connectivity and Devices
Jannine Miller, Office of the Governor (Chair)
Chris Shealy, GaDOE Director of Technology Services
Michele Taylor, Superintendent, Calhoun City Schools
Tim Cochran, Superintendent, Decatur County Schools
Dr. Jason Branch, Superintendent, Oconee County Schools
Jim Farmer, Chief Technology Officer, Fayette County Schools
Diane Jacobi, Georgia PTA
Joy Hawkins, Executive Director, Governor's Office of Student Achievements
Representative of the Georgia Telecommunications Association
Representative of the Georgia Department of Community Affairs
Mental Health and Wellness
Ashley Harris, GaDOE Director of Whole Child Supports & Strategic Partnerships (Chair)
Cheryl Benefield, GaDOE Program Manager for Safe & Supportive Schools
Beverly Stewart, Director of Student Support Services, Bibb County Schools
Dallas LeDuff, Director of Student Services, Oconee County Schools
Dr. Kenya Gilmore, Director of Project Aware, Muscogee County Schools
Chelsea Montgomery, Executive Director of Counseling, Psychological & Social Work Services, Fulton County Schools
Dr. Deborah Williams, Assistant Superintendent, Columbia County Schools
Evan Horton, Incoming Superintendent, Coweta County Schools
Dawn Stastny, President Elect of Georgia PTA
Erica Fener Sitkoff, Executive Director, Voices for Georgia's Children
Dante McKay, Director of the Office of Children, Young Adults, & Families, Georgia Department of Behavioral Health and Developmental Disabilities
Teresa Hearn, Regional Wraparound Coordinator, Pioneer RESA
Leslie Myles, Communities in Schools of Georgia
Supplemental Learning
Shaun Owen, GaDOE Deputy Superintendent of Federal Programs (Chair)
Deidre Smith, GaDOE Program Manager for 21st Century Community Learning Centers
Lori Rodgers, Assistant Superintendent of District Effectiveness and Federal Programs, Bibb County Schools
Amy Barger, Assistant Superintendent of Teaching & Learning, Fulton County Schools
Katrina Cook, Director of Special Education, Hart County Schools
Michele Sherman, Assistant Superintendent, Columbia County Schools
Ernie Lee, 2016 Georgia Teacher of the Year, Savannah-Chatham County Public Schools
Lauren Holcomb, Executive Director, State Charter Schools Commission
Katie Landes, Director, Georgia Statewide Afterschool Network
Emily Carter, Boys & Girls Clubs of Metro Atlanta
Dr. Randell Trammell, President & CEO, YMCA of Georgia
Dr. Kenneth Zeff, Executive Director, Learn4Life
Facilities, Transportation, and Equipment
Dr. Garry McGiboney, GaDOE Deputy Superintendent for School Safety & Climate (Chair)
Pat Schofill, GaDOE Director of Facilities Services and Pupil Transportation
Paul Hildreth, Emergency Operations, Fulton County Schools
Dr. Jody Barrow, Superintendent, Fayette County Schools
Sam Kitchens, Executive Director of Capital Programs, Bibb County Schools
James Odom, Director of Plant Services, Muscogee County Schools
Chris Latimer, Comptroller, Coweta County Schools
David Seagraves, Director of Operations, Hart County Schools
Cliff Sanders, Director of Facilities Maintenance and Operations, Columbia County Schools
Sara Kroening, Chief Nursing Officer, Georgia Department of Public Health
Bert Brantley, Georgia Department of Economic Development
Representative of the Georgia Emergency Management & Homeland Security Agency (GEMA/HS)
Secondary Content
Bottom Content