Section Branding
Header Content
New PBS KIDS Series Introduces Young Learners To Historical Figures
Primary Content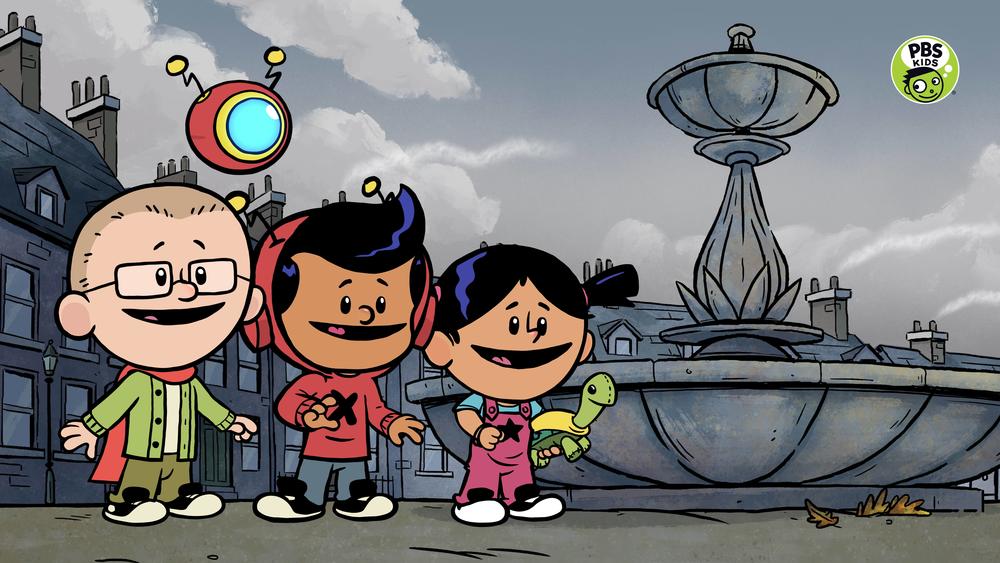 Beginning Monday, November 11, young adventurers will get to go back in time to meet some of the world's most inspiring historical figures – when they were kids – and learn about the character skills that helped shape their vision and lead to their success. XAVIER RIDDLE AND THE SECRET MUSEUM, a new animated adventure-comedy series based on the New York Times bestselling children's book series, Ordinary People Change the World, by Brad Meltzer and illustrator Christopher Eliopoulos, debuts on GPBTV at 9 AM ET, the PBS KIDS 24/7 channel, and PBS KIDS digital platforms.
"Research shows that character skills are especially resonant with parents today," said Linda Simensky, Head of PBS KIDS Content. "By introducing today's kids to real people who changed the world, we hope XAVIER RIDDLE AND THE SECRET MUSEUM will help our viewers learn these concepts and discover that they too can achieve amazing things."     
"Our mission is clear: we're instilling lessons of kindness, compassion and character in a new generation of kids," said bestselling author and executive producer Brad Meltzer. "The best part is, we're not doing it alone. We have the estates of Amelia Earhart, Neil Armstrong, Jackie Robinson, and so many others with us. XAVIER RIDDLE AND THE SECRET MUSEUM is our attempt to put more good in the world."
XAVIER RIDDLE AND THE SECRET MUSEUM follows the adventures of the intrepid Xavier Riddle, his indomitable little sister Yadina, and their reluctant, yet determined, friend Brad along with their robot buddy, Berby. In each episode, the trio faces a problem and must turn to the Secret Museum to travel back in time to meet real-life historical figures when they were kids to help them solve it.
The dynamic new show takes a fresh and accessible approach to teaching kids ages 4-7 about influential historical figures and living heroes and some of the key experiences that shaped their lives, while emphasizing important social emotional concepts and positive character traits such as courage, resilience, and commitment to setting and accomplishing goals. Each 11-minute story, developed with historical and subject-matter advisors, is designed to encourage viewers to make a connection between the attributes that made each person a hero and those same qualities within themselves, helping them recognize their own unlimited potential.
Secondary Content
Bottom Content