Section Branding
Header Content
Here's How You Can Celebrate Georgia STEM Day 2019
Primary Content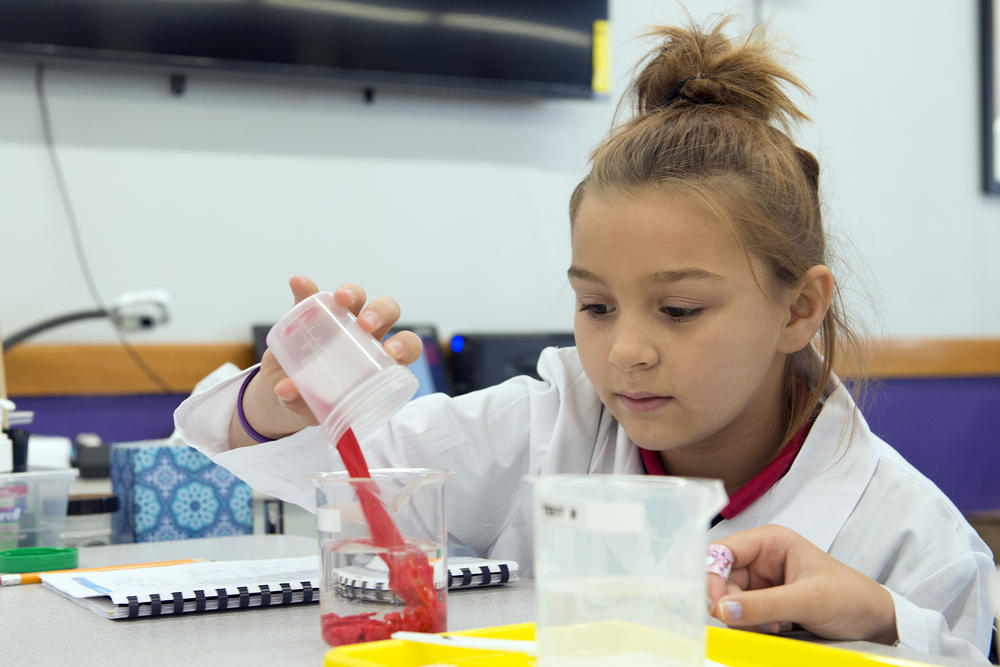 On Friday, May 3rd, thousands of educators and students across the state will celebrate Georgia STEM Day. Started in 2013, Georgia STEM Day is a day for schools and companies to raise awareness and engage in activities involving science, technology, engineering, and math. Last year's event attracted over 2 million students from more than 92 different school districts in the state.  
Click here to register your class, school, or organization to participate in Georgia STEM Day.
Ways to Get Involved in STEM Day
Teachers: Incorporate fun and innovative STEM activities into your classroom (see some great examples below!). Register your STEM day activities with TAG-Ed.
Principals: Engage your entire school in celebrating STEM Day by encouraging each teacher in every subject to celebrate STEM in a creative way!
Colleges and Universities: Partner with TAG-Ed in promoting STEM Day and help provide resources for Georgia schools!
Be Social: Use #GASTEMDay to post the amazing STEM activities you are doing in your school!
Georgia STEM Day Activities
GPB Live Exploration: Invention Studio at Georgia Tech
"Gear up" for GPB Education's next live virtual field trip on May 9th at 10 AM ET! Use the free classroom resources on gpb.org/invention to help your students prepare your students for the field trip. 
Then on May 9th, tune in to the live stream to see the engineering design process in action! 
Join Zoo Atlanta on Friday, May 3rd, to explore what makes science, technology, engineering, and mathematics (STEM) so important to the Zoo. 
Intro to Computer Science and Intro to Engineering from LearningBlade
Learning Blade is a complete toolbox of online lessons, projects and activities designed to grab students' attention while introducing them to the careers, tools, and technologies found throughout STEM fields. Learning Blade's 400 interactive online lessons, available for all Georgia schools from April 15 to May 31, free of charge.
Additional STEAM resources
Georgia Public Broadcasting's Fast Forward series promotes student achievement in science, technology, engineering and math programs by highlighting the multitude of career opportunities here in Georgia for those who are interested in the subjects. The series consists of 16 video segments that present STEM in an entertaining and informative way by demonstrating how employees in businesses and organizations across the state are applying the topic matter in their jobs.
STEAM Central is our headquarters for science, technology, engineering, arts, and mathematics multimedia learning resources. The goal of this hub is to support educators in igniting student interest in STEAM fields and to help students prepare for a 21st Century workplace.
The Georgia Department of Education is dedicated to preparing students for 21st Century workplace careers by providing high-quality educational opportunities in science, technology, engineering, and mathematics (STEM) fields. Learn more at stemgeorgia.org.
As a part of Discovery Education's commitment to effective STEM education, they have developed a variety of powerful and engaging resources designed to fuel a cultural shift around STEM teaching and learning! Click to get started.
Students can explore the world of science and engineering with this collection from DESIGN SQUAD NATION. Use these resources to help your students gain a stronger understanding of the design process and the connection between engineering and the things we use in everyday life.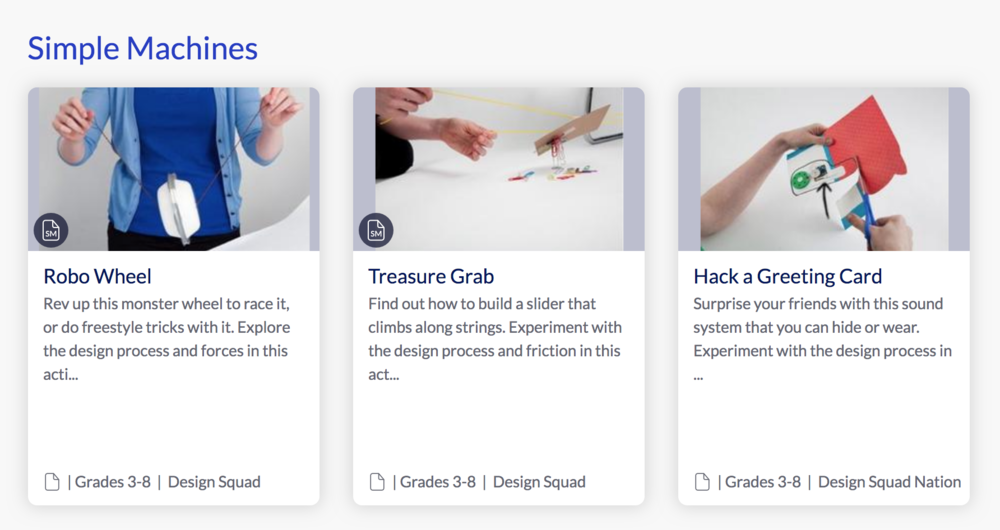 CS First provides free, easy-to-use computer science (CS) enrichment materials that target and engage a diverse student population. Its mission is to empower all students to create with technology through free computer science clubs.
For an award-winning source of unbiased, easy-to-understand answers and explanations of how the world actually works check out the website, HowStuffWorks. Its writers, editors, podcasters, and video hosts share all the things they're most excited to learn about with nearly 40 million visitors to the site each month. 
Code.org is a non-profit dedicated to expanding participation in computer science by making it available in more schools, and increasing participation by women and underrepresented students of color. Its vision is that every student in every school should have the opportunity to learn computer science. Check out Code.org's awesome movement to help anyone Learn an Hour of Code!
Georgia State University's Bio-Bus is a mobile laboratory that travels to Georgia schools and presents hands-on, inquiry-based activities designed to get K-12 students enthusiastic about science. Visits are staffed by "Bio-Bus Fellows," graduate students and undergraduates who enjoy sharing their love of science with younger learners. The goal of the Bio-Bus is not only to educate, but also to show students that science can be intriguing, interesting, and, most of all, FUN. Click here to see the teaching modules and to reserve a spot on the Bio-Bus calendar.
uCode@UWG is an informal coding club where kids (7-17) can explore computer programming alongside parents or teachers. Knowledgeable mentors are available for informal, just-in-time help as kids solve problems and build creative artifacts using such tools as Scratch, LearnToMod, AppInventor, and BlueJ. uCode@UWG also provides some classroom resources.
Teachers Try Science provides free project-based lessons that are integrated with multimedia professional development resources to help science teachers at all levels strengthen their instruction.
How are you planning to celebrate #GASTEMDay?
If your classroom, school, or organization celebrates STEM day, be sure to submit your activities to TAG-Ed for a chance to be recognized at the annual TAG STEM Education awards!
Secondary Content
Bottom Content