Section Branding
Header Content
Georgia Public Broadcasting Extends Long-Term Partnership With Discovery Education Creating Digital Learning Environments Statewide
Primary Content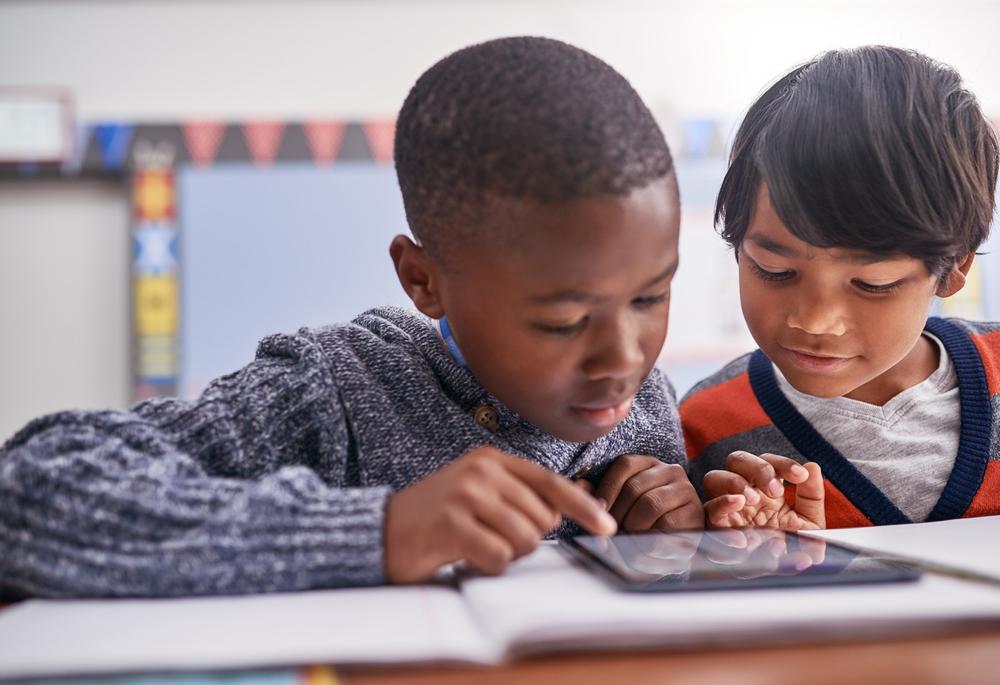 Georgia Public Broadcasting (GPB) today announced the extension of its 19-year partnership with Discovery Education, the global leader in standards-aligned digital curriculum resources, engaging content, and professional learning for K-12 classrooms. This collaboration, which empowers educators across Georgia to create dynamic digital learning environments with high-quality content from the award-winning Discovery Education Streaming Plus, has over its history delivered approximately 47 million digital learning objects to the state's teachers and students.
GPB Education encourages lifelong learning through high quality, reliable content and their ability to connect educators, students, and families at all levels. GPB remains at the forefront of the effort to build dynamic digital learning environments for all students by creating, curating, and distributing quality educational programs and services through a state-of-the-art production facility, cutting edge digital media division, and a variety of innovative partnerships. Building on their reputation as a trusted content source, GPB Education supports educators across the state by producing resources that are specifically designed to meet individual needs of teachers and students throughout all of Georgia.
Discovery Education Streaming Plus is a comprehensive digital service supplementing instruction across all K–12 curricular areas. Discovery Education Streaming empowers educators to create dynamic learning environments that mirror students' use of technology outside the classroom. Teacher resources include lesson plans, instructional strategies, and content collections organized around themes. Students can access images, primary source documents, podcasts, oral interviews, books on tape, articles, and videos, as well as a collection of new STEM resources designed to fuel a cultural shift in teaching and learning.
Students in elementary, middle and high school that have regular access to Streaming resources have higher attendance rates and are outpacing their peers on state assessments in reading, mathematics, and social studies. Additional findings tell a consistent story of how access to Discovery Education Streaming can be linked to higher student achievement, especially for racial/ethnic minorities and students impacted by poverty, disabilities, and limited English proficiency. Click here to learn more.
"Providing informative and enriching programming and educational resources to citizens across Georgia is the heart of GPB's mission," said GPB Director of Education Laura Evans. "Our long-term partnership with Discovery Education supports this mission and empowers educators statewide to create the digital learning environments we know will prepare Georgia's students for future success."
In addition to providing the state's educators continued access to Discovery Education Streaming Plus, the renewal of this partnership ensures the Discovery Education Community will continue supporting educators served by GPB. A global community of education professionals, the Discovery Education Community connects members across school systems and around the world through social media, virtual conferences, and in-person events, fostering valuable networking, idea sharing, and inspiration.
"Discovery Education's partnership with Georgia Public Broadcasting has, for 19 years, ensured the state's educators access to rich, multimedia content they can use to address multiple learning styles, deepen student engagement, and improve student achievement," said Kelly Hines, Discovery Education's Senior Director of Partner Engagement. "We look forward to continuing to collaborate with GPB Director of Education Laura Evans and the rest of the great GPB team on our joint mission to support the success of each learner."
Secondary Content
Bottom Content