Section Branding
Header Content
DeKalb County Student Awarded $25,000 In The Regeneron Science Talent Search
Primary Content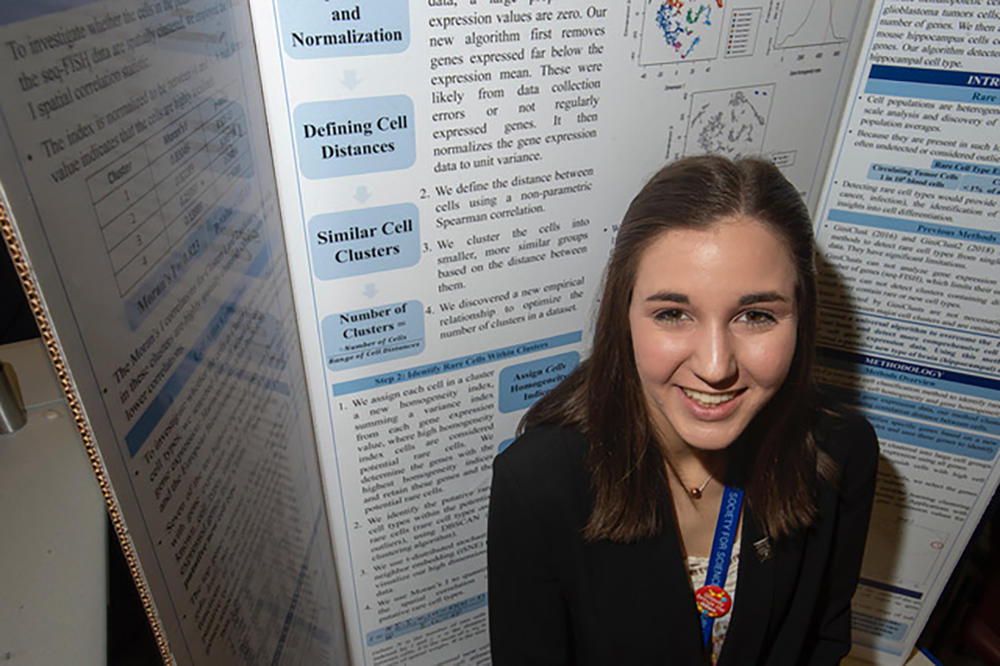 Forty finalists were honored last month at the annual Regeneron Science Talent Search awards gala. Regeneron provided awards totaling more than $1.8 million for the finalists, who were evaluated for their research projects, as well as their exceptional scientific and mathematical knowledge, problem-solving abilities and potential as future scientific leaders. Called the "Super Bowl of Science" by President George H. W. Bush, the Regeneron Science Talent Search is the nation's oldest and most prestigious science and math competition for high school seniors.
Zoe Weiss, a senior at Lakeside High School in DeKalb County, was the first Georgia student to place in the top 40 since 2014. As a top 40 finalist, Weiss received $25,000 for creating an algorithm to detect rare cell types from single-cell gene-expression data that could help detect early disease diagnosis.  
"Without data from an ample number of genes, state-of-the-art computational methods fail to detect rare cells, such as a circulating tumor cell among the millions of cells in an otherwise normal blood sample," says Weiss. "I overcame these limitations by developing and validating computational methods for detecting rare cells on increasingly complex sets of data, including single-cell gene-expression data from both animals and humans, and on which the leading methodology did not work."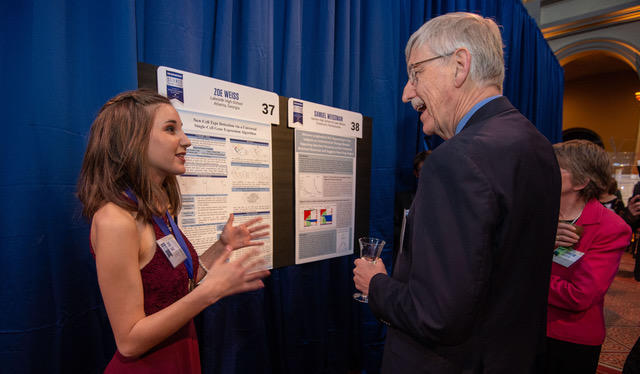 In all her cases, Weiss' algorithm was able to detect rare cells, including one which could prove to be a new type of brain cell. She hopes that her work may enable earlier diagnoses of diseases and provide new insights into cell changes.
Weiss currently interns at an Emory University lab where she works on research to better understand bacterial infections in Cystic Fibrosis patients. She is also the founder and editor-in-chief of a DeKalb County School District science journal, a publication that presents the research conducted by all of the budding scientists in DeKalb County whose research projects have advanced to the Georgia Science and Engineering Fair.
Outside of academics, Weiss plays varsity soccer and runs cross country. Her goal after high school is to obtain an MD-PhD degree and become a quantitative medical scientist, specializing in the prevention and treatment of diseases for those of low socioeconomic means. 
To learn more about the Regeneron Science Talent Search, visit student.societyforscience.org/regeneron-sts.
Secondary Content
Bottom Content