Section Branding
Header Content
Georgia Department Of Education Offers Support To Districts In Hurricane Michael Aftermath
Primary Content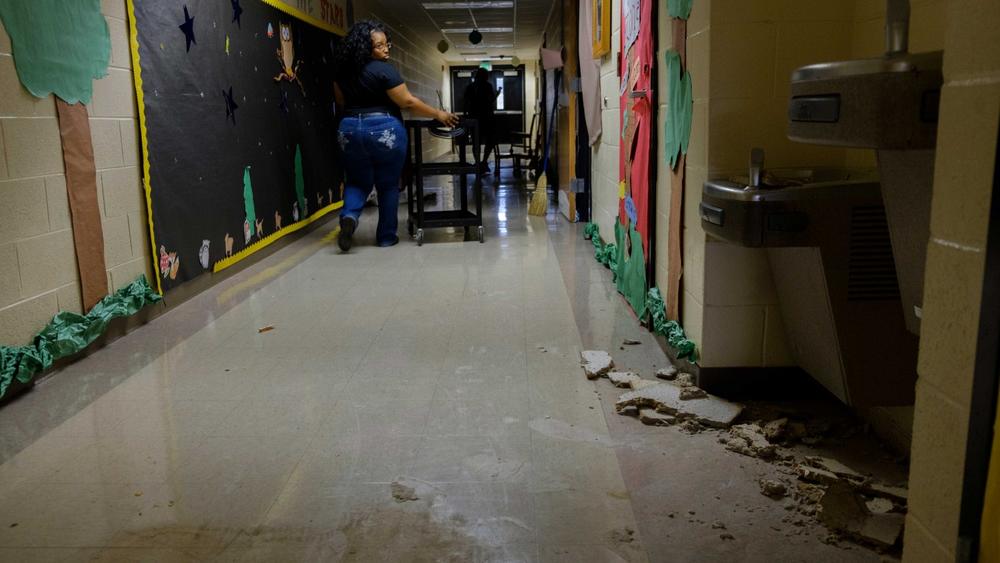 The Georgia Department of Education is offering training to assist schools, districts, and communities coping with the aftermath of Hurricane Michael.
Thanks to a partnership with the U.S. Department of Education's Readiness and Emergency Management for Schools Technical Assistance Center (REMS TA Center), training will be provided to address the needs of schools in counties recovering from Hurricane Michael, at no cost to the state or schools. Over the course of two days, REMS TA Center will also provide training to a team of school district staff members and mental health professionals from around the state along with staff from GaDOE and other state agencies.
"We are committed to serving our schools and districts in times of need," State School Superintendent Richard Woods said. "We know that crises and natural disasters have a lasting effect on students, educators, parents and the community. This training will allow us to provide immediate support to our neighbors in South Georgia dealing with the aftereffects of Hurricane Michael, and to develop a team that can respond to future crises."
In addition to addressing immediate needs in the counties affected by Hurricane Michael, the advance preparation and training offered by the REMS TA Center will allow the state to develop a response team that can be readily deployed to assist school districts and communities coping with recovery from crisis events or natural disasters.  
The first phase of the training will take place January 30 and 31 in Seminole County.
In addition to the training opportunity, GaDOE has provided ongoing assistance to school districts impacted by Hurricane Michael, including financial support through the Georgia Foundation for Public Education.
Secondary Content
Bottom Content