Section Branding
Header Content
Classroom Resources That Will Blow Your Mind
Primary Content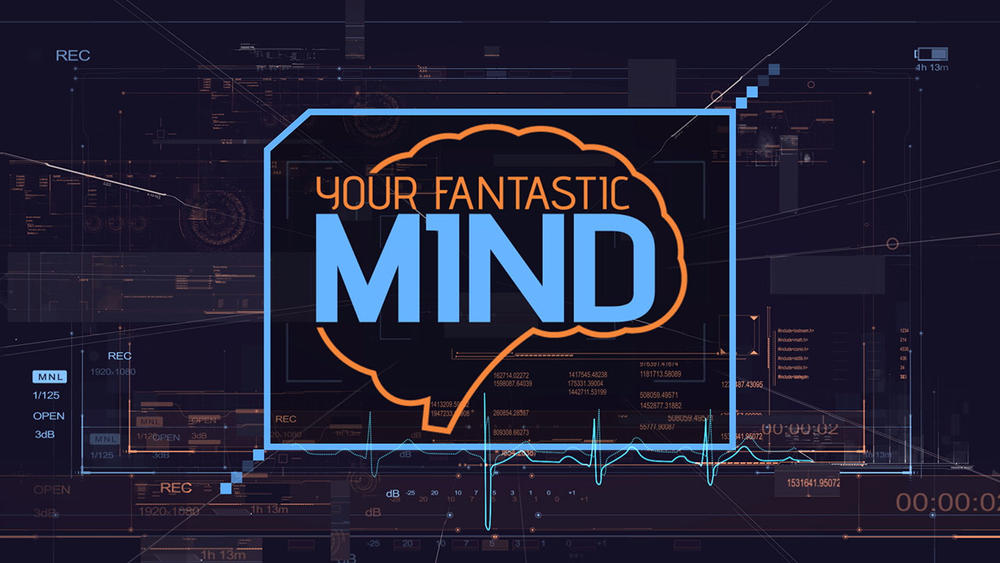 Emory University and the Emory Brain Health Center are partnering with Georgia Public Broadcasting on a new television series, Your Fantastic Mind, that features compelling stories on brain-related health and wellness.
Each of the series' 12 episodes highlights the gripping cases of patients and life-changing science that are showing us how we can prevent disease and harness the power of our brains to live longer, more fulfilling lives.
To help teachers incorporate concepts from Your Fantastic Mind, GPB Education has created a teacher toolkit, chalk full of brain-busting classroom resources. 
Grades: 6-12
Discover Your Happy highlights six skills that sustain one's ability to recognize that life's good: mindfulness, human connection, positive outlook, purpose, generosity and gratitude.
Through virtual field trips, classroom and family activities, professional development, and more, Discover Your Happy aims to create awareness that happiness is more than a fleeting feeling, that sustainable happiness is achievable, and that there are a set of skills that can be taught, learned, and practiced to help anyone in their journey toward happiness.
Grades: 6-12
Neuroscience has never been so animated. On BrainCraft, a weekly digital series, join host Vanessa Hill as she talks psychology, neuroscience, and why we act the way we do. Look closely at case-studies from some of the greatest medical breakthroughs in the world of mental health, then see how Vanessa's tips and "life-hacks" explore how the brain reacts to sleep, relationships, media, and the world around us.
Mapping the Brain | NOVA scienceNOW
Grades: 6-12
In this interactive activity from the NOVA scienceNOW website, learn about several brain mapping techniques: MRI, fMRI, PET, MEG, DTI, and probabilistic. Imaging technology allows scientists and doctors to gather information about the human brain without cutting it open. Each technique has its advantages and disadvantages. The interactive activity shows sample brain maps created from each technique; the user can scroll through cross sections of the entire brain from different perspectives (coronal, sagittal, and axial) and highlight specific regions of the brain.
Brain Waves Reveal Deception | NOVA scienceNOW
Grades: 6-12
In this video excerpt from NOVA scienceNOW, learn how a person's brain activity can reveal when he or she is lying. 
Why Right Brained is Wrong…Brained | Good Thinking!
Grades: 6-12 
Why Right Brained is Wrong…Brained explains that the popular differentiation between "left" and "right brained" people discredits the complexity of the human brain. Science, just like history, math, or literature — requires both sides of the brain.
The Human Spark Content Collection
Grades: 6-12
What makes us uniquely human? In a three-part series, Alan Alda takes this question personally, visiting with dozens of scientists on three continents, and participating directly in many experiments – including the detailed examination of his own brain. Through this collection of lesson plans and video resources, students join Alda in searching for the answer to this question. In the process, they explore human evolution, prehistory, child development, the human brain, and more.
Kindness, Empathy, and Resilience Collection
Grades: K-12
This collection of videos and lesson plans is about kindness, empathy, and the importance of practicing mindfulness. These resources will help educators foster resilience in students of all ages, and include strategies to help children and teenagers cope with the stresses of everyday life, as well as specific challenges. The collection offers proactive approaches to help students forge new friendships and explore the concepts of self-care, care for others, and the responsibilities associated with being a supportive community member.
Magic and the Brain | NOVA scienceNOW
Grades: 6-12
In this video excerpt from NOVA scienceNOW: "How Does the Brain Work?" scientists team up with magician Apollo Robbins to research how our brains decide what to pay attention to.
Why Your Brain Is in Your Head | It's Okay to Be Smart
Grades: 6-12
In this episode, host Joe Hanson, explains why our brains are located where they are and why that location is important. 
Watch full episodes on gpb.org/mind or on GPB's Your Fantastic Mind YouTube playlist. 
Secondary Content
Bottom Content