Section Branding
Header Content
13 Picture Books For Autumn
Primary Content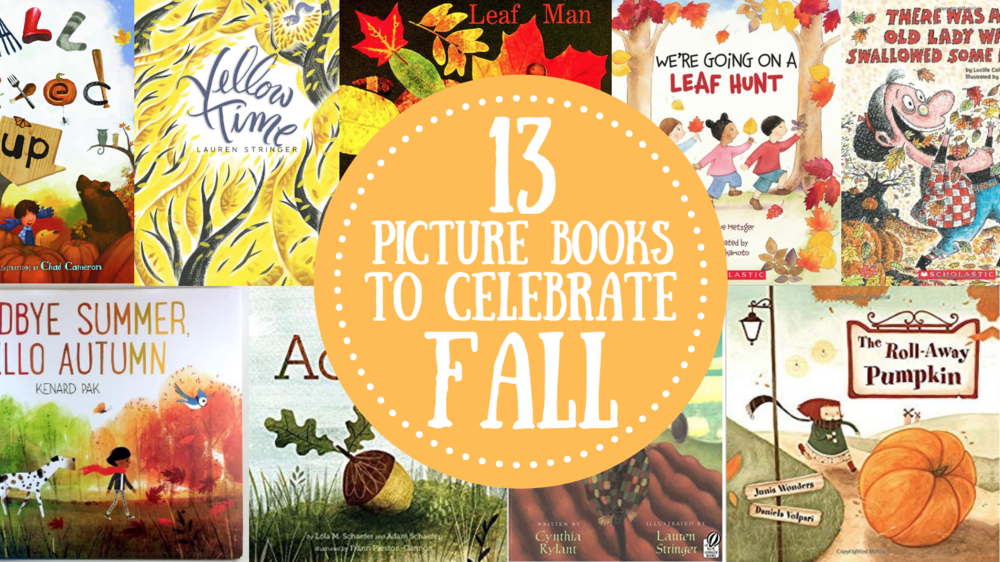 Changing leaves, cooler temperatures, pumpkin spice galore, football, Halloween—what's not to love about fall? Celebrate the start of a new season with these colorful picture books that your kids will be sure to "fall" in love with!  
1. There Was An Old Lady Who Swallowed Some Leaves! by Lucille Colandro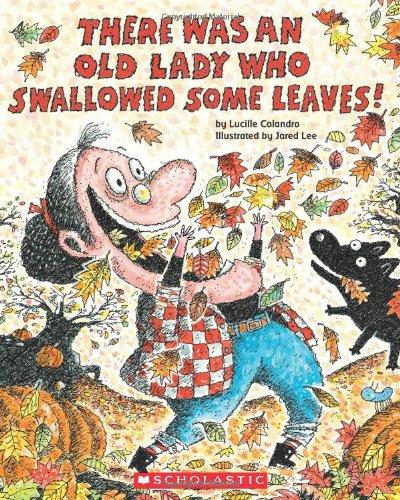 You won't believe why this old lady swallowed some leaves, a shirt, a pumpkin, a pole, some pants, a rope, and some hay! Read this book to find out. 
2. Goodbye Summer, Hello Autumn by Kenard Pak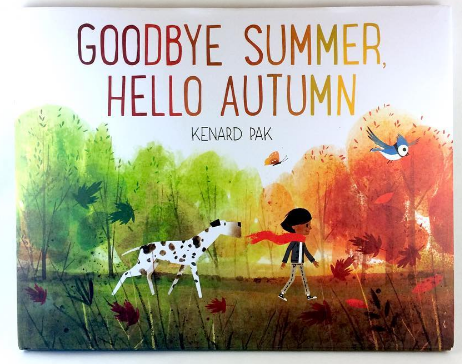 As trees sway in the cool breeze, blue jays head south, and leaves change their colors, everyone knows--autumn is on its way!
Join a young girl as she takes a walk through forest and town, greeting all the signs of the coming season. In a series of conversations with every flower and creature and gust of wind, she says goodbye to summer and welcomes autumn.
3. Because of an Acorn by Lola M. Schaefer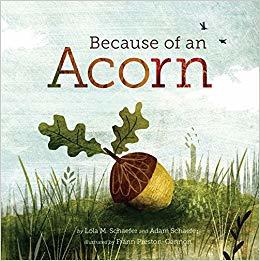 Because of an acorn, a tree grows, a bird nests, a seed becomes a flower. Enchanting die-cuts illustrate the vital connections between the layers of an ecosystem in this magical book. Wander down the forest path to learn how every tree, flower, plant, and animal connect to one another in spiraling circles of life. An acorn is just the beginning.
4. In the Leaves by Huy Voun Lee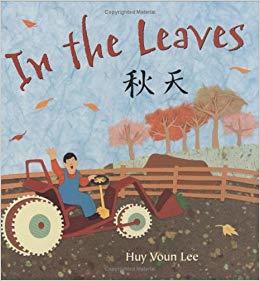 A striking book that introduces children to written Chinese characters
On a beautiful autumn day, Xiao Ming and his friends take a trip to a farm. Xiao Ming can't wait to show everyone the new Chinese characters he has learned, and his friends are just as excited to see them. 
Children will be delighted to follow along as Xiao Ming explains how to read ten Chinese characters, and they'll be pleased as they begin to discover the beauty—and logic—of one of the oldest picture languages in the world.
5. Fall Mixed Up by Bob Raczka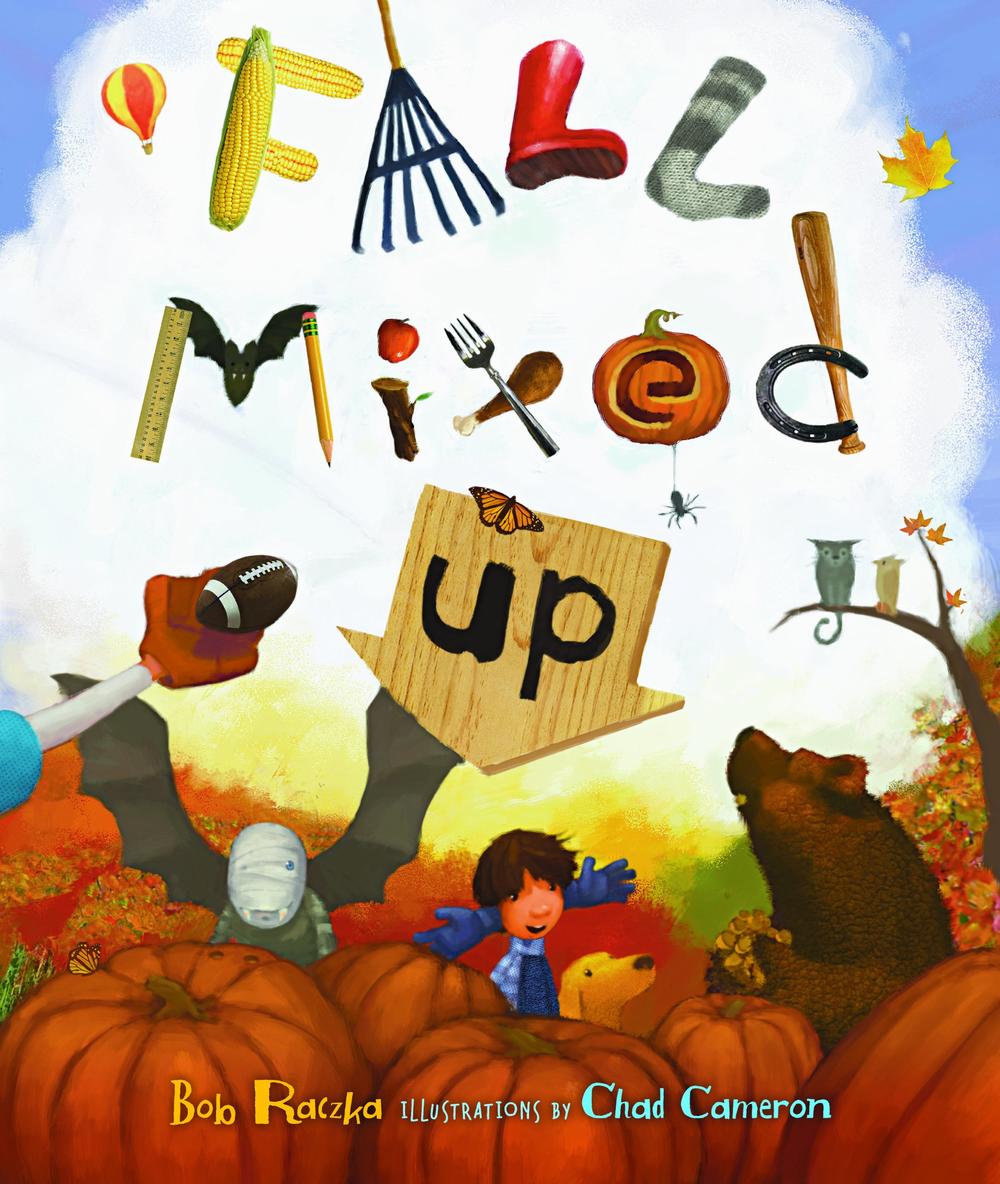 "Every Septober, Every Octember, Fall fills my senses with scenes to remember." "Bears gather nuts. Geese hibernate. Squirrels fly south in big figure eights." Fall is all mixed up in this silly book from Bob Raczka! Can you find his mistakes in the words and pictures?
6. Fletcher and the Falling Leaves by Julia Rawlinson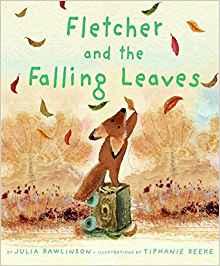 As the leaves fall from his favorite tree, Fletcher worries that something is terribly wrong. But then winter comes, and with it a wonderful surprise.
Do you know what it is? Join Fletcher and find out….
7. Apples and Pumpkins by Anne Rockwell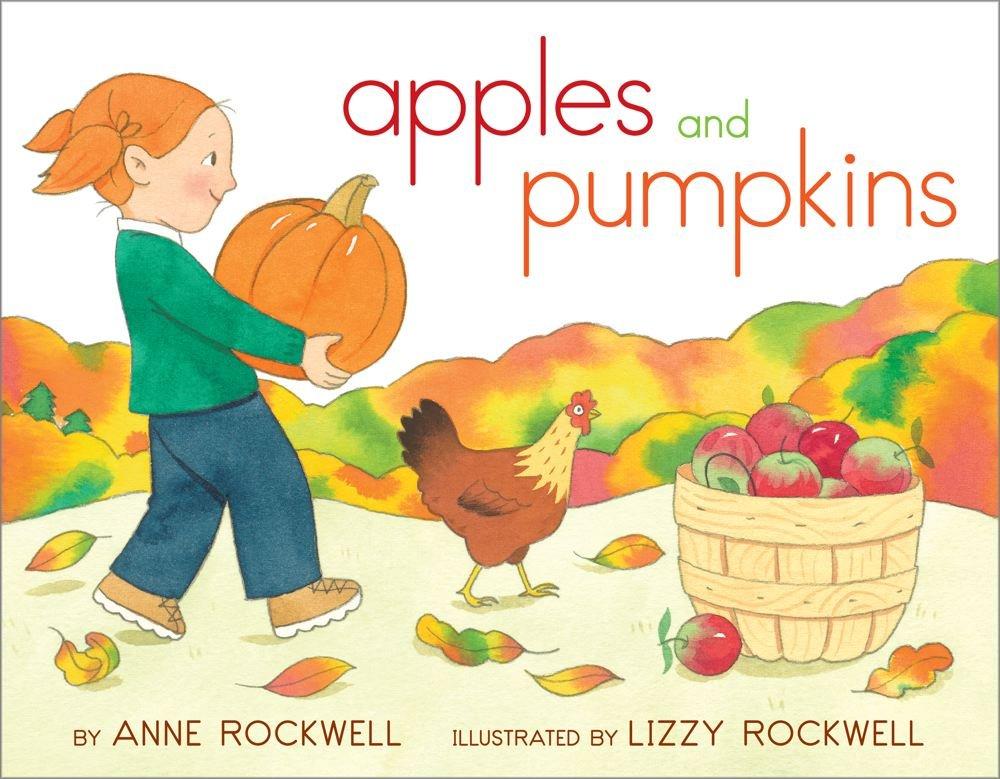 "When red and yellow leaves are on the trees," a little girl goes with her parents to a farm where they pick apples and choose "the best pumpkin of them all." Back home, she helps to carve a grinning jack-o'-lantern face on the big orange pumpkin, which guards their doorstep on halloween night while her mother hands out shiny red apples and she and her father go trick-or-treating with the neighborhood ghosts and goblins.
8. We're Going on a Leaf Hunt by Steve Metzger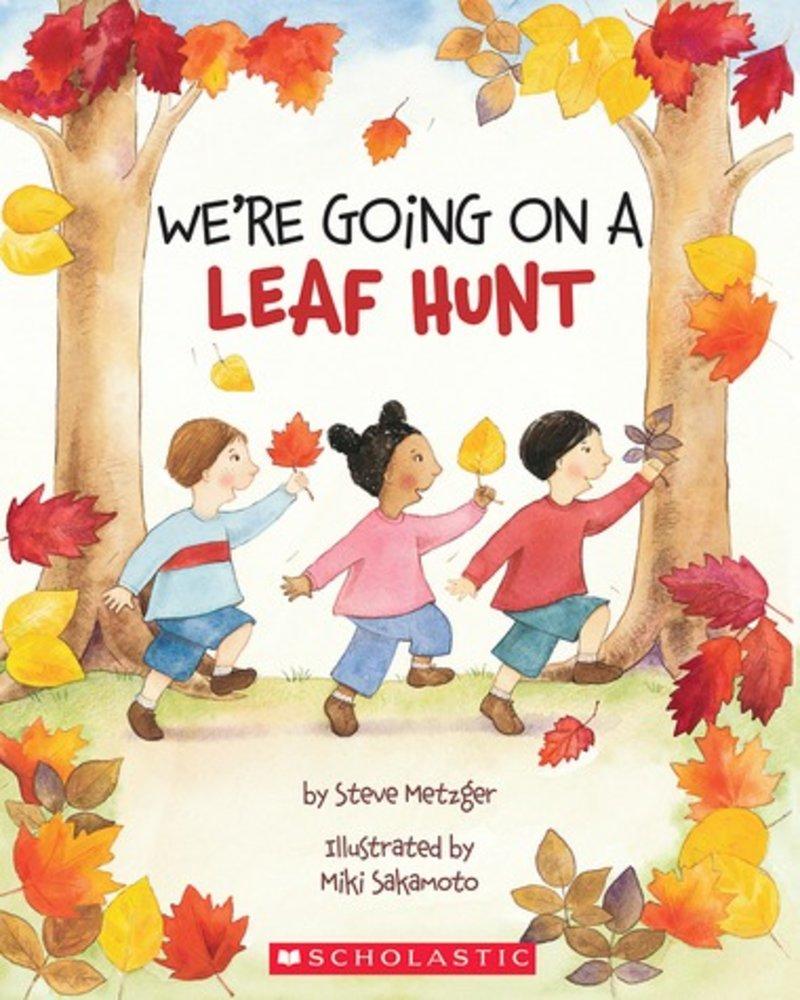 There are lots of beautiful fall leaves to find! Three friends have a big adventure hiking over a mountain and through a forest to collect leaves of all kinds and colors. What will they do with all their leaves at the end of the story? Jump and play in them, of course!
With easy rhyming text and fun sound effects, children will delight in this rollicking autumn story.
9. The Roll-Away Pumpkin by Junia Wonders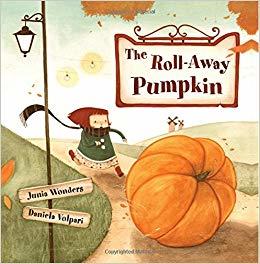 Marla Little's pumpkin is rolling away! Can she catch it before it's gone forever? Readers both young and young at heart will delight in this lovely, whimsical tale.
10. Leaf Man by Lois Ehlert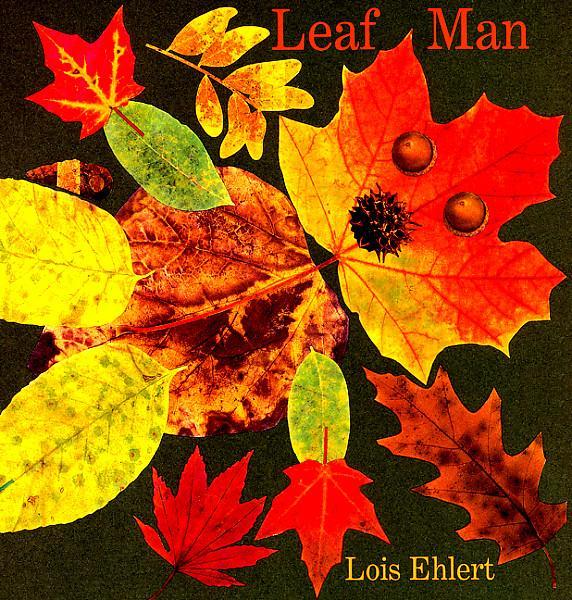 Fall has come, the wind is gusting, and Leaf Man is on the move. Is he drifting east, over the marsh and ducks and geese? Or is he heading west, above the orchards, prairie meadows, and spotted cows? No one's quite sure, but this much is certain: A Leaf Man's got to go where the wind blows. 
With illustrations made from actual fall leaves and die-cut pages on every spread that reveal gorgeous landscape vistas, here is a playful, whimsical, and evocative book that celebrates the natural world and the rich imaginative life of children. 
11. Pumpkin Jack by Will Hubbell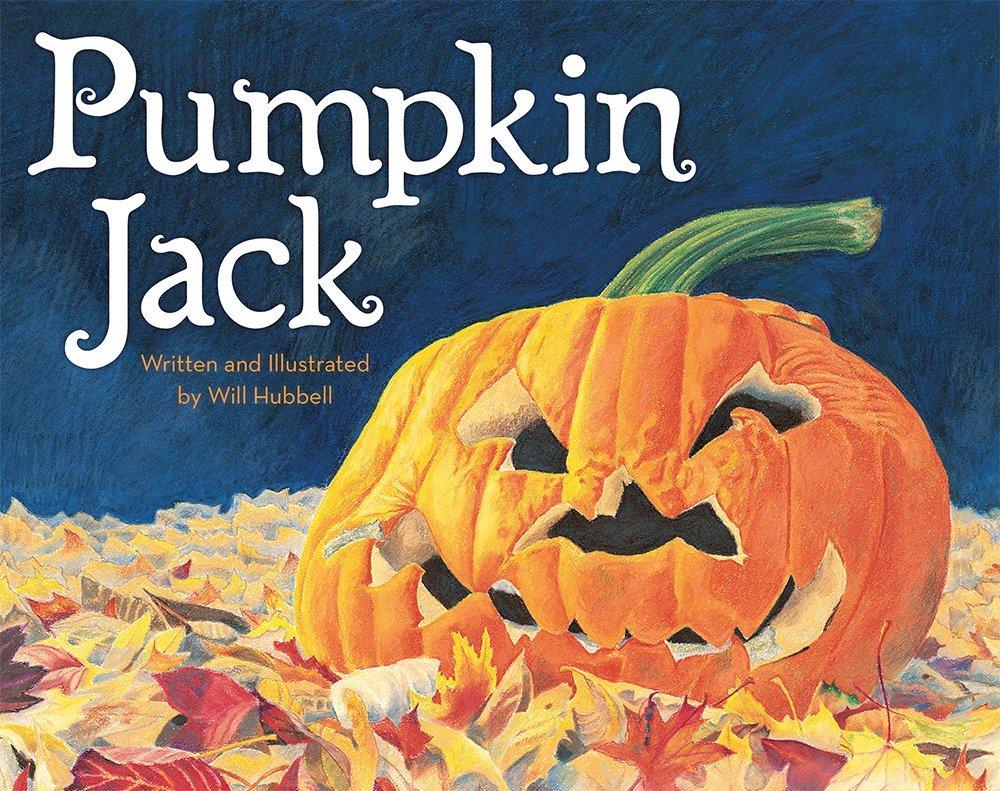 The first pumpkin Tim ever carved was fierce and funny, and he named it Jack. When Halloween was over and the pumpkin was beginning to rot, Tim set it out in the garden and throughout the weeks he watched it change.
12. Scarecrow by Cynthia Rylant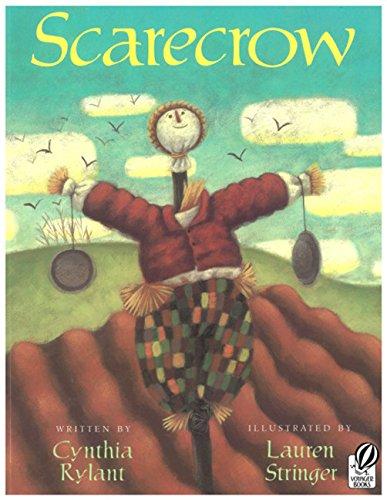 Scarecrows. They perch high above gardens and fields, with borrowed coats and button eyes and pie-pan hands that glint in the sun. What else is there to know about them? Perhaps more than we realize. Newbery Medalist Cynthia Rylant's rich and poignant story, powerfully illustrated by Lauren Stringer, will resonate deeply in the hearts of readers, who just might find themselves seeing the world in a whole new way.
13. Yellow Time by Lauren Stringer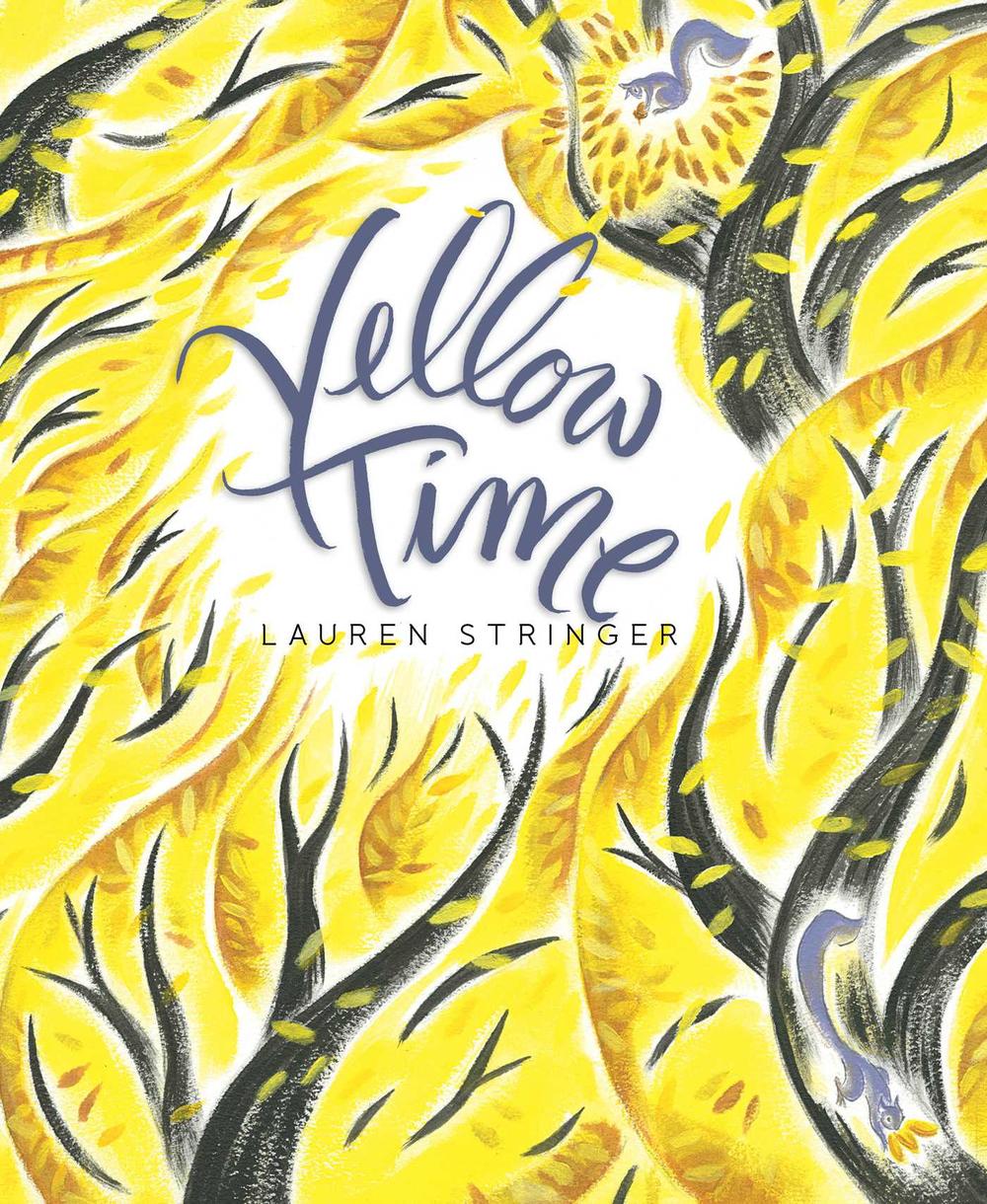 Children and animals alike excitedly anticipate yellow time, when the trees release their colorful leaves to blanket the earth, crows raise their voices joyfully from the bare branches, and squirrels busy themselves preparing their nests for winter. This lyrical celebration of the beauty and fun of autumn is sure to become a perennial fall favorite.
What's your favorite fall-themed picture book? Let us know in the comments below or on Twitter and Facebook! 
Secondary Content
Bottom Content