Section Branding
Header Content
New K-8 STEM Service Empowers Educators To Strengthen Students' Critical Thinking Skills And Inspire Life-Long Learning
Primary Content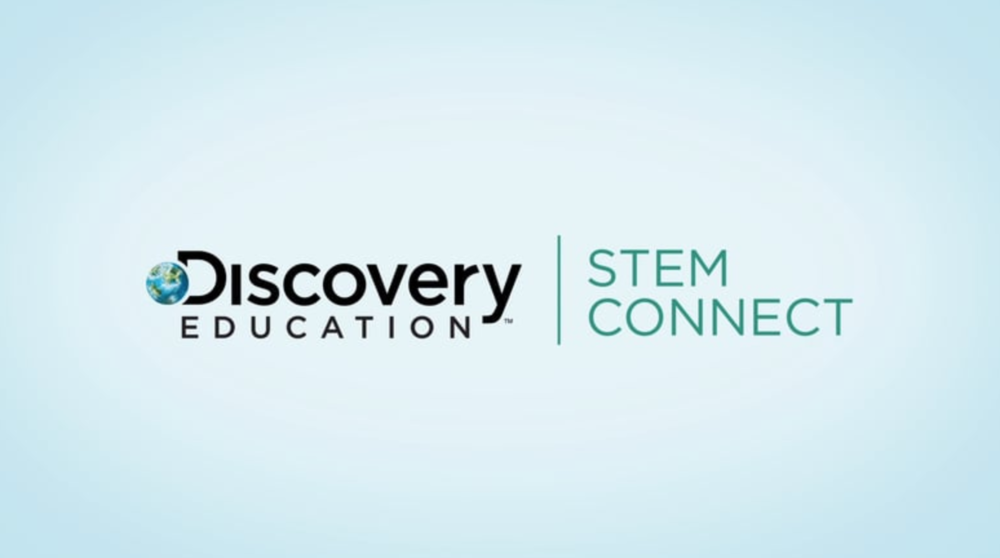 STEM Connect is a web-based supplemental K-8 resource that empowers educators to create engaging STEM lessons that strengthen students' critical thinking skills and inspires life-long learning.
Developed by Discovery Education's team of STEM experts with the input of educators and curriculum experts nationwide, STEM Connect is built on a 4Cs STEM skills framework that helps students develop the creative, critical thinking, communication, and collaboration skills needed for success beyond graduation. Featuring flexible, modular learning units, STEM Connect provides students an easy-to-follow educational experience through high-quality interdisciplinary resources that can be used in a wide variety of classrooms and across all subjects.
Among STEM Connect's key features are:
Real-World Challenges – Inspired by the National Academy of Engineering's Grand Challenges for Engineering and the United Nations Sustainable Development Goals, STEM Connect's Real World Challenges inspire younger students to pursue solutions to personal, local issues while middle school students explore possible solutions to more complex, global problems.
Career Connections – STEM Connect provides students with opportunities to learn about diverse STEM careers in context and connects the skills they are using in the classroom to real situations around the world.
Content Connection Activities – Ranging from math and literacy to the arts and health, the Content Connection activities ask students to apply appropriate grade-level skills in various disciplines.
Hands-On Activities – By blending dynamic digital content with engaging opportunities for students to build, design, make, and create, STEM Connect offers a variety of hands-on activities for all students.
Global STEM Solution Seekers – STEM Connect users are part of a global community working to solve important real-world challenges. In select units, students connect via GlobalLab, a global student laboratory, to share data and collaborate with others around the world.
STEM Connect's dynamic digital content also supports educators' efforts to meet existing literacy goals. Through informational text infused with fictional stories and characters, STEM Connect challenges students to solve relevant and engaging real-life problems as it deepens student engagement and builds depth of understanding.
"STEM Connect empowers my students to become 'solution seekers' engaged in solving important real- world challenges," said Frances Snyder, an Educator of the Gifted in Florida's School District of Manatee County. "This resource's relevance, as well as its ability to support every student as they develop the important skills they need to reach their fullest potential, make it the ideal interdisciplinary STEM resource for today's classrooms."
Educators using STEM Connect will also be supported by the Discovery Education Community as they transform students' learning experiences with dynamic digital media. A global community of education professionals, the Discovery Education Community connects members across school systems and around the world through social media, virtual conferences, and in-person events, fostering valuable networking, idea sharing and inspiration.
"Truly effective STEM instruction occurs when the educator can successfully connect the lesson both to the world outside the classroom and to the individual student's post-graduation aspirations," said Cindy Moss, Discovery Education Vice President of Global STEM Initiatives. "Discovery Education is proud to introduce STEM Connect to educators, as we believe it empowers school systems to create authentic digital learning environments students need to acquire the STEM skills and knowledge they need to thrive in the world of tomorrow."
For more information about Discovery Education's STEM Connect service, visit www.discoveryeducation.com.
Secondary Content
Bottom Content