Section Branding
Header Content
Sesame Workshop Launches Groundbreaking Initiative To Help Children Cope With Traumatic Experiences
Primary Content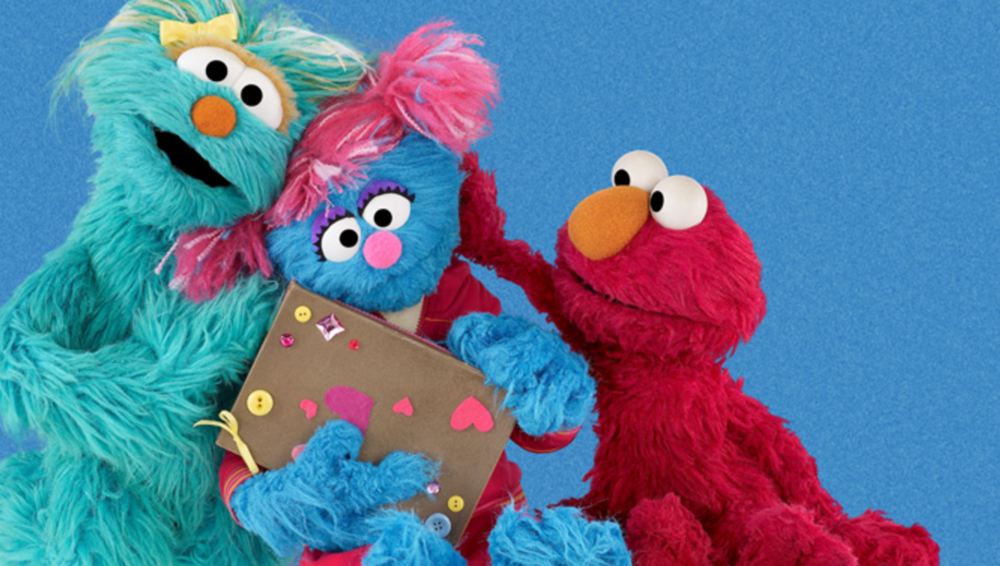 Sesame Workshop, the non-profit educational organization behind Sesame Street, announced its first-ever comprehensive initiative designed to help children cope with traumatic experiences. The initiative is a major new addition to Sesame Street in Communities, a program to help community service providers, parents, and caregivers give children, especially the most vulnerable, a strong and healthy start.
Funded by the Robert Wood Johnson Foundation (RWJF) with additional support from other philanthropic partners, the new traumatic experiences initiative is focused on mitigating the harmful effects of Adverse Childhood Experiences (ACEs) and unexpected stressful occurrences, like natural disasters, so they don't define a child's life trajectory. ACEs can include abuse and neglect, witnessing domestic violence, a parent's substance abuse or mental illness, divorce, or parental incarceration. Analysis of the 2016 National Survey of Children's Health, released last week, reveals that nearly half of American children under age 18 have had at least one out of nine types of ACEs. The analysis further reveals that more than 20 percent of American children have had at least two ACEs—children who have had multiple ACEs are at a significantly higher risk for issues affecting their development, learning and health, with cumulative impacts as they age into youth and adulthood.

Traumatic experiences and resulting toxic stress can disrupt a child's brain development and increase the risk of both short-term and long-term physical, social, and emotional issues. However, children are remarkably resilient, and the effects of traumatic experiences can be lessened if they receive comfort and support. Grounded in the latest research and created in consultation with childhood development experts, the initiative features proven strategies used by social workers, therapists, health care providers, and educators, which—combined with the consistent presence of caring adults—are proven to mitigate the impact of traumatic experiences on young children.
The initiative features new, bilingual content including videos, storybooks, and digital activities, all featuring the iconic Sesame Street Muppets, loved by children and trusted by parents and providers. These resources present universal coping strategies that help children feel safe and become more resilient in a range of situations, and give caring adults the tools they need to foster nurturing connections.
New content featuring Sesame Street Muppets modeling coping strategies includes:
In addition to content for children, the initiative includes professional development resources and adult-facing content, including a first-of-its-kind animation for providers to use with parents and caregivers to help them understand the impact of domestic violence from a child's perspective; simple strategies for parents and community providers that can be used easily and repeatedly; and professional development workshops and webinars for providers.
"Children need to know—especially during hard times—that they're not alone. Sesame Street has always been a source of comfort to children dealing with very difficult circumstances, and given how few resources there are for young children dealing with traumatic experiences, we knew we could help," said Sherrie Westin, Executive Vice President for Global Impact and Philanthropy at Sesame Workshop. "Considering the staggering number of children affected by traumatic experiences, including those recently impacted by recent natural disasters, these comprehensive resources are more important than ever."
"We know how damaging childhood trauma can be to a child's health and wellbeing. Sesame Street in Communities can be life-changing. It provides tools to help children cope with life's most difficult challenges, including trauma," said Richard Besser, M.D., president and CEO of RWJF. "We encourage parents and providers in every community to check out the website and make use of these terrific materials." 
Additional Sesame Street in Communities resources for children from birth to five years old—all freely available at www.sesamestreetincommunities.org in English and Spanish—include videos, storybooks, games, and professional development on topics like early learning basics such as building reading, writing, and counting skills; health and well-being, including healthy eating, oral health routines, and being active; and helping children and families cope with difficult topics like divorce and grief.
"Sesame is in a class of its own in terms of the trust and credibility it has with families," said Janine Hron, President, Crittenton Children's Center in Kansas City, MO. "At Crittenton, we know firsthand how difficult traumatic experiences can be for kids. Sesame Street's new initiative is a tremendous resource for the families in our community. In addition to helping them become more resilient during particularly challenging moments, the strategies also help with everyday situations that can help kids thrive and grow."
Sesame Workshop is currently implementing Sesame Street in Communities in three pilot communities—Kansas City, MO; Los Angeles, CA; and Guilford County, NC—by partnering with community providers and giving them the tools they need to support the families they serve. Over the next five years, Sesame Street in Communities aims to reach 4.5 million children under age 6 and their families; connect with more than 11,000 direct service providers; develop 200 national and local partnerships; and expand to at least 35 additional communities across the country.
Secondary Content
Bottom Content