Section Branding
Header Content
Live Exploration To Gray's Reef National Marine Sanctuary
Primary Content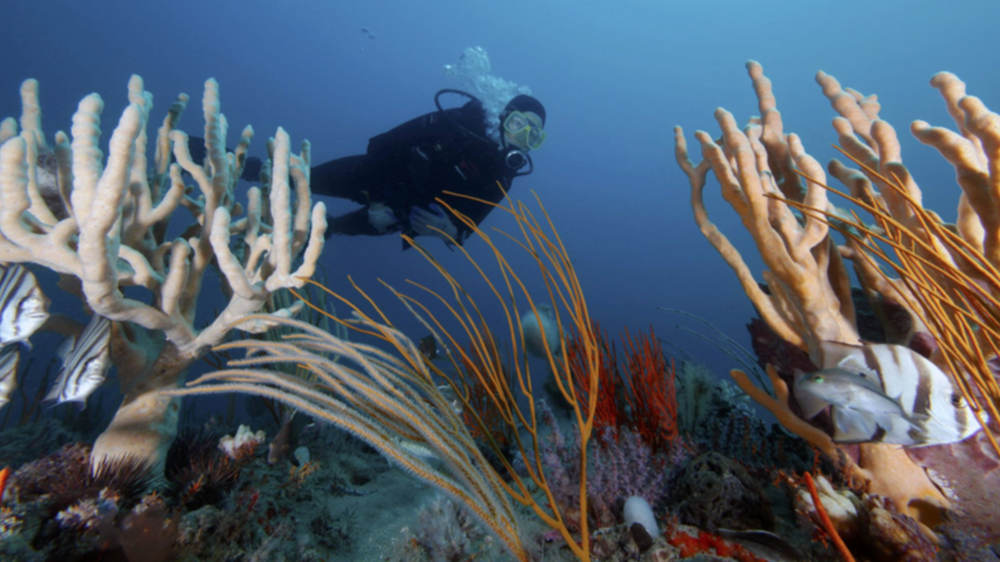 GPB Education is bringing the wonders of the ocean to Georgia classrooms with our live exploration of Gray's Reef National Marine Sanctuary! On May 10th at 10 am, we will be live streaming the event from the UGA Aquarium on Skidaway Island in Savannah, Georgia, where we will be visiting with marine experts who will be available to answer students' questions. Discover what qualifies Gray's Reef as a National Marine Sanctuary, how the seafloor serves as a habitat to a variety of species, and ways to help protect the reef. Teachers and students can use #GraysReefLive to join the conversation on Twitter and Facebook.
Register your class for Gray's Reef Live here.
Frequently Asked Questions
What is a live exploration?
A live exploration includes pieces of canned footage and live elements, including real-time interviews with experts and interactive features such as polling and submitting questions to our experts. This particular event will be streaming live on GPB's website on May 10th from 10-10:30 AM/EST. 
Are there additional resources available?
Yes! Working with Georgia science and STEM teachers, GPB has curated content that will be available on our website after the live event. These K-12 resources are aligned to both GPS and GSE standards. 
A grade-appropriate vocabulary list will be sent out to teachers who pre-register their classes for the event. 
Will the video be available after the live event?
Yes, teachers can access the archived video on our website after May 10, 2017. The supplemental resources will also stay available. 
My class wants to participate in this live exploration! What are the next steps?
Register your class for Gray's Reef Live here. You will receive a grade-appropriate vocabularly list prior to May 10th to preview with your students. If you're on Facebook, join our event page to get updates on the program.
We recommend showing students the Gray's Reef video below (also included on our website) to generate interest and develop a background understanding for this exploration. 
Want more updates on this and future live explorations? Follow us on Twitter and Facebook! 
Secondary Content
Bottom Content