Section Branding
Header Content
NEW Game: Georgia Race Through Time
Primary Content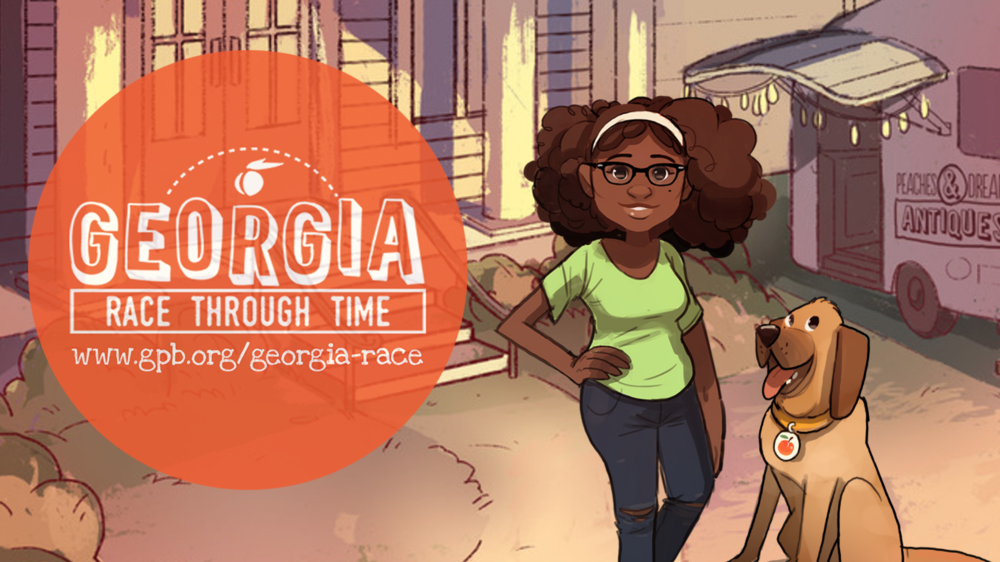 Georgia Public Broadcasting is bringing history to life with Georgia Race Through Time (GRTT), a new history adventure game produced in partnership with the award-winning media developers at FableVision Studios. 
Aligned to Georgia Standards of Excellence (GSE) for 8th grade social studies, Georgia Race Through Time's unique storyline features Savannah, a young antiques expert, and her trusted canine companion, Peaches. Together, they seek to find historical artifacts hidden in cities all over Georgia from Athens to Vidalia.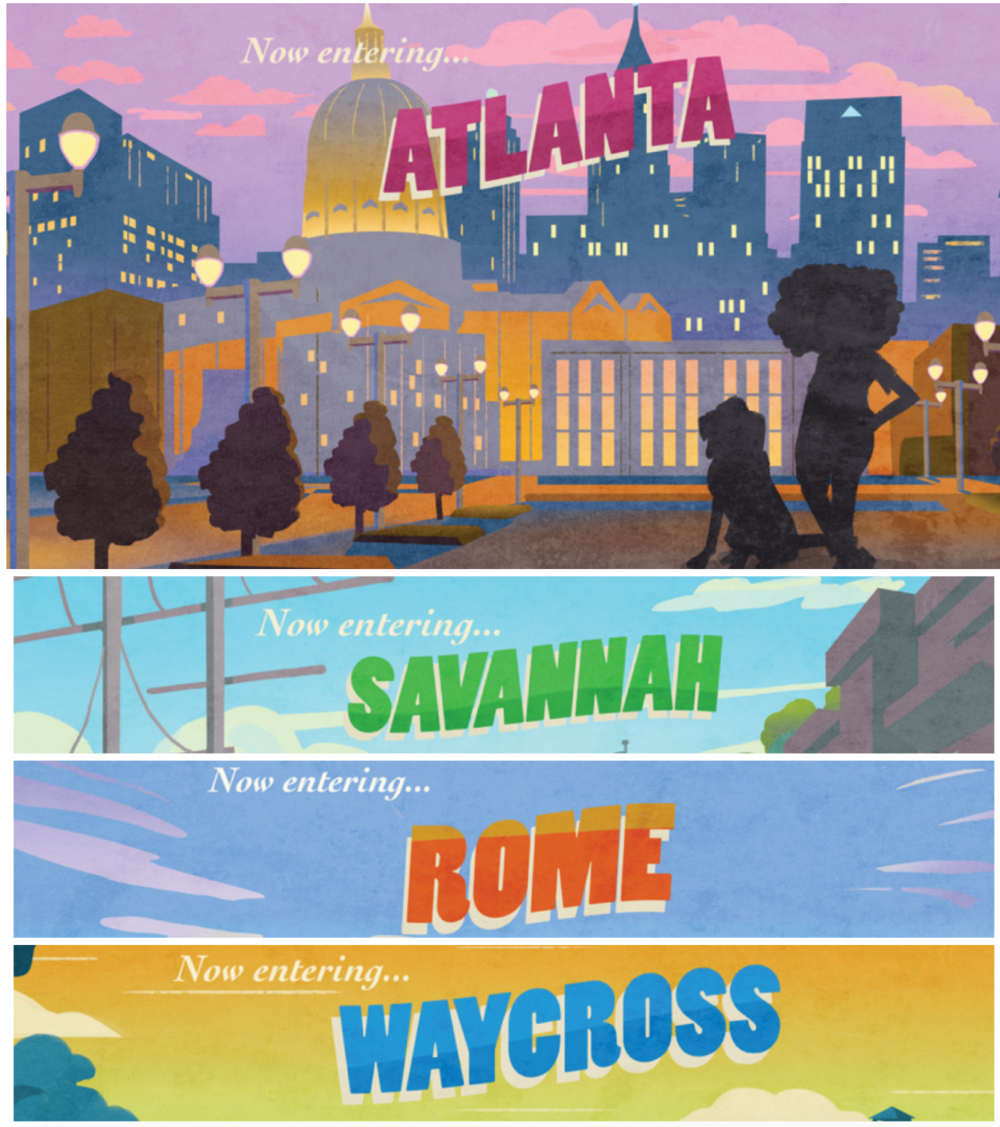 Georgia Race Through Time begins with Savannah and Peaches receiving a mysterious email inviting them to participate in a race to collect historical artifacts. Students help them compete by following along in the challenges and answering Georgia history questions. When all of the artifacts have been retrieved with the help of students completing the challenges successfully, Savannah and Peaches save the day and win fame and fortune.
"Education is the core of GPB's mission," said Teya Ryan, GPB President and CEO. "We're very excited to work with FableVision Studios in the creation of Georgia Race Through Time. As GPB has done with our Georgia Studies Digital Textbook and the free digital learning resources that we provide through our partnerships with PBS Learning Media and Discovery Education, we are engaging students in a very meaningful way with Georgia Race Through Time."
Georgia educators and students were included in the development process, creating an engaging, game-based learning experience. Georgia Race Through Time is designed to work across web and mobile platforms and is available online and via mobile devices. 
Join the Race!
Savannah and Peaches need your help! They have been invited to participate in a race to find historical artifacts across the great state of Georgia, from Dahlonega to St. Simons Island. If they beat the clock and some tough competition, Savannah and Peaches will win $100,000 and naming rights to a wing of the Cashworth Museum that will protect the artifacts for years to come. In order to win, they have to take on two fierce competitors: Elan Trusk, the tech gazillionaire with a fleet of drones, and Musty Bureaux, host of the celebrity antiques show, "Junk in the Trunk." Savannah has one advantage - a secret weapon. She can see back in time whenever she touches an object from the past.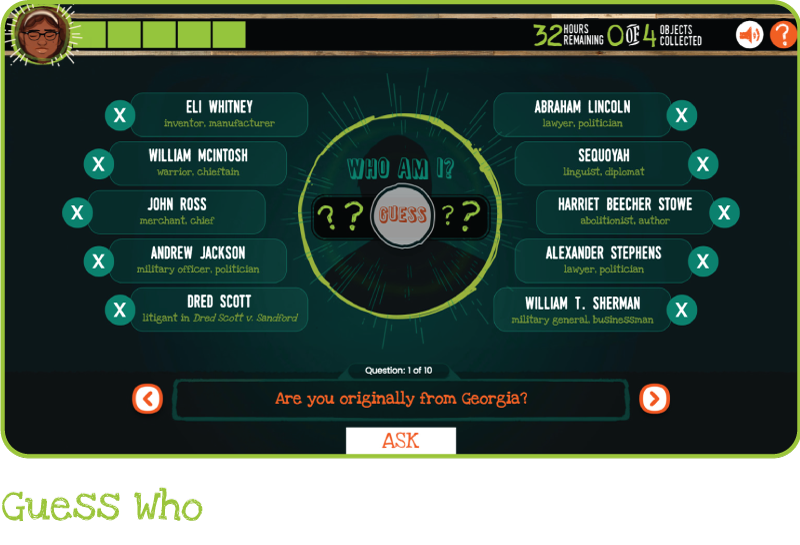 Let's Get Started!
The game is a supplemental resource within GPB's Georgia Studies Digital Collection, which also includes the Georgia Studies digital textbook and 30 virtual field trips. Click here for a comprehensive teacher guide that provides instructions on how to play, tips for implementing the game in the classroom, and associated Georgia standards and learning outcomes.
Are your students ready to test their Georgia studies knowledge? Choosing from several time periods and challenges, GRTT addresses notable Georgians, events, and state geography. Click here to begin the game. 
How are you using GRTT in your classroom? Join the conversation with #GeorgiaRace and follow us on Twitter and Facebook for other great classroom resources! 
About FableVision Studios
FableVision Studios creates award-winning games, animated films, museum kiosks, websites, and apps. Our media, storytelling, and technology solutions allows us to collaborate with publishers, broadcasters, museums, research groups, foundations, and educational institutions. FableVision is dedicated to helping all learners reach their full potential and to telling "stories that matter, stories that move." Visit www.fablevisionstudios.com to learn more about us.
Secondary Content
Bottom Content