Section Branding
Header Content
Are You A Digital Innovator?
Primary Content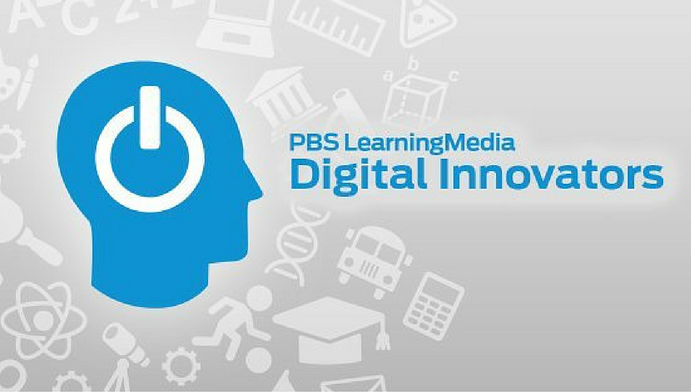 We are calling all exceptional Georgia educators who transform student learning through the use of technology and digital media. PBS is now accepting applications for the 2017 PBS Digital Innovators Program.
The call for entries officially opened on December 12 and will remain open through midnight, February 13, 2017. Educators are asked to submit a 60- to 180-second "mini-presentation" video to show how they are using resources from PBS LearningMedia and the WGBH Educational Foundation, along with digital technology and tools in their classroom to enhance their teaching and inspire a love of learning in their students. Entrants will also be asked to complete a profile and answer a short essay question. 
"Over the past five years, PBS Digital Innovators have served not only as role models for using digital content and instructional resources in the classroom, but also as true change makers in their classrooms and communities," says Lesli Rotenberg, SVP and General Manager, Children's Media and Education, PBS. "Education is at the core of PBS' mission, both at the national and local level. Through our partnership with PBS stations, based in every community, this unique program allows us to recognize these leaders whose transformative work is inspiring a generation of lifelong learners."
A panel of esteemed judges will seek to select one educator from each state throughout the U.S, its territories, and the District of Columbia as PBS Digital Innovators. The Digital Innovators will receive a three-day all-expense paid trip to San Antonio, Texas, June 24-26, to participate in the 2017 PBS Digital Innovators Summit and the International Society for Technology in Education (ISTE) conference. Attendance at these conferences will provide Digital Innovators the opportunity to meet with and listen to renowned speakers, experts, and educators, discuss strategies for delivering best practices in digital education that they can immediately apply to the classroom and across their schools, and network with educators from across the country.
All PBS Digital Innovators will receive ongoing professional development opportunities, including unique virtual trainings focused on digital best practices, access to exclusive resources from PBS LearningMedia Custom, invitations to special events, a free PBS TeacherLine professional development course, networking opportunities, a choice of a digital gift to use in their classroom, and more. PBS Digital Innovators will also gain continuing support from and opportunities to work with their local PBS member stations.
Here are some resources from past Georgia winners Kristen Brooks, Pasha Souvorin, and Shana White.
The 2017 PBS Digital Innovators will be announced on March 15, 2017. Visit www.pbslearningmedia.org for more information on PBS LearningMedia.  
About PBS LearningMedia
As America's largest classroom, PBS offers digital content and services for teachers of children from pre-K through 12th grade that help bring classroom lessons to life. PBS Learning Media, a partnership of PBS and WGBH Educational Foundation, is a free and paid media-on-demand service offering educators access to the best of public media and delivers research-based, classroom-ready digital learning experiences to engage students in exploring curriculum concepts that align with National and Common Core State Standards. Nationwide, more than 1.8 million teachers and users have registered acess to more than 120,000 digital resources available through PBS LearningMedia. More information is available at www.pbslearningmedia.org or by following PBS LearningMedia on Twitter and Facebook. 
Secondary Content
Bottom Content