Section Branding
Header Content
10 Data Tracking Apps You Can Use In Your Class Tomorrow
Primary Content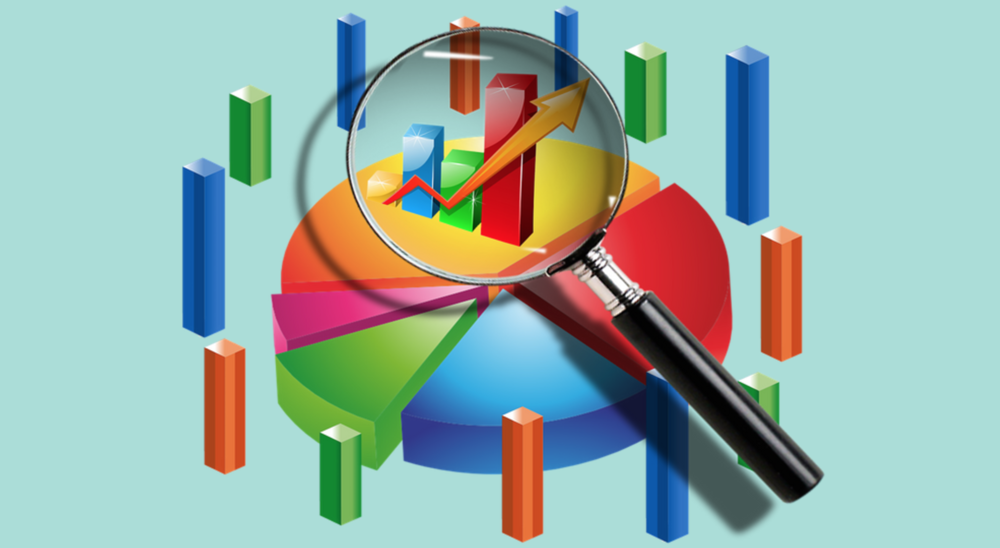 Teachers use data on a daily basis to inform instruction, measure student performance, and determine the next day's lesson. Check out our list of 10 apps that help educators work smarter not harder when it comes to tracking and analyzing data.
1. GoFormative
Completely free for students and teachers, GoFormative is an assessment tool that goes beyond multiple-choice responses (though that is an option). Students are able to respond to questions and assignments by typing, drawing, or submitting images to show their answers. The great thing about GoFormative is that it offers real-time intervention so teachers know exactly what their students need and can take immediate action. Assignments can be aligned to any standard for easy tracking of student progress.
MasteryConnect helps teachers identify student levels of understanding to target interventions and inform instruction. The Mastery Tracker disaggregates data by student performance and standard mastery, making formative assessments easy and efficient. Teachers can quickly score bubble sheets using any webcam, upload their own rubrics for easy scoring, and determine mastery standards for any performance-based assessment, so any teacher of any subject can use this tool! My favorite part of MasterConnect is the common assessment sharing and teacher comparison analysis—perfect when comparing data during PLC meetings. This app has free and paid versions available.
3. Plickers
Plickers, short for "paper clickers," is a great free formative assessment tool for classrooms that are not one-to-one or when teachers want to avoid pesky log-ins. Using paper responses, plickers provides quick checks for understanding to determine whether students are grasping big concepts and mastering key skills. Teachers can import student names into classes, quickly scan the room for responses, and voila! Plickers provides an instant graph view of answers and allows teachers to view individual student and question reports. 
Offering over 200,000 free digital resources for all subjects and grades, this website is an educator's treasure trove. But PBS LearningMedia also provides free tools, allowing teachers to create their own lessons, storyboards, puzzles, and quizzes. All resources created under the tool page can be assigned to students via web link, email, or Google Classroom. The quiz maker tool offers the ability to pose constructed responses, true or false, or multiple choice questions. To get started and learn the basics of PBS LearningMedia, check out our self-paced webinar below. 
5. Quizalize
Similar to Kahoot, Quizalize—a gamified learning approach—is user-friendly and allows teachers to easily identify students who need help and with what they need help. Teachers can see live data as students play, allowing them to intervene immediately when there's a struggling student. Additonally, Quizalize delivers in-depth results for students, including strengths and weaknesses by standard. Unlike Kahoot, however, students can compete as part of a team, engaging students of all abilities together. Options also include delivering quizzes to the whole class or specific students in order to differentiate their learning. Quizalize offers a basic package for free, or you can upgrade starting at $5.75 to track progress of individual students and your class as a whole to see clear improvement over time.
6. Quizizz
Quizizz is a "work smarter not harder" tool that keeps students engaged using avatars, leaderboards, themes, music, and memes. Teachers can choose to make their own quiz, which can include text and pictures, or use one of the thousands of premade quizzes available on Quizizz. And while your class is having a blast competing against each other, you're provided with live detailed class and student-level data for immediate intervention. Quizizz can be assigned in class or for homework with a code to access the game, so no more forgetting login credentials! The best thing about Quizizz? It's 100% FREE!
A completely free resource, ForAllRubrics gives teachers a paperless one-stop-shop for grading rubrics. ForAllRubrics offers three different scoring types: badges (great for elementary students), checklists, and rubrics. Simply create your class list with student names, select a rubric by either uploading your own or creating one within the platform using premade layouts, and start grading! In addition to the language of the rubric, teachers can also add comments for more specific feedback. The best part of ForAllRubrics is it offers a number of ways to look at data, including class reports, weekly progress reports, pre/post reports, student items analysis, and more. Results can be emailed, downloaded to Excel, or converted to a PDF. For the administrators out there, this is also a great tool for observations. 
8. Socrative
This free tool was one of my favorites when I was in the classroom. The three different assessment options within Socrative—space race, quiz, and exit ticket—are easy to use and provide excellent feedback for instruction and student comprehension. With space race, encourage friendly competition among students with an intergalactic quiz bowl. Teachers can turn any assessment into a crowd-pleasing activity as individuals or groups race across the screen with correct answers. The quiz option provides live results and thorough data (which is automatically saved to your account) that can be emailed, exported, or downloaded. One of my favorite features in Socrative quiz is that you can provide an explanation for a correct answer if the student gets it wrong. This was especially helpful for assessment reviews and practice. Another great feature of Socrative? Teachers can share assessments with others, allowing seamless data comparisons during meetings. 
9. The Answer Pad
The Answer Pad, a free app with optional premium features, offers an assessment platform for students and immediate response feedback for teachers. With options like aligning questions to standards, a space for instructions, formula charts, and proficiency level settings, teachers can easily create detailed assessments. The Answer Pad also allows teachers to view live student results and the option to share responses with the rest of the class—a great way to show off the correct answers of shy or self-conscious students. The best thing about The Answer Pad is that teachers can break down data in a number of ways, including individual student, standards/skills, and group results.
10. Nearpod
With Nearpod, teachers can create their own or enjoy free premade interactive lessons for all K-12 subjects and grades. Nearpod does away with the mundaneness of traditional PowerPoints, allowing each student to go at his own pace or follow along with a synchronized teacher presentation on his own device. As an educator, I loved using Nearpod in my 1:1 classroom because students didn't have to worry about not being able to see the board or asking me to go back to a previous slide. Teachers have several options within the Nearpod platform, including slides, virtual field trips, quizzes, polls, short answer or drawn responses, and so much more. Teachers receive real-time feedback and post-session reports on student comprehension. Nearpod is perfect for any lesson: introductory, enrichment, and remediation.
For more information on data collection apps and other edtech tools, follow us on Twitter and Facebook.
Don't see your favorite digital data collection tool? Tell us about it in the comment section!
Secondary Content
Bottom Content