Section Branding
Header Content
Not Just For Dentists: Oral History In The Classroom
Primary Content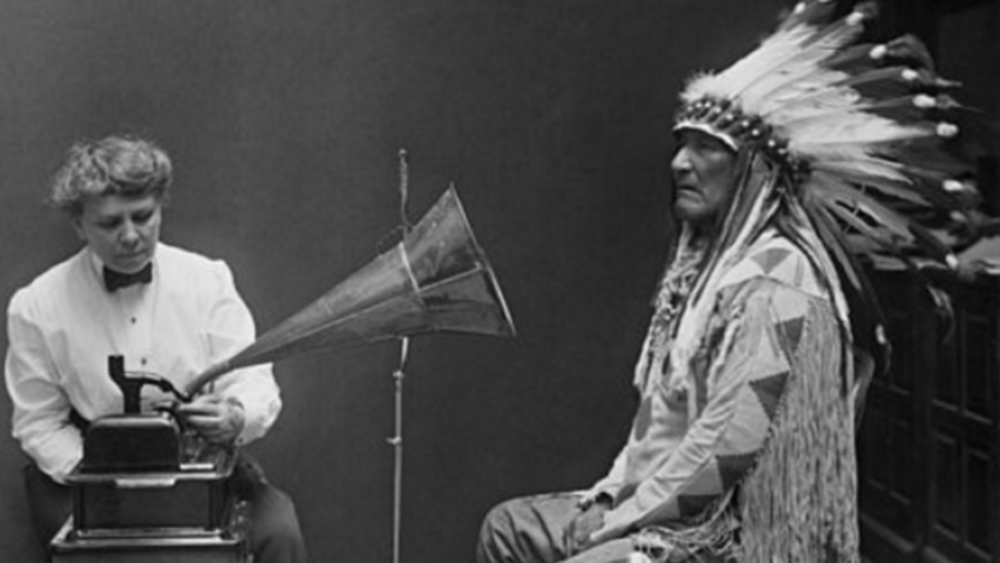 In the 1984 laugh-out-loud comedy Ghostbusters, Dr. Egon Spengler, played by the film's writer--the late Harold Ramis--is discussing his interests with the new secretary, Janine. She marvels at his abilities to fix the company computer and says, "I bet you like to read a lot too." Dr. Spengler replies, "Print is dead." Although a little premature, the point is well taken today in the digital age of screens, virtual reality and Siri. But entertain the notion that in the brief history of civilization, transmission of knowledge by print is rather a new phenomenon. Yes, Gutenburg popularized print in the 1400s, but printing technologies predate him by centuries (if not millennia) in China. And before printing there were characters and text, believed to date back thousands of years before the common era (BCE). Before writing? There was language, of course. For much of human history one of the most common forms of cultural and historical transmission was the oral tradition.
I know what you're thinking. We've all heard about oral history and experienced listening to a story Granddad told about his life in the Great Depression or during "the war" that seems to go on forever. "Right, Granddad," you say. "Uh huh. Uphill. Both ways. Got it." But projects for the classroom are much more modern now, as Cleveland High School and HistoryLink demonstrate. Today, there are oral history projects in almost every state, and most counties promote them too. Storycorps is a project to collect interviews across America. Their app allows participants to record interviews and offers recommendation for getting better information. A trove of them are archived at the LOC eternally. Locally, National Public Radio (NPR) and WABE recently reported about the success of Foxfire Magazine's efforts to record the history of North Georgia, allowing high school students to connect with the roots of their community. Here are some tips for brining oral history into the classroom:
Let's get listening! And if you've already brought the oral tradition into your classroom, please let us know in the comments section.
Secondary Content
Bottom Content