Section Branding
Header Content
PBS Arts Fall Festival Kicks Off With Hamilton's America
Primary Content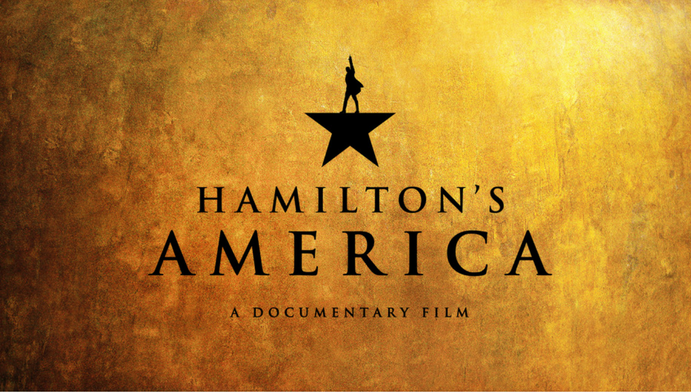 Hamilton's America, the documentary film that brings history to vivid life through the lens of Lin-Manuel Miranda's pop culture Broadway phenomenon Hamilton – winner of 11 Tony Awards® and the Pulitzer Prize – explodes onto THIRTEEN's Great Performances, Monday, October 24 at 8 pm and 9:30 pm on GPB as the season premiere of the PBS Arts Fall Festival. 
Alexander Hamilton, the solemn face on the $10 bill, is most remembered for his dramatic death, which saw Hamilton killed in a duel by Vice President Aaron Burr. But the full story of this political genius – a poor immigrant who built himself up from nothing to become one of the nation's most vital architects – has largely been forgotten by history…until now. Hear from experts, politicians, and prominent personalities including President Barack Obama, President George W. Bush, Speaker of the House Paul Ryan, Senator Elizabeth Warren, and Jimmy Fallon as Alexander Hamilton's life and contributions to the foundation of the United States of America are reexamined. 
Hamilton's America shows just how timeless the hot-button issues of today's America are: immigration, states' rights, debt, income inequality, and race relations. These were the same fights that defined Hamilton's time, and they are the driving force of Miranda's historic work.  The film endeavors to brush the dust off American history, much as the musical does, and provide an exciting new way for us to view our national heritage and current political landscape.
A unique window into the artistry and research involved in making the show, viewers will witness Miranda at the White House in 2009 performing an early version of what would become "Alexander Hamilton," the first number in the musical and they will also be given an inside view of Miranda as he composes songs in Aaron Burr's Manhattan bedroom. They will travel to Virginia with Christopher Jackson –who was Tony®-nominated for his portrayal of George Washington in the musical –as he reveals his personal struggle preparing for the role, while grappling with our Founders' legacy of slavery. Back in New York, Miranda, who originated the Tony®-nominated role of Hamilton in the musical and Leslie Odom, Jr. – who won a Tony Award® for his portrayal of Aaron Burr – visit the Museum of American Finance to get a deeper understanding of the historical figures they are depicting on stage, including a memorable moment from this research trip, when the two actors brandish authentic 19th-century dueling pistols.
GPB and The Woodruff Arts Center cordially invite you to a special free screening of Hamilton's America, Friday, October 21 from 8-9:30 pm. Seating is limited for this event and your reservation is kindly requested. 
Classroom Resources
Teachers can explore Alexander Hamilton's achievements and contributions to America's foundation using the following resources. GPB is proud to provide free resources to Georgia educators and students through our partnerships with PBS LearningMedia and Discovery Education.
Discovering Alexander Hamilton
Grades: 4-6
What earned Alexander Hamilton a spot on the $10 bill? Introduce Hamilton's contributions to the foundation of the United States and his role as America's first Secretary of Treasury in this lesson.
Hamilton v. Jefferson
Grades: 6-12
Through song and dance, teachers and students learn about the differing political ideologies of Alexander Hamilton and Thomas Jefferson in these resources provided by Discovery Education. 
Hamilton the Musical Discussion
Grades: 7-12
Extra! Extra! Think all about it! In this PBS activity, discuss with your class about the tellers of history and the mediums utilized in the learning about the past. 
About Alexander Hamilton
Alexander Hamilton, one of America's Founding Fathers and the face of the $10 bill, served as the first US Secretary of Treasury. Before serving in this prominent role, Hamilton overcame many obstacles including parental abandonment and immigrating to America alone at age 15. Following the Revolution, Hamilton accepted a position on Washington's staff after demonstrating strong leadership abilities and worked to stabilize the economy for the delicate new country. He served as a driving force in the ratification of the US Constitution, citing the need for a stronger central government in his essays published in "The Federalist Papers." In 1789, George Washington selected Hamilton as the nation's first Treasury secretary and later appointed him as acting Commander of the US Army in 1798 when the country was on the brink of war with France. 
In 1800, Hamilton led a failed campaign for presidency and later ran for governor of New York in 1804. It was during this election that Hamilton challenged long-time political enemy and opponent, Aaron Burr, to a duel. While both men fired their pistols, only Hamilton was hit; he died of his wounds the next day. 
Hamilton's America was directed by Alex Horwitz and produced by Nicole Pusateri, with Executive Producers Jon Kamen, Justin Wilkes, and Dave Sirulnick for RadicalMedia. Jeffrey Seller and Lin-Manuel Miranda also served as executive producers. For Great Performances, Bill O'Donnell is series producer; David Horn is executive producer. Visit Great Performances Online for additional information about this and other programs.
Secondary Content
Bottom Content