Section Branding
Header Content
Top 10 EdTech Tips: STEM Premier
Primary Content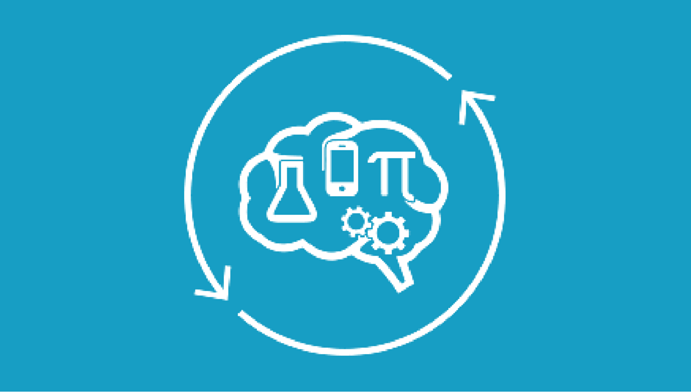 Today's world is more competitive than ever. As a result, it is vital for students to showcase their talents, skills, and hobbies in a way that makes them stand out to prospective colleges and employers. A tool that can assist with this goal is STEM Premier. STEM Premier is an online platform that helps connect students to colleges and potential employers. Membership is completely free, but upgrades are available for annual fees. Here are ten ways STEM Premier can help your pupils shine.
1. Profiles
Students build online profiles that showcase their academic achievements, skills, internships, hobbies, and more. Profiles can also translate into portfolios, making it easier to create projects based on accomplishments, career interests, and goals.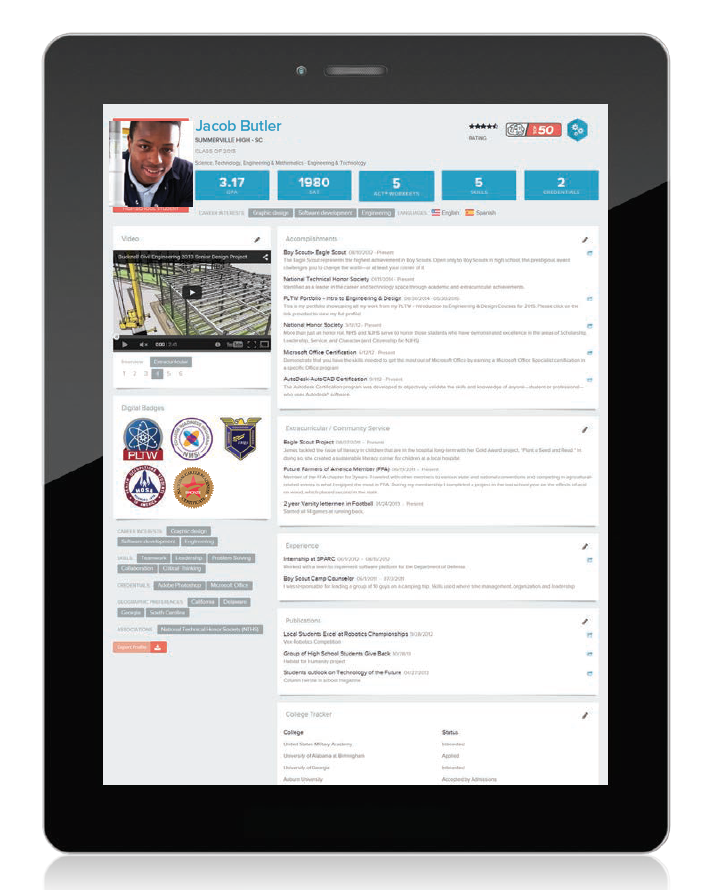 2. Videos, Links, and Uploads
The age of video has provided new and inventive ways to promote talents and personalities. Thirteen videos can be added to each profile, which gives students plenty of room to display presentations, speeches, experiments, philanthropic activities, and unique personal stories. They can also add links to outside sources including internships and published material and upload documents such as transcripts.
3. Digital Badges
Similar to acquiring a certificate of expertise in a particular area of study, students can earn what is known as digital badges that represent accomplished skills, possessed qualities, or particular interests. Member organizations can create these badges and the requirements to achieve them. Once students have performed all necessary duties, they can display the badge on their profiles.
4. Student Dashboards
The dashboard is a compilation of the data provided in profiles. This data is used to offer guidance, comparative data, and suggestions based on test scores and areas of interest. They can also conduct searches for schools, companies, and scholarships on the page.
5. Organizations Search for Students
Member organizations of STEM Premier search the thousands of profiles looking for the best fit for their school or employment opportunity. The fact that the student's profile does not just highlight grade point averages and academic test scores, but actual work experience, personal videos, and activities, makes students even more marketable.
6. Mentors and Guidance
Guidance is needed to ensure that students reach the goals they have set for themselves. As a result, students can invite individuals, such as parents, teachers, or counselors, to view their profiles and offer advice on how to improve them.
7. Direct Connectivity
Companies and schools can contact users and their parents through the program's messaging system. Not only does this offer a direct line of communication, it also helps colleges and employers recruit students earlier.
8. School Usage and Student Tracking
With STEM Premier, school districts and secondary schools can view their school's population. They also receive their own dashboards and can continue tracking students after they have graduated and entered the workforce.

9. Send Resumes
One convenient capability of the online profile is that it can be exported as a resume in PDF format. There is also a tracking feature that can record with whom a profile link is shared.
10. Scholarships
Access to over 20 billion dollars in scholarships and financial aid is available because of the company's partnership with Red Kite. Students can use their profiles to apply, and the program actually matches them with appropriate scholarship opportunities.
If you and your students are currently using the program, feel free to share your user experience in the comments section!
Secondary Content
Bottom Content