Section Branding
Header Content
Top 5 EdTech Tips: Classkick
Primary Content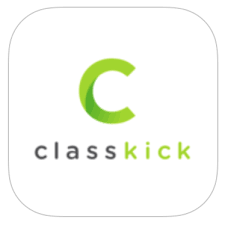 Classkick is an app that saves time and assists multiple students simultaneously. The free app is available on iPad and includes mentors, videos, and how-to-guides. Here are five facts about Classkick to get started.
1. Simultaneous Student Monitoring
View all student work in real-time and monitor individual student progress concurrently. This feature helps identify specific concepts students are having trouble grasping. If more than one person is struggling in the same area, have a quick intercession and work through the issue together.  
2. Instant Feedback
Without leaving their desks, students can request guidance with the "raise hand" option on the program and receive instant feedback from you or their peers. Providing quick feedback using Classkick allows you to assist more individuals in a shorter amount of time.
WYSIWYG: EMBEDDED IMAGE
3. Paperless Activities and Assignments
Making copies can be a tedious and time-consuming task. Create and assign activities that include videos, audio, and websites via your iPad with Classkick. Upload documents that are already being used in class and make them more interactive.
4. Classkick Martketplace
Search pre-made math, science, social studies, language arts, and foreign language assignments in Classkick Marketplace. Find an activity, copy it, and personalize the presentation to fit your classroom's needs. Also, share documents you have made with others in the Classkick community.
5. Classkick Viewer
Currently, the program is only available on iPad. However, teachers, students, and parents can review work completed on its platform via cell phones or computers using Classkick Viewer. Not only does it keep parents abreast of what their children are working on during the day, it is convenient when using a device other than an iPad.  
How do you use Classkick? Let us know by leaving a comment below.
Secondary Content
Bottom Content