WATCH LIVE | GHSA Flag Football Division 1 Championship: Southeast Bulloch vs. North Oconee, At 2 P.M.
Section Branding
Header Content
EdTech Tips: 10 Classroom Apps For Teachers and Students
Primary Content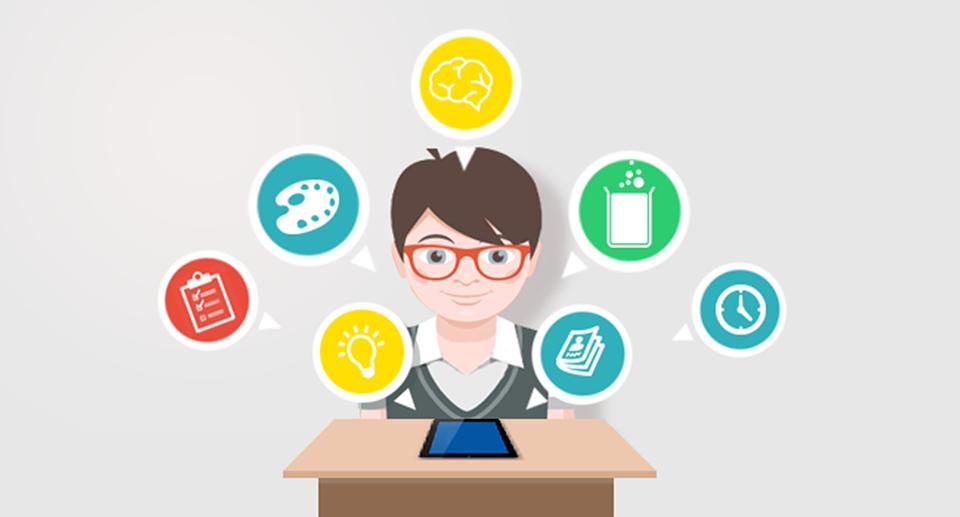 Students of the 21st century require more than a textbook and a piece of paper. They need hands-on, meaningful instruction that challenges them to think critically. Incorporating digital resources is one way teachers are meeting these students. As a teacher, it is hard to find the time to dig through all of the technology to find out what will work for you and your class, so here are 10 apps you can incorporate into your classroom instruction that will actively engage your students:
1. Peardeck
Use Peardeck to plan and build an interactive presentation directly from your Google Drive. Students join the the live session on their device via a code and participate to create a fun and engaging learning environment.
com/webstore/detail/opposing-viewpoints-in-co/ebipejegdmbclnhaoeflnniilcdbkpai">Opposing Viewpoints in Context
Gale's Opposing Viewpoints in Context is an online resource tool that helps students recognize pro/con perspectives about articles related to science, social studies, current events, and language arts curriculums. Each side of an issue is presented to help students develop information literacy, critical thinking skills, and the confidence to draw their own valid conclusions.
3. ChemReference: Periodic Table
This app is a must-have chemistry reference tool! ChemReference is a periodic table of the elements with sharp graphics and a simple layout.
Chrome Remote Desktop allows users to remotely access another computer through Chrome browser or a Chromebook. This flexible accessibility is beneficial for students who need to work collaboratively from opposite ends of the classroom or even for connecting with another student in a classroom around the world. Computers can be made available on a short-term or long-term basis, and all of the connections are fully secured.
5. Class Charts
Class Charts helps organize students into appropriate learning groups and minimizes school behavior issues. The seating plans you create in Class Charts are also a behavior management tool, which you can use collaboratively with colleagues in your department or school to track and analyze student behavior over time. Schools can track behavior issues and have the option of sharing data with families.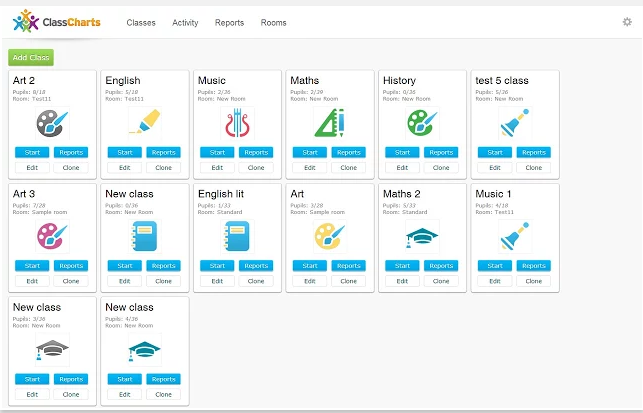 Students can create mind maps with Connected Mind that include images and shapes as well as an array of colors and fonts to help organize thoughts. There is no limit to the number of maps students (or you!) can create and store in the free cloud. There is no need to create an account; sign in with your Google or Gmail credentials and your maps can be stored in the cloud on a Google database. Once stored in the cloud, mind maps are accessible from any computer that has Google Chrome installed. 
Teach for Google offers a fast-growing library of short, engaging courses with strategy overviews, how-to videos, templates, checklists and more. Teachers can complete a whole course and earn a certificate to prove it. Or just pop in to grab a helpful resource and go.
This app lets students explore the solar system in 3D. They can learn how each planet moves, at which speed it moves, its distance from sun and other planets, and what its orbit is.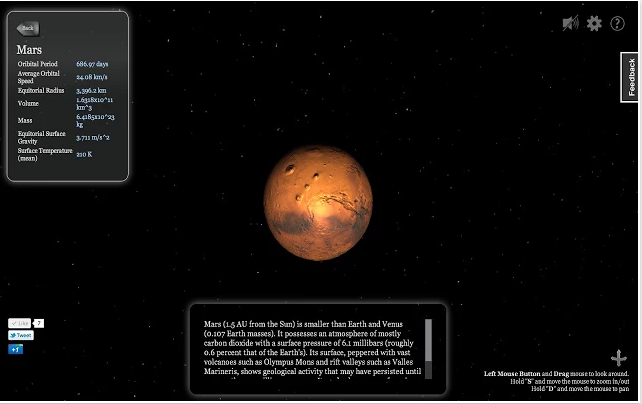 WeVideo makes video editing easy for everyone and accessible from anywhere. Connect to Google Drive to easily use photos, videos, music, and graphics files already uploaded and then drag and drop media files in any order to assemble your story. From there, add text, effects, music, transitions, and animation to videos, photos, text, and annotations. WeVideo also allows students to record voice-overs and video directly from the app.
10. Storybird
Use the Storybird app as a digital story-building tool that has easy-to-use tools for writing, reading, and storytelling in educational settings. Once students create these digital books and poems, Storybird has options for digital and print purchasing as well as an optional fundraiser mode to involve families and raise money for your school. Storybird protects student privacy and limits social interactions to those within the classroom.                    
Teaching in the 21st century means changing the way that we present information to our students. These apps may make incorporating digital strategies a little bit easier. Please share what apps you are using in your classroom!
Secondary Content
Bottom Content