Section Branding
Header Content
Top 10 EdTech Tips: Connecting With Periscope
Primary Content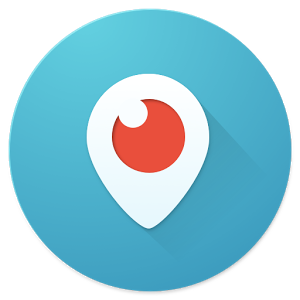 Instant connection. That is what Periscope offers teachers and students through this free app that is available on both Android and iOS. It is a way of using your smartphone to broadcast live video anywhere and sharing it with the world through Twitter. When your broadcast is over, you can make it available for replay so viewers can watch later. While viewers are replaying your broadcast, they can leave comments and show their likes through the use of hearts. Replays currently last 24 hours, and you can delete your replay at any time. If you want to broadcast to specific people like your students, press the lock icon before going live and choose who you want to invite to your broadcast. This keeps the general public from watching your broadcast, which makes monitoring the comments easier as well. This type of application is useful to an educator who is looking to connect digitally with his or her classroom. The possibilities for utilizing this resource are endless, but some ideas may include the following:
1. Streaming live from the classroom
School systems and teachers can help aid in professional development by using Periscope to stream live what is happening in their classroom. Teachers can see how their peers introduce a concept or implement a strategy by tuning into their broadcast.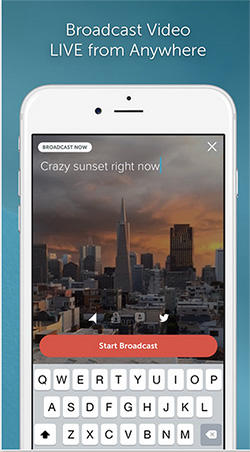 2. Visiting classrooms virtually
Since both formative and summative observations as well as focus walks in classrooms have become an educational norm, Periscope provides an easy way to observe lessons and teacher interaction without interrupting the normal flow of the class environment.
3. Generating engagement
Students will be engaged while using Periscope because those watching the Periscope broadcast can interact with the broadcaster by tapping a heart to like it, adding comments/responses to the video, or generating dialogue if the broadcaster responds out loud to comments left, which also gives immediate feedback.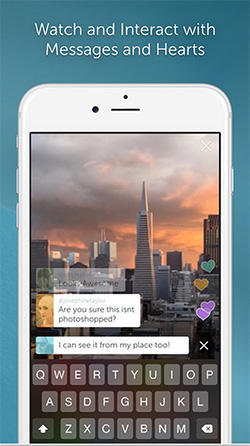 4. Taking virtual field trips
When it's not possible to see a place that you are studying, bring it into your classroom with Periscope! Since you are the teacher and you are also the broadcaster, you can tailor the field trip to address the content that you need while exposing your students to a place bigger than what they can imagine.
5. Recording live performances
Part of common core focuses on using creativity to demonstrate mastery of the standards. Students are often asked to produce and present information to their peers. Teachers can use Periscope to record students' performances and save them to the camera roll to use for a summative assessment.
6. Assisting with homework
Students often struggle with homework when they leave the school building. Teachers can use Periscope to create short homework tutorial videos that students can access in the evening to assist them while they work.
7. Reaching absent students
When students are absent, they not only miss the instruction but also the explanation of the assignment. Teachers could use Periscope to connect with these students to provide both explanation and exemplars to help them better understand the expectations.
8. Opening lines of communication
By inviting parents to watch what is happening in the classroom, teachers are reaching out to one of the vital stakeholders in a student's education: the parents. It also allows parents to have a better understanding of what is being taught in their children's classes, which is helpful since many parents do not understand the new ways teachers are required to address the standards.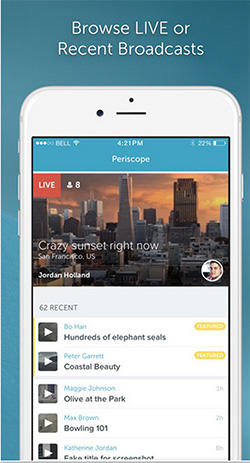 9. Connecting with other students on a global level
Teachers can use Periscope to make connections with other classrooms not just across the country but around the world. This global access will help students understand what education looks like in other parts of the world as well as giving them the opportunity to meet other students who are their age.
10. Soliciting input or feedback
Teachers can use Periscope to show students choices and ask students to vote for which choice they like better. Students can use either the hearts as a "like" feature or they can offer comments to justify their selection.
The possibilities are endless with an EdTech tool like Periscope. Tell us how you are using Periscope in your classroom!
Secondary Content
Bottom Content