Section Branding
Header Content
Getting Back to School in the Best Frame of Mind!
Primary Content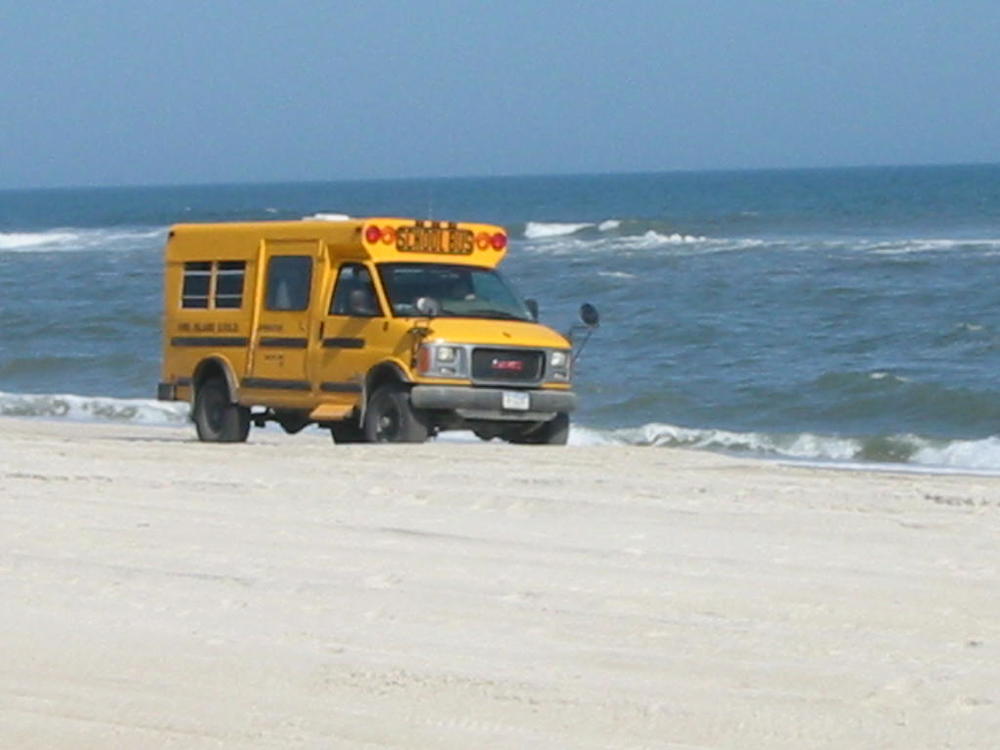 June is a memory, and July is quickly fading away. With the start of August, one thing is on everyone's mind: BACK TO SCHOOL! Starting back to school means different things to different people. Parents are looking forward to the structure that comes with their children's school days. Children are alternately distraught at the thought of getting up so early and excited to get back to the busiest social setting they have: school.  For teachers, going back to school is often an exciting, but stressful time of year. It often consumes our lives for what is supposed to be a couple of weeks of pre-planning and early school days, but often turns into nine months of seating charts, lesson plans, early mornings, late afternoons, grading papers and providing feedback. In order to make this school year a success, it is necessary to start with the right mindset so that you begin the year fresh and at your ready best. To do that, try to keep the following tips in mind:
It doesn't have to be perfect.
All teachers want their classrooms and lesson plans to be perfect at the very beginning of the school year because, by nature, we strive to be the best. Just be sure to keep a healthy perspective on what is really the most important thing to making your school year (and your students' year) great. You may not have time to have every single detail exactly like you want it, and that is okay; there will be time (and room!) for improvements later.
You're only in competition with yourself.
It is easy to get caught up in comparing your work to that of others in a school setting because there are often several other people who are doing your same job. Remember that it is unrealistic to compare yourself with others because classroom dynamics and teacher presentation styles are never the same in any situation regardless of efforts to make it equal. You can only control what happens in YOUR classroom with YOUR students. If you give them your best, then you have done everything that you can do for them.
Be comfortable with failure.
As teachers, we ask (and, let's be honest, sometimes beg) our students to try something new; we encourage them not to be afraid of getting it wrong, but just to take a chance because they may surprise themselves. However, sometimes, as teachers, we refuse to do the same because we don't want to risk failure. We worry that our students won't understand or the technology won't work or the classroom might become noisy and chaotic when the reality is we don't know if we don't try. We are teaching a different dynamic of students, and we must change how we teach in order to ensure they are ready for an ever-changing world.  To accomplish this, we must take risks and do things that we have never done before so that we can teach in a way that we have never taught before to reach a generation of students that the world has never seen before.
Surround yourself with positive people.
If you have ever been surrounded by a group of people who can and will find something to complain about, you know how easy it is to get sucked into participating. The reality is these people exist everywhere you go, but the good news is that you don't have to be one of them. If you have worked in your school any length of time, you will know who these people are already. For your peace of mind, try to avoid situations that can turn into a gripe fest as much as possible. Surround yourself with people who are uplifting because you will find that they will genuinely make you feel better.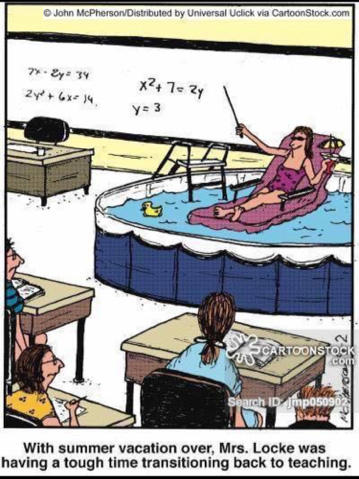 Have a healthy life-work balance.
The beginning of the school year is always a time of long work hours for teachers; there is just a limited amount of time to get everything done before the students start back. Once the school year begins, though, remember that there are other priorities in your life besides what happens within the four walls of your classroom -  taking care of yourself and your personal relationships and responsibilities. Being a teacher is only a part of who you are; be sure to balance one part of your life with the others.
Remember why you wanted to be a teacher! Any person in the education field knows that it's not the hours or the money; most teachers work their way through their summer breaks, too. Think about the types of teachers from whom you learned the most and try to bring that same level of excitement into your classroom. If you're having fun, chances are your students will be too!
Secondary Content
Bottom Content