Section Branding
Header Content
Top 5 EdTech Tips: Padlet
Primary Content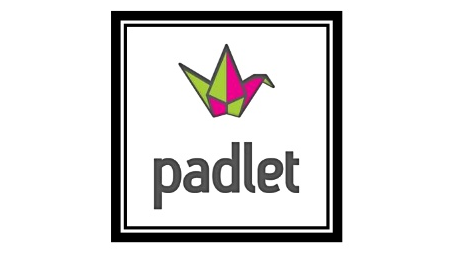 Padlet is an online, customizable, wall that allows teachers and students to post information on whatever topic they choose. This tool is completely free, with an extremely user-friendly interface. Here are five facts about Padlet that may help you seamlessly integrate it into your classroom:
Accessibility
Padlet is accessible on a variety of devices. These include your computer, tablet and even your phone.  As a result, students using mobile phones have the exact same capabilities as those on an iPad or laptop. This comes in handy in a BYOT class where students use a variety of devices.
Enhance Collaboration
Padlet provides instant collaboration by allowing you and your students to post in real-time. Have students engage in classroom discussions and debates after watching a video or the upcoming presidential debates. You can also use Padlet to provide them with instant feedback when working on individual assignments. One great way to use this capability is to create a classroom parking lot.  Students can post questions on the Padlet wall and you can easily answer them there.  Integrate collaboration by encouraging students to depend on one another to answer questions as well. Students who have the same question can then see the responses on the wall.  This definitely saves time by answering the same question for many students simultaneously!
Multi Media Space to Engage Students
Padlet allows you to drag and drop YouTube videos and word documents from your computer to your wall.  Create warm-ups that include videos, or post a KWL chart as the background and have students post responses in the respective category. Flip your classroom by allowing students to watch videos or read documents loaded on the wall at home.  They can then post questions and comments that you can read and address the next time they arrive in class.
Reflective Learning for Students
Have students create portfolios to showcase their work. Then, have them reflect on how they can improve or enhance future submissions.  When they are given another assignment, have them revisit the comments they posted about their previous project and make sure they add those improvements to their new assignment. Since Padlet allows you to save all of the walls you create, you can also post your comments and suggestions to which they can easily access over time. You can even create an interactive bulletin board with QR codes to display student work at the end of the year.  Julie Garner offers a great tutorial on how to create student portfolios
Customizable Privacy Settings
Padlet allows you to customize your privacy settings.  When you initially create a wall, it is only available to you until you choose to share the address with others.  From there, Padlet offers a range of privacy options.  From making your wall completely private, to making it completely visible to the public, Padlet allows you to tailor privacy settings to your specific needs. Privacy settings definitely come in handy when dealing with student work. In addition, you have the option to approve and edit posts before they appear on your wall.  This provides a level of security to ensure all student engagement is appropriate and meaningful. These are just a few of the ways you can use Padlet in the classroom.
Instructional Technology Specialist Brittany Horn  provides a brief and helpful video on some easy ways to use Padlet.  Check it out below.
If you have any other great suggestions on how to use Padlet, let us know by leaving a comment below!
Secondary Content
Bottom Content