Section Branding
Header Content
Top 5 EdTech Tips: Schoology
Primary Content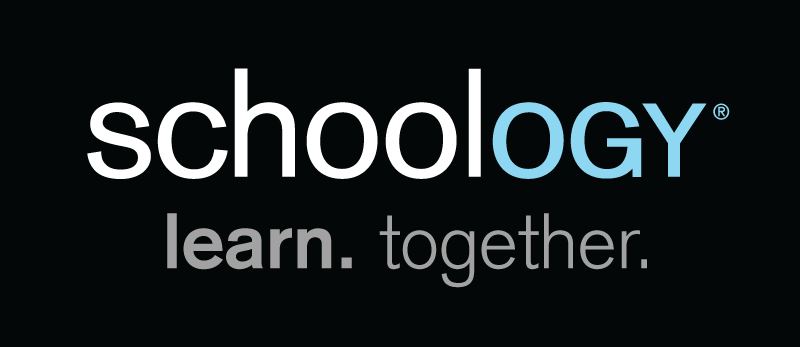 Teachers are having to adjust how we teach and what our classrooms look like in order to reach this technology-driven generation of students. With this comes a bombarding of technological resources that teachers have to sift through to determine what will work with their students. Schoology is a learning management system that may help teachers take their curriculum to a digital platform.
Here are 5 ways that Schoology can be used in classrooms:
1. Post Classroom Materials
Probably the most popular component of Schoology is the ability for classroom teachers to give students access to class resources virtually. Whether it is a video, an article link, or a handout, we can disseminate the necessary materials with just a few simple clicks. Homework can be assigned and submitted this way too, so there is no need to keep up with hundreds of papers to grade! 
2. Discussion 
Schoology makes threaded discussions between you and your students a natural part of class. Unlike having an in-class discussion where you have to keep track of who is participating, it is easy to see who is actively involved in the conversation. Schoology also makes it possible to require students to post their response into the discussion before reading other people's responses. This simple option forces students to respond critically without relying on others to do their thinking for them.
3. Parent Connection and Reminder Notifications 
As teachers, we are always looking for ways to involve all of our stakeholders. Schoology makes it easy for parents to stay connected through a Parent Access Code, which can be given to them by the classroom teacher or emailed to them by a technology staff member. Once parents have access, they can see their child's grades, their upcoming assignments, the classroom messages posted by the teacher, as well as viewing any assignment submitted by their child. Schoology has now made it possible to send students push notifications if they miss an assignment or submission. Their parents/guardians will also be notified as well. Depending on the settings, students can receive an email, text, or in-platform reminders that they need to work to get the missing task submitted immediately. Most importantly, the notifications will only appear if a student can still submit the work after it's due, which is all set up by the teacher when creating the assignment.
4. Create, Save, and Share Rubrics
Schoology makes it easy to customize rubrics to include both the criteria and the learning objectives. Teachers can then save their rubrics and attach them to assignments. Once the rubric is attached, it always stays with the instructional materials. No matter whether the assignment is shared with students or other colleagues, the rubric is always attached to it.
5. Shared Resources
Another area of Schoology called Public Resources provides a place for other Schoology educators to make their resources public. There is a way to filter the lessons by subject, level, resource type, and file format. The lessons are rated by other uses, so it is clearly visible which lessons have been vetted by other teachers. This component of Schoology has thousands of free resources for its users.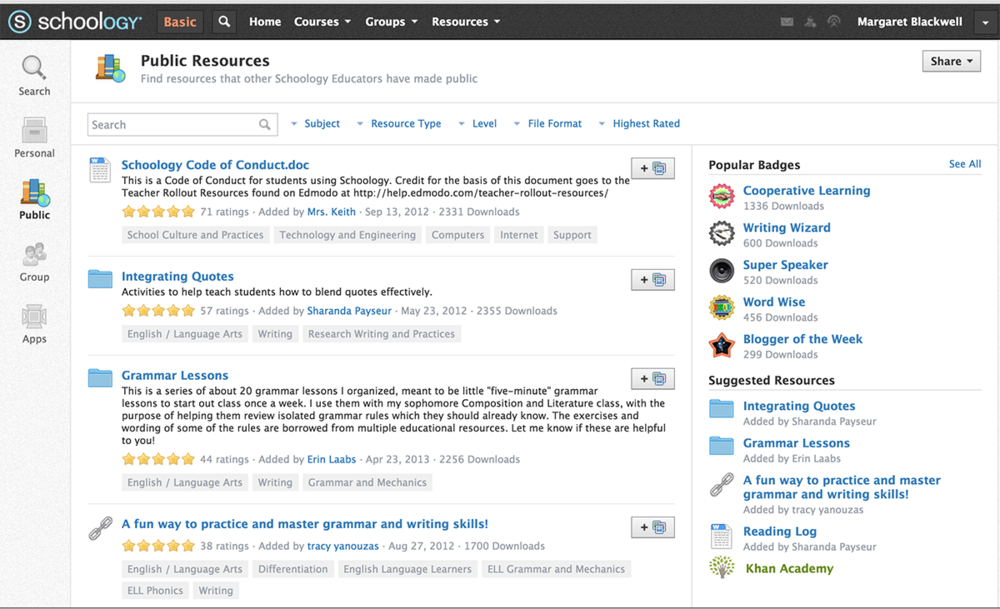 We would love to know how you have used Schoology in your classroom!
Secondary Content
Bottom Content