Section Branding
Header Content
Top 5 EdTech Tips: PowToon
Primary Content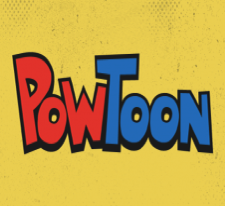 If you are looking for an innovative way to create presentations that engage your students, PowToon is for you!  This program allows you to easily create animated videos that bring information to life. Here are five tips on how to use PowToon in your classroom.
1. Free and Easy to Share
Powtoon offers a free plan to create basic slides with up to five minutes of content. Although you are not able to download your videos using this version, you can easily share links to your videos so students can watch them on the PowToon website. You can also upload them to your YouTube page if you have one.
2.  Presentations
The most obvious way to use PowToon is to create presentations that engage your students. You can create these short five-minute videos to explain multi-step processes, review previously learned material or introduce a new unit. You can also use PowToon to provide information to parents during Open House or Parent Night.
Students can also create animations to present projects, share research findings or retell the facts of a story they are learning about in literature. This capability comes in handy when attempting to differentiate your instruction. For example, PowToon could be one of many ways you can ask students to demonstrate their mastery of a concept. The more creative opportunities you have for them to present their information, the better.
3.  Flip Your Classroom
Creating an introduction to a new unit or providing instructions on an in-class project is a great way to use PowToon in the flipped classroom setting. PowToon provides a new way of presenting students with information and informing them about what they will be doing the next time they come to class.
4.  Create a Video Library
Once you have created quite a few videos, you can produce a library of PowToons covering important class concepts. Students can then visit these presentations to review information or even preview future lessons.
5.  Interactive Summer Bridge
You can also make a video list with accompanying student resources that incoming students can watch over the summer. If you are not sure which students will be designated to which teacher, you can create these as a content team and make them available to all students enrolled to take a specific class.
Take a look at this brief overview of PowToon by Animation Video Factory below.
Can you think of any other awesome ways to use PowToon in the classroom?  Let us know by leaving a comment below.
Secondary Content
Bottom Content