Section Branding
Header Content
Top 5 EdTech Tips: Remind
Primary Content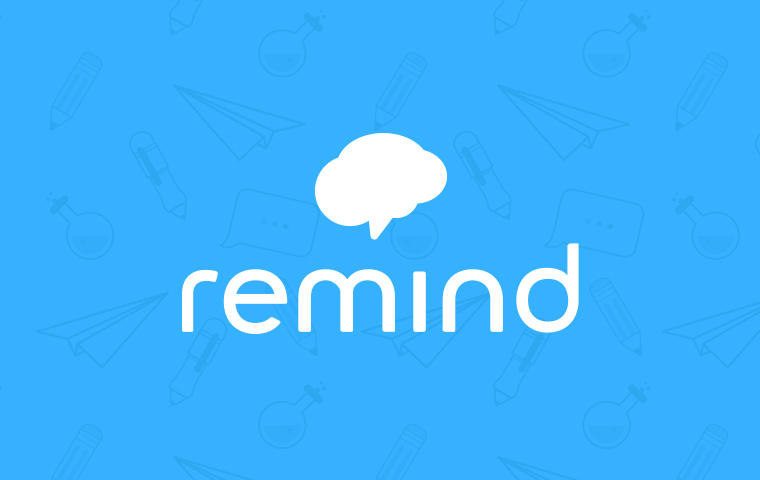 During my second year of teaching, I expressed to one of my colleagues that I needed to find a way to remind my students about assignments and other important dates related to my class. She kindly recommended an app known as Remind101 and the rest was history. I began using this in my class and it really helped cutback on the amount of time I spent reminding my students about important information.
Remind, previously known as Remind101, is a communication tool that allows you to send messages in a safe way that prevents students from seeing your phone number and vice versa. I have personally used Remind in my classroom and the amount of students coming into the classroom stating they forgot about a particular assignment drastically declined.
Here are 5 great facts about Remind that can help you use it in your classroom.
1.   Student Contact and Reminders
The most obvious way to use Remind is to send text messages to students reminding them about upcoming tests, quizzes or assignments. You can also send motivational messages, extra credit opportunities or famous quotes as well.   
2.   Send Documents
You can also attach files and voice clips to messages for students and parents. This comes in handy when students are absent or you just want them to have an electronic copy of a homework assignment or study guide.
3.   Parent Communication and Documentation
Parents are also able to sign up for Remind as well. This helps keep parents informed on upcoming tests, quizzes and events in the classroom. In addition, text messages sent via Remind cannot be erased and teachers, parents and students are able to download their announcement history any time. This provides great documentation for teachers who need to show that they have contacted parents or students regarding assignments or information.
4.    Free and Available on Multiple Platforms
Remind is free and available on multiple platforms. From your Ipad, to your phone, Remind has apps for all of your electronic devices. The ability to use Remind on your phone comes in handy when you forget to remind your students about an upcoming test and you are not home.  I simply send the message on my phone and boom, no excuses from your students!
5.    Scheduling Messages to be Sent Later
Being able to schedule messages to be sent in the future reduces the amount of time you have to spend reminding yourself to send announcements about upcoming events. Once you complete your lesson plans for the week, you can easily schedule reminders about important dates to students.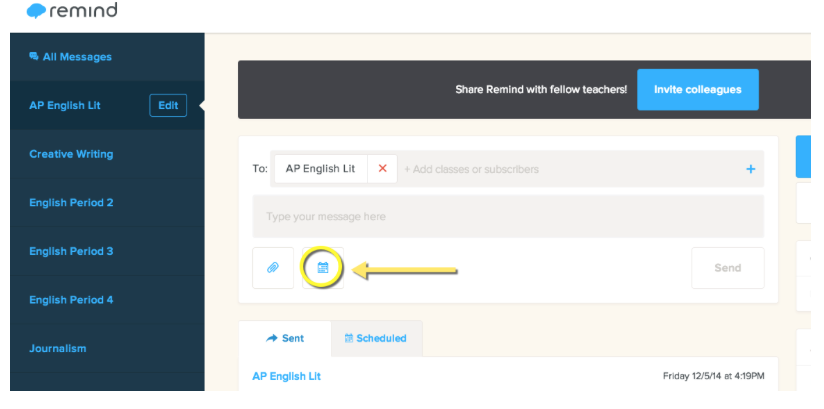 It is important to note that if plans change, as they often do in education, you can edit or cancel a scheduled announcement.
What are some ways you use Remind in your classroom?  Let us know by leaving a comment below.
Secondary Content
Bottom Content