Section Branding
Header Content
GPB Content in PBS Learning Media
Primary Content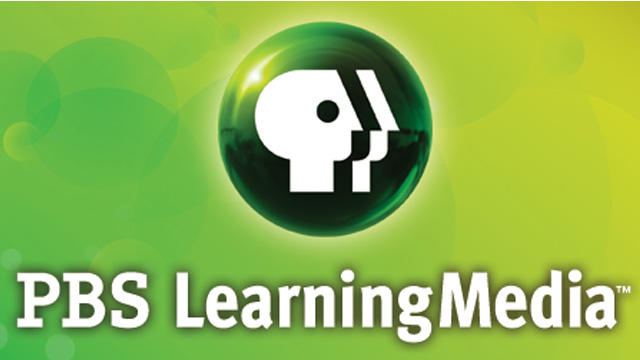 It's a new year!  If you're looking for great resources from trusted sources  to use in your classroom this year, PBS Learning Media has thousands of resources from PBS stations around the country, including GPB.  We've uploaded almost 1,500 digital assets in the last few months.  Here's a preview of what we've added so far:
Fast Forward
A GPB Original Production and Multimedia Project that promotes student achievement in Science, Technology, Engineering and Math programs by highlighting the multitude of career opportunities here in Georgia for those who are interested in the subjects.
125 total videos: 32 Episodes, 93 Teachable Moments
Fast Forward Launch Pad
Think of this as "Fast Forward Junior."  Fast Forward episodes have been reformatted to fit the standards and learning style of younger students, grades K-5.
125 total videos: 32 Episodes, 93 Teachable Moments
Chemistry and Physics
Chemistry & Physics consists of two series teaching high school college preparatory chemistry and physics. Chemistry: A Study of Matter and Physics Fundamentals provides instructional content delivered through thirty-minute episodes and integrated classroom materials.
99 Video Lessons: 43 Chemistry, 56 Physics, 393 printable documents (labs, worksheets, quizzes, note-taking guides, etc.)
Irasshai
Irasshai teaches Japanese language and culture skills to high school and college students and adult learners and professionals.
138 video lessons, 279 printable documents (Video Check Sheets and Answer Keys)
Salsa
Salsa is Georgia Public Broadcasting's award-winning Spanish language series for young learners in kindergarten through the third grade. Puppets in familiar stories, digital graphics and animation teach the language.
166 total videos: 42 Video Lessons, 42 Introductions, 42 "Instructor", 40 Vocabulary,
42 Printable Activity documents, link to games page featured on each page
37 Weeks
A 37-part series of weekly episodes chronicling each of the 37 weeks: Sherman's 1864 march through Georgia.
38 video segments
Georgia Stories
Georgia Stories consists of streaming videos, educator resources, and primary source materials that support the teaching of 8th grade Georgia Studies. The materials are correlated to the Georgia Performance Standards and are searchable by the standard.
173 total videos: 37 Full Episodes, 113 Segments ("Stories"), 23 "biographies"
Georgia World War II Oral History Project
GPB's World War II Veterans Oral History Project presents the story of World War II through the personal accounts of men and women from Georgia whose lives were touched by the war. Through letters, photographs, and full-length video interviews, the project makes the experiences of Georgia's "greatest generation" available for generations to come.
612 videos: 152 Full Interviews, 460 Segments (sorted by theatre and interviewee)
Count On It!
Count On It! is a fun and innovative way to teach children mathematics. This video series features two puppets, Blossom and Snappy, who love finding math in everyday situations. Blossom and Snappy can be found shopping, baking, event planning, decorating and visiting attractions.
20 Video Lessons, 20 Activities (embedded, non-printable)
Georgia Read More
Georgia Read More is a literacy program created by the Georgia Department of Education and Georgia Public Broadcasting, aimed at encouraging children to read. The program presents a video series of children's story books read by Georgian celebrities, authors and politicians, including President Jimmy Carter, Atlanta Braves pitcher John Smoltz and country singer Travis Tritt among others.
45 total videos: 10 English Language, 10 English Subtitled, 10 Spanish Language, 10 Spanish Subtitles, 5 Sign Language
Green Tree Frog: How a Bill Becomes a Law
The Green Tree Frog: How a Bill Becomes a Law is an animated short film inspired by the true story of how a Georgia fourth grade class proposed the green tree frog become the Georgia State Amphibian.
1 Video, Link to Resource Guide at gpb.org (printable)
Captain Planet's Project Learning Garden
This program provides schools with strategies for building effective and long-lasting garden-based learning programs.
1 video, 24 Printable documents (pre- and post-tests, activities), Links to content sites on each page
Opening windows to our country's amazing natural heritage, they report on engaging stories about America's landscapes, water, and wildlife - taking viewers to the front lines of conservation, science, and outdoor adventure with stories that inform and entertain.
4 videos, 4 printable Teachers' Guides, Links to TAL sites, resources and related blog on each page
Secondary Content
Bottom Content