Section Branding
Header Content
Tech Thursday: Skype on a Sick Day
Primary Content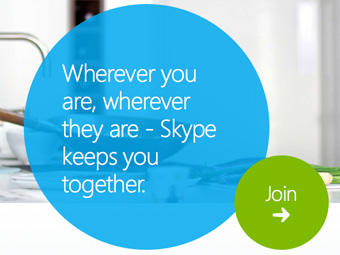 Recently, one Georgia teacher's child fell victim to the flu, so she did what was necessary and stayed home with her son. Fortunately, a substitute teacher was available to continue the lesson plans that were meticulously developed by the teacher. However, there are those crucial elements in lessons that you truly hate to miss. Because you've been teaching your students and getting to know them, you know best how to present new information or encourage your students through a difficult portion in a lesson. Krystyn Busby, a teacher in Clayton County, Georgia drew upon technology to reach into her classroom from home. Here's her experience in her own words:
"Ms. Busby, your son has the flu and will need to stay out of school for one week." These were the words spoken by my four year old's pediatrician. As a single mother, I knew that there would be no other choice but for me to stay home all week with my ailing son. Thoughts began racing through my head. I knew that I would do anything for my son and that staying at home with him was non-negotiable. However, I knew that my eighth grade Language Arts students were preparing for the 8th grade state writing assessment, which was to be administered the following week. I felt like I was between a rock and a hard place. But then I thought about my love of implementing technology into my student's lessons. I knew that this situation demanded some not-so-conventional teaching strategies. Therefore, I arranged with a co-worker at my school to Skype my students daily. Skype is a computer program which allows individuals to conduct business or personal matters via live video.
On the first day of my absence, my co-worker contacted me and stated that she was preparing to Skype me. My students were totally oblivious to our plan. My co-worker connected her computer so that her screen could be projected in the classroom. All of my students were surprised to see me, their teacher, on the screen. "Ms. Busby!," all the students yelled in excitement. I was equally as excited to see them. I explained to my students that I would be out for the entire week, but I was planning on checking in on them daily. During our conversation, I conducted a ten minute mini-lesson on effective writing strategies.
While the initial purpose of using Skype was a means to conduct a lesson from home, I quickly realized that it became more than that. Students recognized that, despite my absence, I still cared enough to contact them. This gesture goes far beyond just an academic activity. As we say in education "students don't care what you know until they know you care."
Have you used Skype in the classroom? If you want to give it a try, you don't have to wait for a sick day. You can Skype in a community member to discuss classroom topics, career education, or have a fun interactive writing prompt based around the interview. While there are paid-for services associated with Skype, you can use it for free with anyone else who is also on Skype. You would need a webcam, computer, and internet access. If your classroom does not have a webcam, check with your media specialist to see if the media center has one you can use.
Secondary Content
Bottom Content