Section Branding
Header Content
Summer Learning Or Summer Hurting?
Primary Content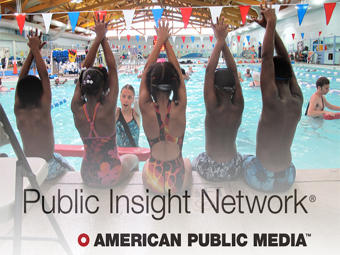 Ah, summertime. Pool parties, backyard barbeques, vacation and a time when families and children unwind, relax and take a break. That is, after all, why many call it summer break or summer vacation, right? But there's another side to the warm and sunny picture many of us have of summer. It's the brain drain known as "summer learning loss." Summer learning loss is exactly what it states: learning lost during the summer months due to the lack of structured instruction. On the surface, its implications may seem trivial. But the consequences of not engaging consistently in learning even for a short period of time can have significant and lasting effects most evident when the new school year begins.
Our Southern Education Desk reporters tackled the topic of summer learning loss by talking with students, parents, teachers, and education experts, studying summer learning loss data, and highlighting and visiting summer camps and other programs that try to combat summer learning loss. But that's only part of the story. Now we want to hear from you. Getting your input allows a better understanding of this topic and gives insight into what practices are being done on a grassroots level. So, tell us what you did this past summer with your kids to keep them engaged and learning. Did you set a daily activity schedule? Enroll your children in summer camps? Share with us in this simple, one-question survey.
Like us on Facebook or follow us on twitter @SouthernEdDesk. You can also see what we're up to on Pinterest.
Secondary Content
Bottom Content