Section Branding
Header Content
GA Historical Society Exceeds Industry Standards
Primary Content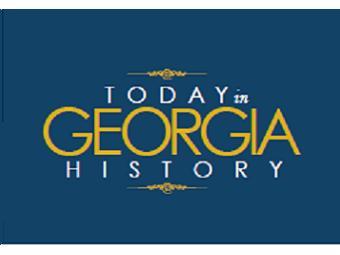 We would like to offer earnest congratulations to the Georgia Historical Society (GHS) on their recent award of Charity Navigator's 4-star rating. For those of you new to this particular rating system, Charity Navigator ranks organizations on a four-stars-possible system for sound fiscal management and commitment to accountability and transparency. And, it is worth mentioning that this is the third consecutive year that GHS has received such a high rating from this group. You can read more about the honor here.
GPB has worked closely with GHS on a project that many of you are familiar with, Today in Georgia History. Together, we have shared resources, talent, and technology to advance the importance and relevance of Georgia's history.
It has been especially valuable in the classroom where teachers can easily access a brief, informative summary on an important event or character in Georgia's history complete with images and primary resources that are often challenging to come by. All of this makes for an enriching, more substantial impact for the students, as well as the teachers. We have heard from many of you that you start language arts classes with the daily videos for creative writing prompt exercises and many schools have been inserting the videos into their morning announcements on the classrooms' closed-circuit televisions. Another fun exercise is to look up your birthday to see what happened then. My birthday is the same as the anniversary of the Orly Crash.
If you have yet to check out todayingeorgiahistory.org or catch it on GPB television or GPB Radio, then I encourage you to check it out now. Each day has one 2-minute video, beautifully produced with photos and images as well as a lesson plan written by your fellow Georgia educators, complete with vocabulary lists and extra resources. The site is easily searchable using the search box and by time period using the dropdown box at the top of the page.
As you are heading into departmental meetings in the coming days, collaborating to introduce your students to Common Core, share this free, valuable resource with your colleagues.
Secondary Content
Bottom Content