Section Branding
Primary Content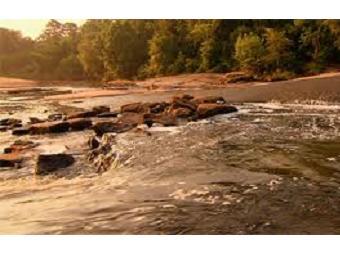 If you weren't convinced of Georgia Outdoors' excellence in content and showmanship, you can be now. The show that Georgia's citizens have loved to watch and teachers have used countless times in science and social studies classes has been awarded a silver Telly (the highest level) for Loggerheads: The Epic Journey in the nature program category. It also won a bronze Telly for BATS! in the education category, and it won a bronze Telly for On the Altamaha in the entertainment category.
It is an incredible achievement for a single show to receive awards in so many different categories. Especially given that there were 11,000 entries from around the country, this is particularly impressive. We are so proud to have her on our team and extremely pleased with the valuable educational content Georgia Outdoors brings to Georgia's classrooms.
You can watch the award-winning episodes online. Plus, most of the episodes have been enriched with educational support materials for easy classroom use.
Secondary Content
Bottom Content