Section Branding
Header Content
Sharing and Preserving Veterans' Stories
Primary Content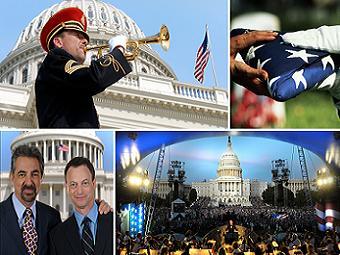 Monday, May 28 is reserved to honor Memorial Day, established as a national holiday by Congress with the National Holiday Act of 1971. Formerly, it was called Decoration Day and was celebrated at different times by many states since the late 1800's, following the Civil War. The act instituted by Congress ensured a single day that the nation as a whole could set aside to recognize and remember its fallen soldiers.
In a nation that had a relatively violent start, from settling the New Land to establishing its independence and playing a major role in the international scene, most of us have had a relative involved in a military effort at some point. My husband has ancestors who fought in the American Revolution. His father was a nurse during Vietnam. My own family has had members enlisted in the military in each generation.
My paternal grandfather served during WWII as an airplane mechanic in the Navy. This was information that I learned after my brother joined the Navy in 2001 at the age of 18, just before the Twin Towers were attacked. Similar to generations past, my brother doesn't talk much at all about his experiences overseas.
GPB developed the World War II Veterans Oral History Project, presenting the story of World War II through the personal accounts of men and women from Georgia whose lives were touched by the war. Through letters, photographs, and full-length video interviews, the project makes the experiences of Georgia's "greatest generation" available for generations to come.
If you know a veteran, you can preserve the stories of their lives and ensure that we never forget their sacrifice. The Library of Congress has developed field kits to record and save veterans' experiences. There is also a program for use as an Eagle Scout project.
Every year on Memorial Day and Veterans Day, I call my brother to thank him for doing what I know was very hard work and to acknowledge the friends that I know he lost in service. What will you do to honor Memorial Day and the sacrifice of our men and women in uniform this year?
Secondary Content
Bottom Content