Section Branding
Header Content
Summer Science Camps
Primary Content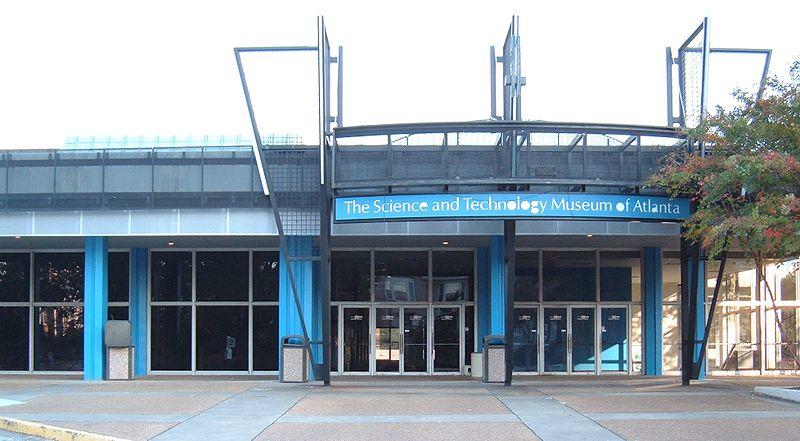 I'll let you in on a secret.....
I've always wanted to go to Summer Space Camp. I wanted to learn all about the rockets, bounce around in the underwater training tank, and stay in the "astronaut bunkers" (really, the sleeping dorms). But I never went when I was little because I always felt intimidated by the overwhelming math and science that is involved in aeronautics and astrophysics, and I was always nervous that the other kids would be smarter than me. That, and the camp was in Huntsville, Alabama - hundreds of miles away from home. I knew I would get homesick.
Nevertheless, a wonderful science museum was open nearby, and its summer camp programs and perennial exhibits allowed me to pursue various scientific adventures at my own pace. It was called SciTrek, and I pretty much grew up inside the walls of the museum. My parents enrolled me into a summer camp class every week. One particular class featured a trip to The Weather Channel: I got to sit in the studio while the meteorologists were on the air, and I received my first taste of presenting in front of a blue wall in a side studio (most weather walls have since been painted green). I was very sad when SciTrek closed its doors in 2004, and I hope that it will be resurrected in the future.
In the meantime, though, many other science camps have popped up that may spark your inner child's imagination. Be sure to check out ImagineThatFun.com, ClubScientific.com, and FernbankMuseum.org for summer science camp ideas for youngsters. Older kids in middle school and high school may want to check out Marex.UGA.edu, the summer marine science camp hosted by UGA in Savannah, Georgia. Georgia Tech's CEISMIC Program also has summer science camp opportunities for students in grades K-12.
The sky's the limit for students when it comes to summer camps. Adults young at heart can get in the act, too - Huntsville, Alabama's U.S. Space and Rocket Center hosts a Space Camp for those who want to embrace their inner astronaut. And since I'm no longer afraid of math and science, I think I will boldly go...to their website, and arrange my next summer science camp adventure.
Secondary Content
Bottom Content