Section Branding
Primary Content
Deepa Fernandes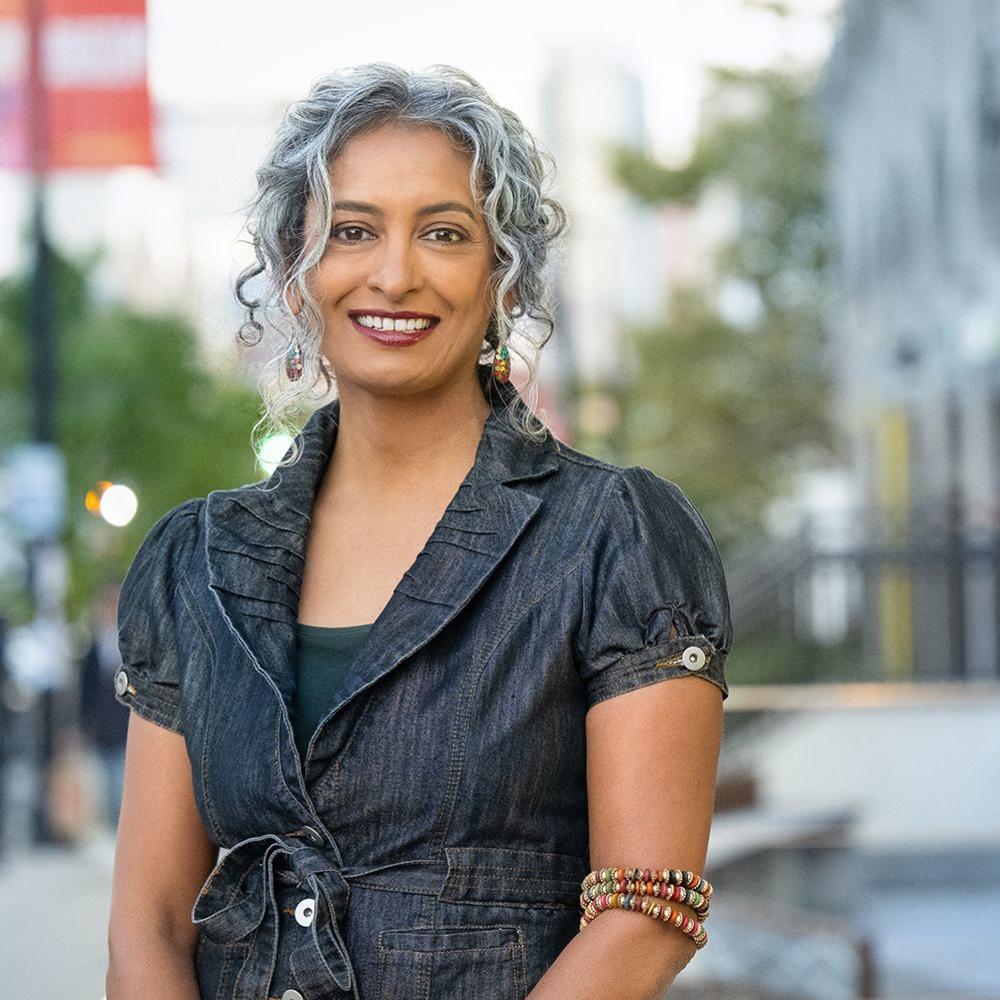 Co-host, Here & Now
Program Host
Her career began in Sydney, Australia, at college radio station 2SER where she was first a news reader and went on to produce a news magazine show about Asia and the Pacific region.
After reporting and living across Latin America in her early twenties - with long reporting stints in Quito, Havana, Chiapas and Oaxaca, Deepa landed in New York City where she produced and hosted shows on WBAI. She also began seeing the dearth of reporters of color, low-income reporters, and reporters from communities outside the mainstream. It led her to start a youth media training program in NYC public schools, that grew to become a national media training organization, People's Production House, aimed at diversifying journalism. Her staff included recent refugees, people with disabilities, youth of color, and military veterans turned street vendors: the very people excluded from media who had learned reporting skills and were training in their own communities. While running People's Production House and hosting a 3-hour morning show on WBAI, Deepa also got her master's in journalism from Columbia University.
That work landed Deepa a prestigious JSK fellowship at Stanford, and the New Yorker left her Harlem home of over a decade for California, husband and tiny children in tow. After Stanford, Deepa went on to Southern California Public Radio, KPCC, where she started a new beat for the station covering early childhood development. From there she returned to her foreign correspondent roots and freelanced stories from around the world for various public radio shows while continuing to cover early childhood issues in California through a reporting fellowship at Pacific Oaks College. Her work has won dozens of journalism awards.
While living in LA, Deepa joined the board of the LA Press Club where she founded a fellowship program for new reporters from communities most often excluded from journalism to help them land jobs in the media. The Foot In The Door fellowship is now in it's 5th year and is a flagship program of the LA Press Club.
In 2021 Deepa and her family moved back to the Bay Area to form a multigenerational household with her mother-in-law, Liz, an avid reader of the San Francisco Chronicle where Deepa had accepted a job as immigration correspondent and senior newsroom advisor on race and equity. Deepa brought a different lens to covering immigration, centering the stories of those most affected as the experts on the broken system.
Deepa's family currently lives in her music journalist and photographer husband Matt's childhood home, and she will broadcast live for Here and Now from the pantry closet turned recording booth. If you hear a dog in the background, it's just Bella, the beloved family pitty.