Section Branding
Header Content
Georgia's Cannabis Oil Registry Is Now Open
Primary Content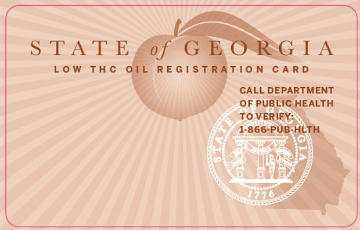 Georgia officials have announced the launch of a new registry as part of the state's recent passage of a bill legalizing cannabis oil for patients with some medical conditions.

In a statement, the Georgia Department of Public Health unveiled the "Low THC Oil Registry," a secure database of patients authorized to possess cannabis oil in the state.

In March, Gov. Nathan Deal signed an executive order directing state agencies to start preparations for the enactment of the state's medical marijuana bill.

The law allows for the use of cannabis oil to treat seizure disorders, cancer and other chronic conditions, such as Lou Gehrig's disease and multiple sclerosis.

Each secure registry card will cost $25 and will be valid for two years from the date issued.
Tags: cannabis oil, medical marijuana
Bottom Content