Section Branding
Header Content
Medical Marijuana, Early Alcohol Sales And Bullying Bills Pass
Primary Content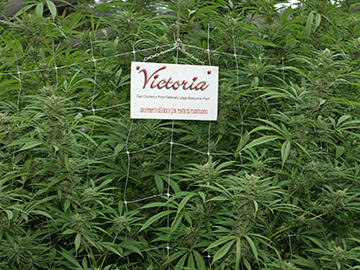 The Georgia Senate has passed a medical marijuana bill that establishes a five-year study involving people under 18 with seizure disorders.

The bill by Republican Sen. Lindsey Tippins of Marietta was approved in a 54-1 vote Friday after a debate that lasted more than an hour.

Republican Senate Health and Human Services committee chairwoman Renee Unterman of Buford says she's planning to work with Republican Rep. Allen Peake of Macon to add medical issues listed in a House bill to the Senate's version.

House members overwhelmingly passed Peake's bill. That proposal would legalize cannabis oil for people with seizure disorders, cancer and seven other medical diagnoses.

Unterman praised the House bill and says a hearing will be held March 19 to try merging the bills into a combined measure.

Early Alcohol Sales Passes In House


The Georgia House meanwhile passed a bill that allows counties or cities to approve alcohol sales as early as 10:30 a.m. on Sundays.

Friday's 121 to 47 vote sends the proposal dubbed the "better brunch" bill, to the Senate for review.

The bill's sponsor Republican Rep. Brett Harrell of Snellville says the state's restaurant association estimates moving the allowable start of Sunday alcohol sales up by two hours will generate an additional $100 million in food and drink sales.

If Sunday sales are not already legal in the area, the bill won't change that.

Other Bills Passed


The Georgia House has approved a bill adding threats made on computers or other electronic devices to the state's bullying law. The vote on Friday sends the bill to the Senate for consideration.

The Georgia Senate has passed a bill that craft beer brewers say would give them a competitive boost in the state and region. Current state law prohibits them from selling directly to consumers. But SB 63 would allow 36 ounces of beer to be consumed "on premise" of a brewery during a tour and up to 64 ounces to be taken home.
Tags: medical marijuana, medical cannabis, cannabis oil, early alchohol sales, craft brewery, computer bullying crossover day, Renee Unterman, Allen Peake
Bottom Content