Section Branding
Header Content
'Creative Interventionist' Seeks To Unite Disparate Communities In Macon
Primary Content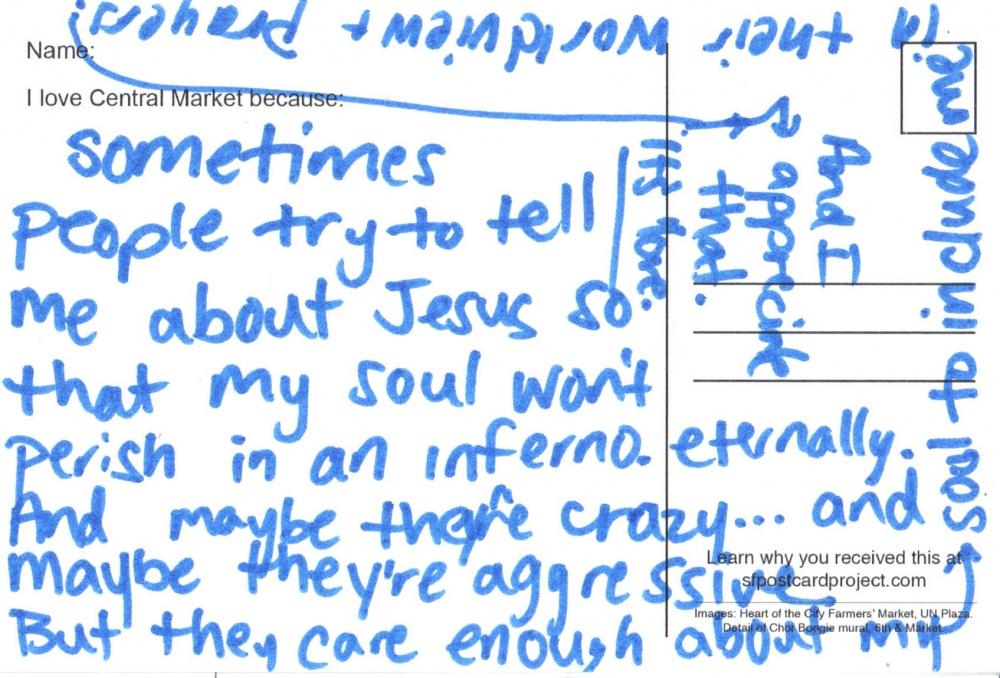 There is a man visiting Macon for the next three weeks who has one of the most unusual job titles on earth.
Hunter Franks is a "creative interventionist."
"The base idea is using creativity and art in public space to get people talking that wouldn't normally talk," said the San Francisco-based artist.
The John S. and James L. Knight Foundation commissioned Franks to work in four of the cities around the country on which the foundation focuses. (Disclosure: the Knight Foundation supports much of GPB's work in Macon.)
Franks kicks off his Macon residency Thursday at the 567 Center for Renewal. He'll be collecting "love notes" to Macon at the weekly noontime Lunch Beat Macon series.
Franks is looking for handwritten notes "identifying the challenges, but celebrating the possibility for positive change as well," he said. "We'll be taking all of those love notes and posting them up on a vacant building in downtown Macon."
Saturday, Franks will go out with the Macon Roving Listeners, a Knight-funded project based at Centenary Church. "Well being going into folks' houses and collecting their favorite homemade recipes and creating a community cookbook," he said.
Franks believes food can be a unifying force between disparate communities. His Macon residency will culminate in a potluck at the end of the month.
Also on Franks' schedule is launching a version of the Neighborhood Postcard Project in Macon, something he's done in San Francisco and other cities around the world.
"The idea is to collect personal, positive stories from neighborhoods and then mail those postcards out to random people around the city in different neighborhoods," he said.
"So, somebody's getting a surprise piece of mail with a personal positive story of a neighborhood they've maybe only heard or seen a negative side of on the news before."
After being in Macon for a few days, Franks is impressed with what he's seen. "There's amazing architecture, amazing weather," he said.
"There's also a lot of challenges that Macon faces and I've gotten to see a lot of that as well. I'm hoping to address a lot of that in my time here."
Franks also plans to leave something lasting in Macon. He'll establish a permanent chapter of his League of Creative Interventionists, with a meet-up for prospective participants next Tuesday evening from 6-8 at the Macon Arts Alliance.
A complete schedule of events for Franks' Macon residency is at CreativeInterventionists.com/Macon.
Tags: Public art, Adam Ragusea, Hunter Franks, creative interventionist, League of Creative Interventionists
Bottom Content