Section Branding
Header Content
Macon-Bibb Election Dates Tweaked Again
Primary Content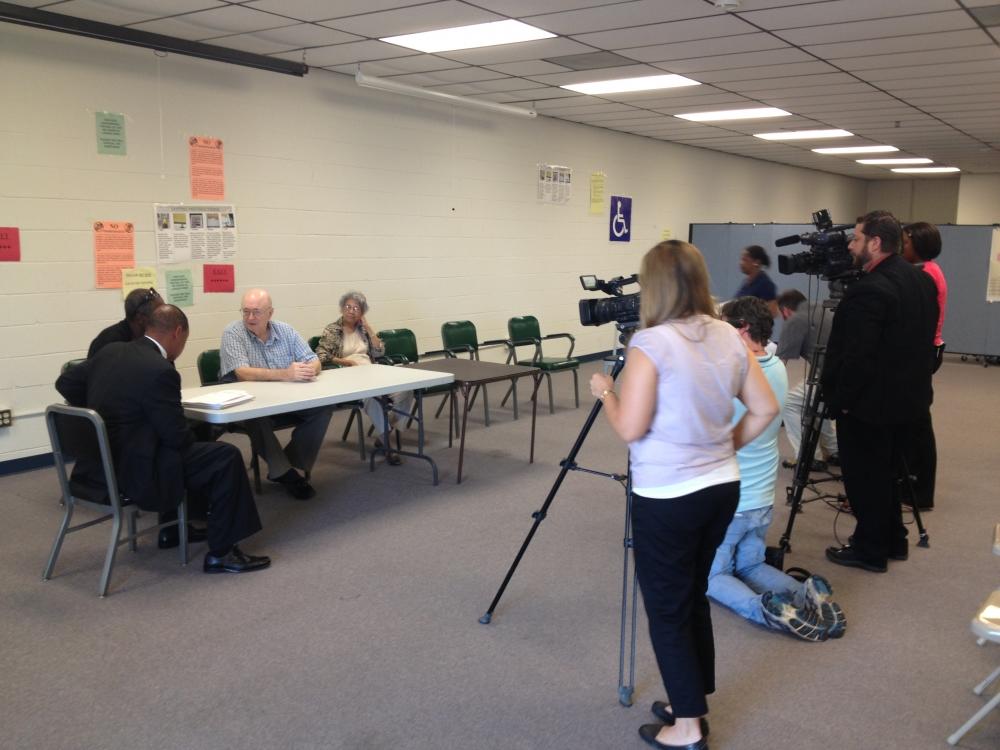 The Bibb County Board of Elections has made yet another tweak to the local election calendar, this one in an effort to resolve a lawsuit filed by a candidate.
The board canceled the election originally scheduled for July 16 weeks ago, when it looked like federal approval of new voting procedures for Macon and Bibb County would not be forthcoming.
When the Supreme Court subsequently struck down part of the Voting Rights Act, that approval became unnecessary, and the board set a new date of September 17.
That wasn't good enough for city-county commission candidate Mallory Jones, who filed a lawsuit demanding the election be held as close to the original date as possible.
But board members voted Monday in favor of a plan that Bibb County's attorney Virgil Adams says will make both sides happy. "What the board has authorized me, as the attorney, to do is proceed with a consent order that will set forth the dates for the election," he said.
Under the resolution, voters would still go to the polls September 17. "The only date that looks like it's going to change is the date for qualifying," Adams said. "It would be moved up to July 22, ending at 12 noon on the 24th," as opposed to August 5-7.
That means is that new candidates who hadn't qualified for the July 16 election will have less time to get their paperwork in order for the September 17 election.
How that addresses the concerns set forth in Jones' lawsuit is unclear. His attorney did not respond to multiple requests for comment.
A federal judge still has to sign off on the resolution.
Tags: Voting Rights Act, Macon-Bibb consolidation, Adam Ragusea, Bibb County Board of Elections
Bottom Content