Section Branding
Header Content
Braves Playoff Journey Begins Friday
Primary Content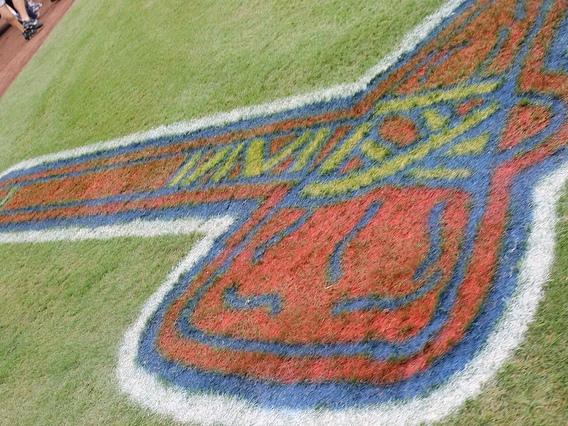 The Atlanta Braves get at least one more home game this year, entering the National League wildcard playoff Friday night behind a hot pitching rotation and a strong bullpen.
The Braves have known the playoffs are in their future since a walk-off two-run shot from Freddie Freeman last Tuesday against the Miami Marlins.
Now the Braves play the St. Louis Cardinals in a win-or-go-home game at Turner Field for the right to another series against division rivals – and NL East winners – the Washington Nationals.
The wildcard playoff is a new wrinkle this year so one more team in each league has a final shot at the playoffs.
Braves' pitcher Kris Medlen will be on the mound Friday, which could be good news for Braves fans. Atlanta has won 23 consecutive games when Medlen starts – a Major League record.
The game is also perhaps the last time Chipper Jones will take the field at the Ted (unless Atlanta makes it all the way to the World Series). He's retiring after this season, prompting fans, rivals and his teammates to reflect on his two-decade career in Atlanta.
"You know, I've been a lifelong Braves fan, and he's basically been the face of the franchise for a long, long time, and to see him not in a uniform anymore is definitely going to be weird," said catcher Brian McCann in an interview for Braves.com.
The Braves are trying to put those Chipper-less days off as long as possible. They're pushing for a run deep into the playoffs behind what many commentators say is some of the best pitching in the league.
Friday night's first pitch is at 5:07 p.m.
Tags: Atlanta Braves, baseball, major league baseball, Chipper Jones, playoffs, Braves, St. Louis Cardinals, MLB, Kris Medlen
Bottom Content