Section Branding
Header Content
Savannah NAACP Supports T-SPLOST
Primary Content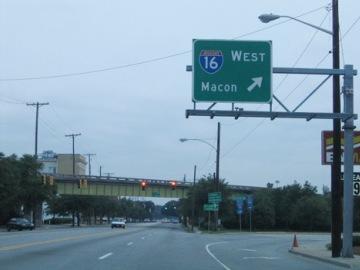 Savannah NAACP leaders are going against their state chapter on the proposed penny sales tax for transportation.
Thursday they asked people going to the polls next week to vote for the tax called T-SPLOST.
State NAACP leaders have come out strongly against the proposed sales tax.
State leaders say, it's regressive and doesn't include enough projects for public transportation.
But Richard Shinhoster of the group's Savannah branch says, the group here is supporting the tax because it will pay to tear down a highway that has divided an African-American neighborhood.
"We are in support of the state NAACP," Shinhoster says. "However, we just believe that this particular effort has a lot of local significance to it. We just want to get the information out to all of our citizens and let them make a choice."
He says the unsightly roadway hinders economic growth.
"The flyover is just vacant land and vacant land usually gets paper dropped on it," he says. "It doesn't look as neat. If you took that down, tourists would begin to walk down the street. This whole street would develop."
Removing I-16's so-called MLK Flyover has been a top priority for city officials for years.
The off-ramp into downtown is named for Shinhoster's late brother Earl, who was a civil rights advocate and former acting president of the entire NAACP.
Georgia voters on Tuesday will decide region-by-region whether to tax themselves a cent on the dollar for regional transportation projects.
Tags: NAACP, sales tax, GPB News, orlando montoya, TSPLOST, Richard Shinhoster, Martin Luther King Junior Boulevard Flyover, flyover, transporation tax
Bottom Content