Section Branding
Header Content
Charter School Bill Passes House
Primary Content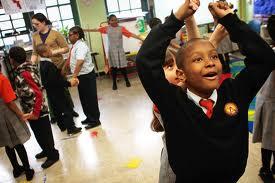 The state House narrowly passed a bill Wednesday that would allow Georgians to vote on whether the state can approve charter schools. A different version of the GOP-backed constitutional amendment failed on its first vote earlier this month.
The amended bill now says that the state can't cut funds for traditional public schools to pay for charters.
Opponents say the state can't afford to fully fund existing schools so should not add charters. And they say the bill robs local schools of control.
The measure would override a Georgia Supreme Court ruling that banned the state's charter school commission.
The bill's sponsor, Jan Jones, is a Milton Republican. She says charter schools provide a chance for experimentation that benefits all schools.
"It would reassert a tool that the state has exercised for the last 10 years along with local school boards to create a limited number of state chartered public schools so that students can have a variety of educational opportunities," she said during floor debate.
Jones also says charter schools don't replace traditional public schools, but rather complement them.
But foes say the state has cut $1 billion in funds to public schools in recent years.
Rep. Rashad Taylor, an Atlanta Democrat, says the bill increases the state's power.
"What we're asking the voters is for the state to have a new authority, for the state to have a new power and authority to impose schools on local systems that have previously denied those applications," he said from the floor.
An earlier version of the bill failed by 10 votes on its first attempt two weeks ago. In the second vote, it passed 123 to 48.
The bill now heads to the Senate for a vote. If it passes there, Georgians would vote on adding it to the state constitution in November.
Tags: charter schools, charter school constitutional amendment
Bottom Content