Section Branding
Header Content
HOPE Cuts Cause Summer School Rush
Primary Content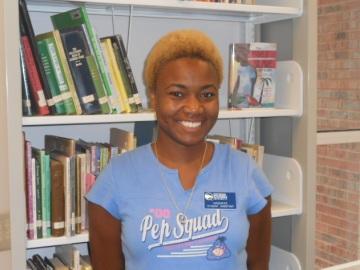 A change in Georgia's HOPE scholarship is sending some students to an unexpected summer semester of school.
Facing budget cuts, state lawmakers made the scholarship cover 90% of tuition, instead of the full amount.
And it won't pay fees.
But the changes start in the fall.
Georgia Southern University senior Nashaya McKethan says, she and her family decided, they can't wait.
"It would've been a lot more expensive to go full time next semester," McKethan says. "So, we just decided that I'll be here for the first time over the summer."
Georgia Southern's president says he suspects McKethan won't be the only student making that decision.
"Students are saying, 'I want to try to get completed as quick as I can while HOPE is still 100%,'" Keel says. "And we are going to see a tremendous increase in enrollment this summer."
Students complain, HOPE isn't the only scholarship decreasing.
Pell Grants are also paying for less.
And this month state Regents again raised tuition.
Tags: Bulloch County, HOPE scholarship, Georgia Southern University, Statesboro, HOPE scholarships, Georgia HOPE scholarships, georgia hope scholarship, HOPE, scholarship, Nashaya McKethan, Brooks Keel
Bottom Content