Section Branding
Header Content
Citizen Check For Voter Registration Moves Ahead
Primary Content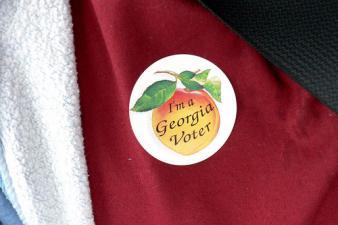 The State Elections Board this week decided to take the first step to get approval for Senate Bill 86. Passed by state lawmakers earlier this year, it requires proof of citizenship when registering to vote in Georgia.
But because of the Voting Rights Act, the state needs pre-clearance for the law from the U.S. Justice Department. That Justice Department, however, has twice rejected a citizen check procedure that Georgia's Republican Secretary of State Karen Handel wanted to implement last year.
Supporters of SB 86 say the bill is necessary to keep illegal immigrants from registering to vote. Opponents, including the American Civil Liberties Union, say it violates the Constitution and poses an undue burden on citizens when registering to vote.
At its meeting this week the State Elections Board decided to post the rules for the law on its website for the required 30-day public comment period. That's the first step in getting the bill ready for submission to the Justice Department.
Tags: lawmakers, Justice Department, voter, Senate Bill 86, elections
Bottom Content